A Perfect Planet… but for how long? BBC hijack their own billboards in attempts to raise awareness
By Laura Kirkpatrick on Friday, February 5, 2021
In the series finale of David Attenborough's 'A Perfect Planet', he forewarned both an unpredictable and undesirable future for our planet, identifying humans as the main determinant.
As the climate threat continues to rise, as does the challenge of defeating it. Thus, the BBC Creative team took it upon themselves to use this campaign, not only to promote the series but to have an extended and prolonged effect on its audience.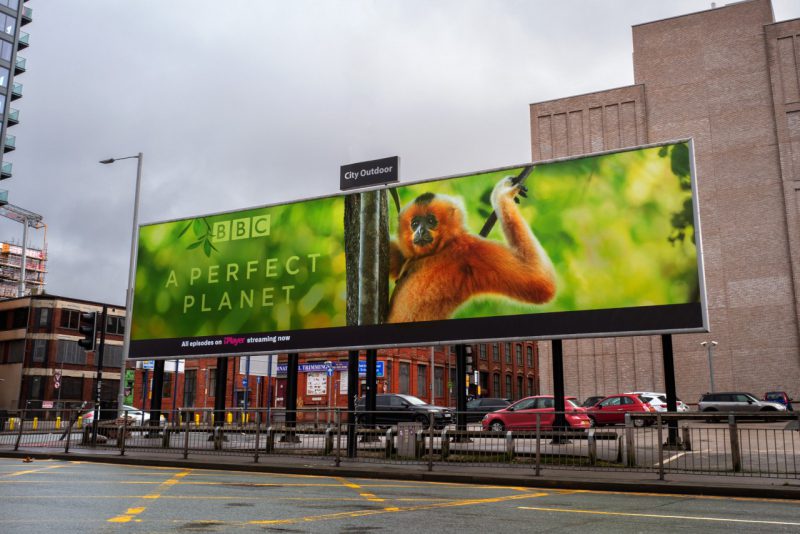 With the help of Talon Outdoor, they erected posters across the UK displaying shots of our miraculous world and its extraordinary inhabitants. Only to then, with the show drawing to a close, demolish these works.
Hijacking their own billboards, they tore fragments away, revealing the remnants of hard-hitting imagery behind. To another, they created the illusion of it being on fire and slowly deteriorating.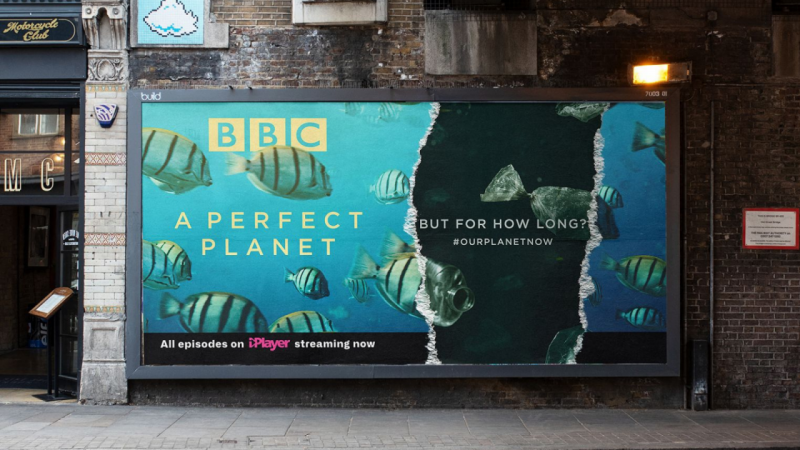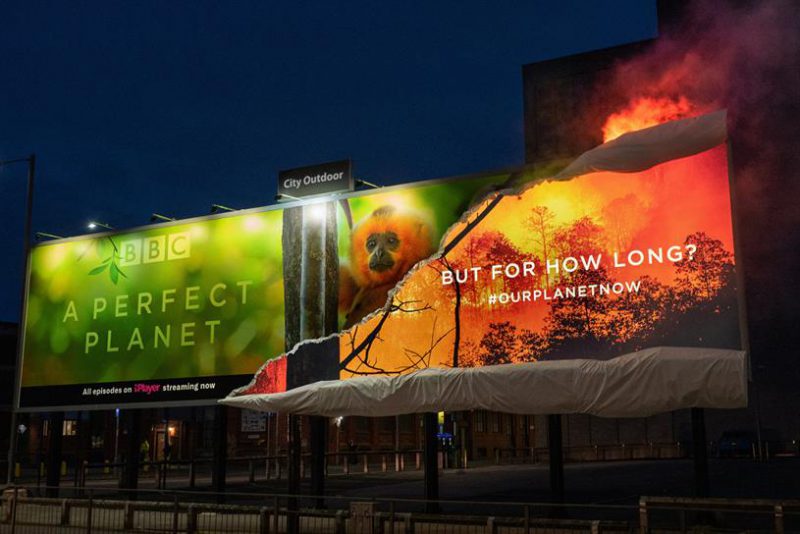 Why? To signify that we are tearing this planet apart and something needs to be done.
Although many of us are stuck indoors, the power of this out-of-home activation and performative stunts is demonstrated by its immediate viral success.
James Cross, creative director at BBC Creative, said the campaign has to shock. "It needs to highlight the fact that BBC nature series aren't all about the good stuff, the wow and the wonder. There is actually a serious message that in more recent times, the corporation is leaning towards."