Burger King rebrands to Burger Queen in support of Stevenage FC Women
By Joe Colquhoun on Tuesday, December 8, 2020
Last Year Burger King managed to turn Stevenage FC (a relatively unheard of team) into the most played club on Fifa 21 with it's brilliant campaign called "The Stevenage Challenge"
Based on the huge success of this campaign, Burger King wants to show support for the Stevenage women's team in the same way as they did the men's.
In celebration of the sponsors, Burger King has created an alternative Burger Queen logo® symbolising their relationship with the club's female team. The logo will be proudly displayed on the team's kit through the 20/21 season and on the front of the Stevenage Burger King restaurant.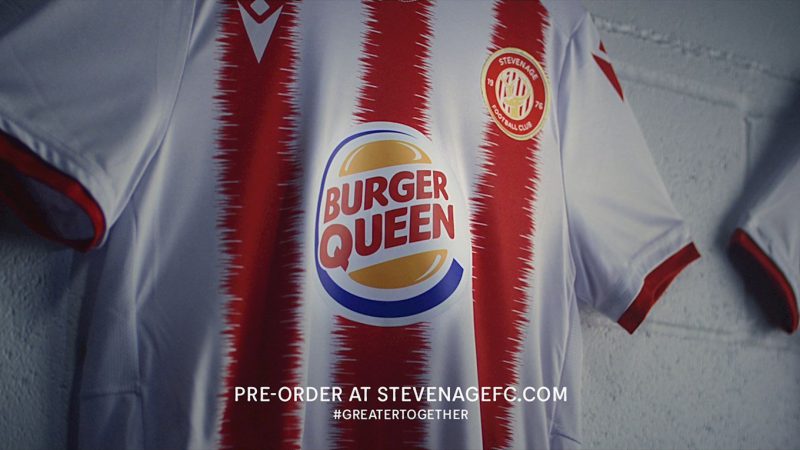 "After successfully spotlighting the talent of the Stevenage FC men's team last year, we wanted to do the same for the women's team in 2020," said Soco Nunez, Marketing Director of Burger King® UK. "The women's team faces the same challenges and hurdles as the men's team and it's only fair that it receives the same support from our brand with equal sponsorship."
Playing for Stevenage FC is hard. Playing for the women's team shouldn't be harder. To show support, fans can purchase the limited-edition Burger Queen kit from the official Stevenage FC store at stevenagefcshop.com.