Supreme X Oreo, your next afternoon snack?
By Jessica Kane on Wednesday, February 19, 2020
Supreme is notorious for two things: its hyped collaborations and marking its label on pretty much anything – a brick for example. So, where could the streetwear brand possibly imprint its renowned red box logo next?
An Oreo – obviously.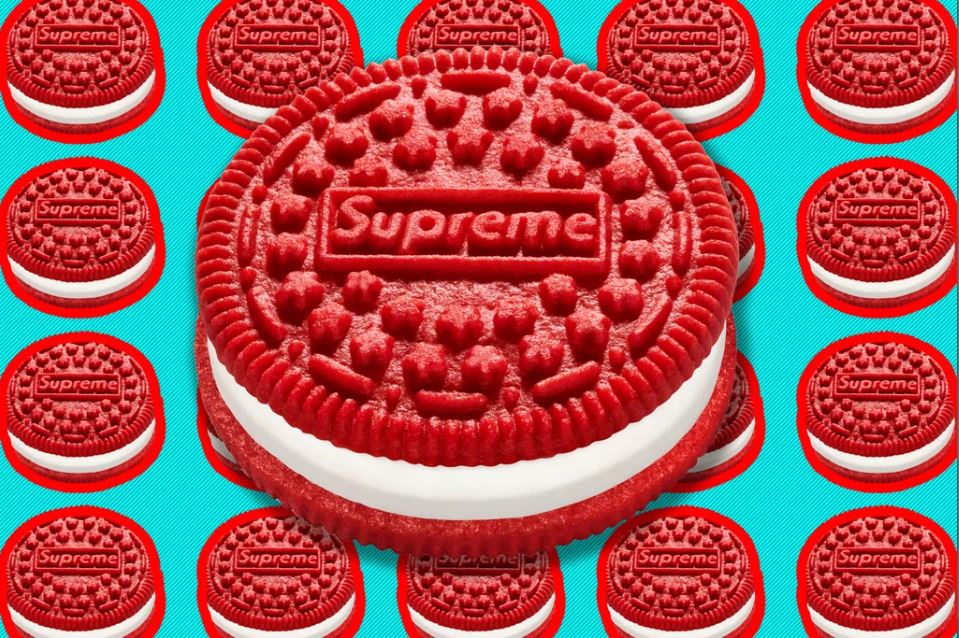 On Monday Supreme revealed its spring-summer 2020 accessories and lookbook online,  which includes a Ziploc bag, Speedo goggles, a Mac tool workstation, and a Tupac hologram, but it was the reported $8 Oreo that had everyone talking.
The news of the bright red cookie was first shared by Supreme's Twitter account – @TheSupremeSaint. The post racked up 55k likes, 15.5k retweets and a thread full of divided opinions in just over 24 hours – grasping everyone's attention.
One account, @ITSDJFLOW, tweeted: "I have to commend Supreme on their branding throughout the years… really getting people to buy bricks, kayaks and now Oreos."
Whilst user @crypticnoone wrote: "No one's paying $250 for some Oreos."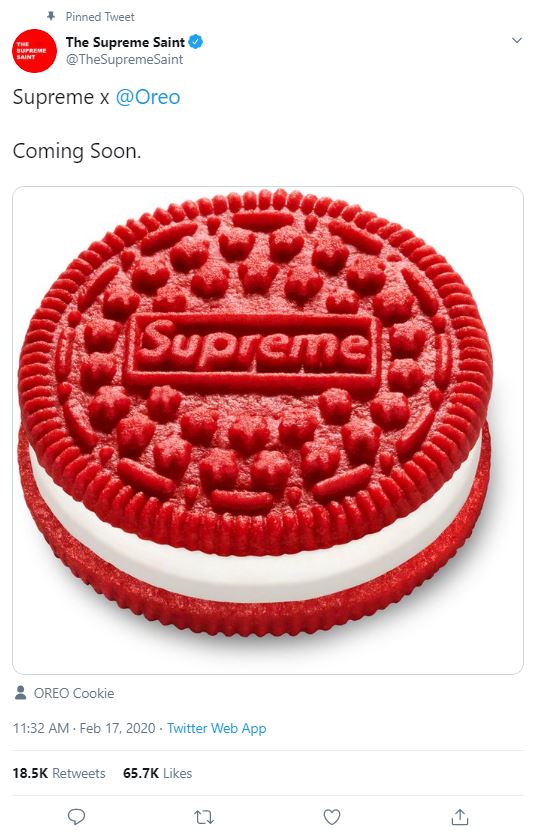 According to AdAge, an Oreo spokesperson has confirmed Oreo's involvement in the collaboration but said to stay tuned to Supreme announcements for further news.
Outlets have reported that a three-pack of the Supreme Oreos will cost $8, and with a resell culture attached to the brand, it is expected that this price will fluctuate.
Supreme's 2020 line is scheduled to launch in New York stores in Brooklyn on February 20, and online the following week.