Cineworld host pottery classes for couples to re-enact the iconic scene from 'Ghost'
By Jessica Kane on Tuesday, February 11, 2020
Valentine's Day is fast approaching and this year Cineworld is offering loved-up couples the opportunity to become even more immersed in the world of cinema by giving them the chance to re-enact the iconic pottery scene from Ghost.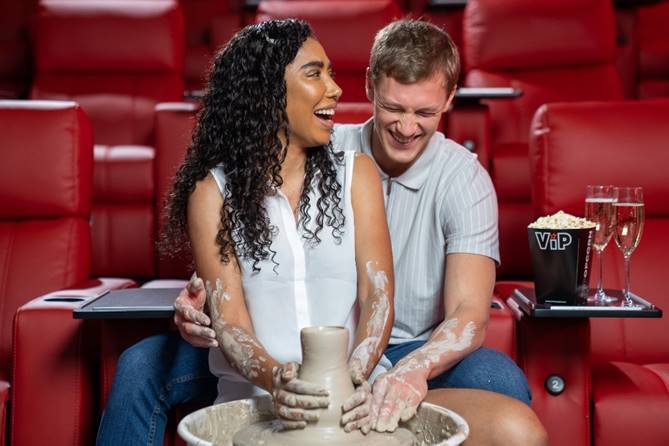 The romance supernatural thriller, which was the highest-grossing film of 1990 and winner of two Academy Awards, is celebrating its 30th-anniversary this year by being re-released in cinemas.
Select Cineworld cinemas in London, Glasgow and York are providing the option to make the screening extra special by booking a 'Ghost ViP ticket'. This will give customers the option to partake in a pottery class accompanied by The Righteous Brothers' Unchained Melody (just like in the movie) and enjoy a romantic sit-down meal before the intimate film screening.
The ViP film experience starts at 7.30pm on February 14, but if you fancy channeling your inner Demi Moore and Patrick Swayze then it's advised you arrive an hour early.