Kellogg's open first kids cereal café – designed and run by kids
By Staff on Saturday, January 25, 2020
Kellogg's has engaged creative agency Taylor Herring to launch their first children's cereal in over 20 years, W.K. Kellogg by Kids.
W.K Kellogg by Kids is their first children's product to include fruit and vegetables with no added sugar and was created by kids for kids.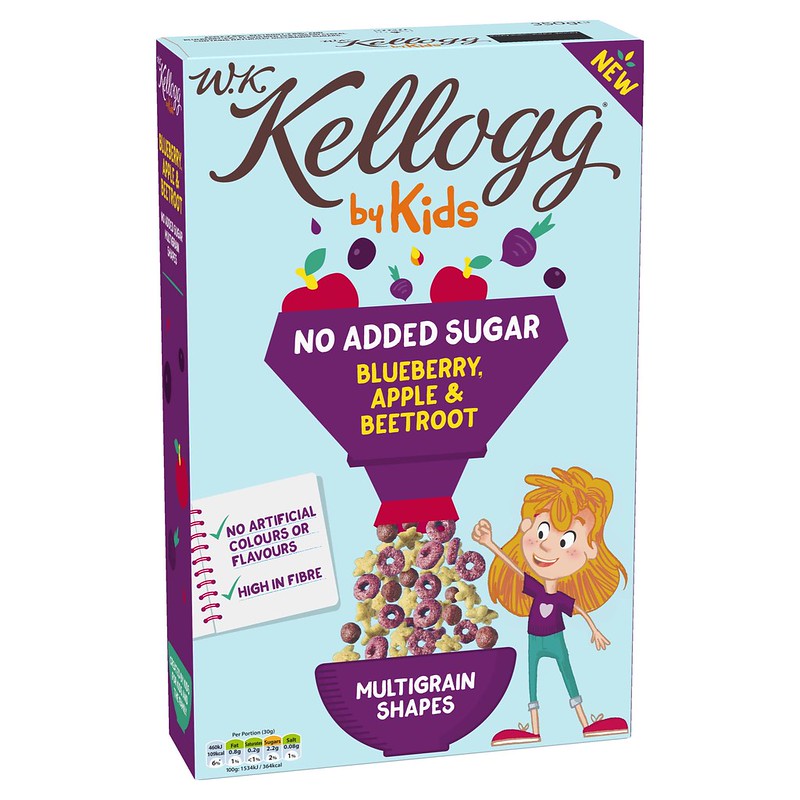 The evolving palate of Britain's children was revealed in new research with over two-thirds of kids (66%) having a more varied diet than their parents had. Healthy choices lead the way as apple (52%) tops list of snacks kids are most likely to request from their parents – blueberries, strawberries and carrots also high on the list while biscuits and cake lag behind in 12th and 15th place.
In light of the research, a pop-up cereal café with a twist was opened this weekend in London – designed for and run by kids themselves; complete with mix-your-own cereal dispensers, colouring-in tables and a full-sized doodle wall.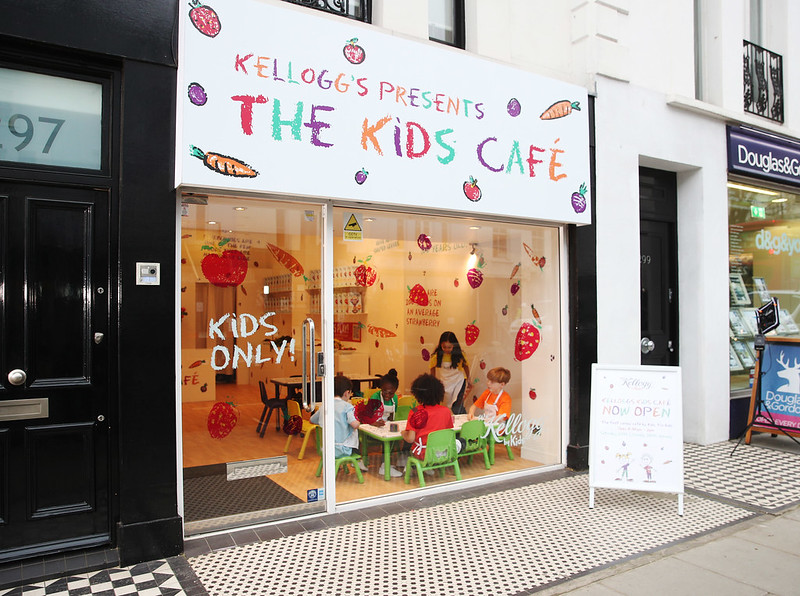 To launch the café, celebrity mum Myleene Klass was invited to be one of the first to try a bowl of W.K. Kellogg by Kids at the café. Like lots of modern parents, Myleene Klass has noticed the changing tastes of her own children in comparison to her own childhood.
"I think children are definitely having a re-education around their food – I remember just wanting burger and chips but the girls are more likely to go for the likes of apples, blueberries, avocado or even sushi!" Mornings can be mad in our house so it's amazing to know that breakfast is easy. A cereal with fruit, veg, no added sugar, plus the whole family think it tastes great – what more could you want?"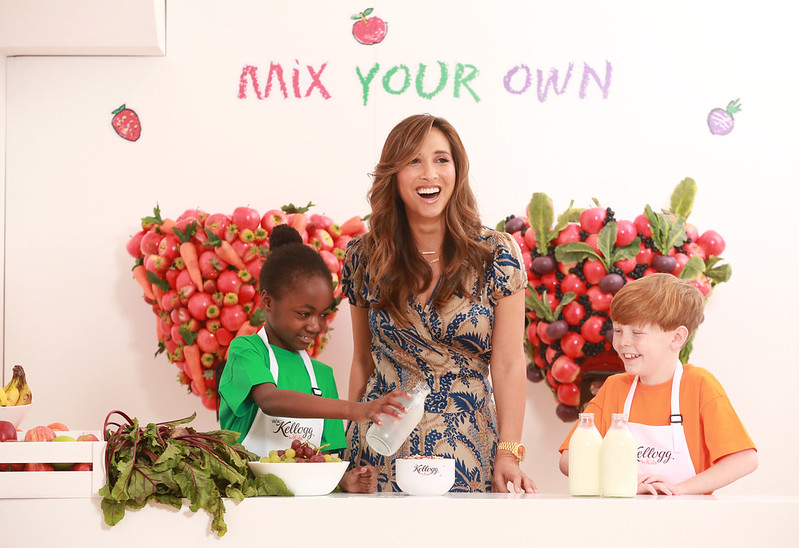 A Kellogg's spokesperson said: "It's amazing to see the changing tastes of the UK, especially coming from the younger generation. Our kid's panel of experts knew exactly what they wanted when it came to creating this brand new breakfast cereal and it's everything you'd expect kids to love – delicious and fun."
W.K Kellogg by Kids is the first children's cereal to include fruit and vegetables and comes in two tasty flavour variants that the whole family will love: Strawberry, Apple and Carrot and Blueberry, Apple and Beetroot. The new product will launch in Morrison's this January with a roll out to wider stockists to follow.
Agency: Taylor Herring.