Tesla reports Cybertruck sales following disastrous demo
By Joe Colquhoun on Monday, November 25, 2019
Tesla reports over 150,000 orders for the latest addition to their growing fleet.
The Cybertruck was unveiled last Thursday and met with mixed reviews after a disastrous demo.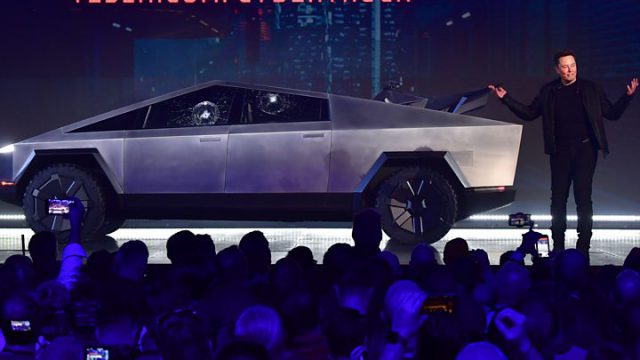 Musk was embarrassed on stage during a segment displaying how the truck's armoured exterior and metal windows, could "withstand bullets and sledgehammers."
Inviting the lead designer, Franz von Holzhausen, to throw a metal ball at the front window, things went downhill. Fast.
The first window smashed with ease and the room fell silent. Hoping it was chance, Musk turned his attention to the rear window which, unfortunately, smashed in the same fashion.
"There's room for improvement", Musk joked, as he continued the demonstration in front of the trashed truck.
According to 
Forbes
, Tesla's share price dropped 6% after Thursday's market close, decreasing Musk's net worth by $768 million in just one day.
The truck quickly became a meme. Perhaps, as in other instances, Musk and Tesla's relevance in online culture will do more good than bad.