Farrow and Ball responds to hilarious SNL skit with tongue in cheek NY Times print ad
By Georgina Vincent on Wednesday, November 13, 2019
After being the latest brand to be given the SNL treatment in a recent episode of the famous sketch show, Farrow and Ball have responded with a tongue in cheek print ad in the New York Times revealing a new parody paint "col-our".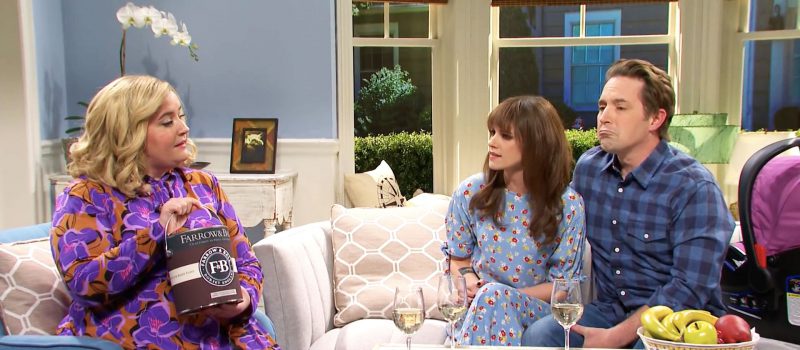 Starring Twilight alum Kristen Stewart and cast regulars Aidy Bryant and Beck Bennett, the four minute skit focuses on Bryant's character's obsession with the British paint company.
In a running gag that draws an exaggerated reference to the differences between the American and British spelling of colour, Bryant's character gushes over the "unparalleled depth and col-our" of Farrow and Ball paint as she admits the extent of her expensive addiction to the premium brand to her shocked co-stars.
In direct response to the skit, Farrow and Ball have taken out a print advert in the New York Times advertising a fake new paint col-our 'English Roast No. 30' – described as a "a rich and good hum-oured hue with subtle hints of bone-dry satire and a lingering aftertaste of charred British beef."

Farrow and Ball also tweeted about its cameo getting a reply from SNL senior writer Kent Sublette who worked on the sketch.
Couldn't have written this unless I truly loved Farrow and Ball! (See my sample pots) Thanks for having a sense of hum-our! pic.twitter.com/hyBVJTvCaO

— Kent Sublette (@kentola700) November 5, 2019

Anthony Davey, Chief Executive of Farrow and Ball, said "It was a fantastic surprise to see the Farrow & Ball sketch on Saturday Night Live. We have had a really positive response from the public and saw a big spike in our web traffic over the weekend, which shows it really got people interested in finding out more."