Huawei Launch First Ever 'Dive-Thru'
By Jennie Muir on Thursday, October 17, 2019
To mark the launch of the new Huawei Watch GT 2, the tech brand has created the world's first Dive-Thru kiosk.
Huawei partnered with British Olympian, Greg Rutherford MBE, to unveil the smartwatch and its Dive-Thru pop-up.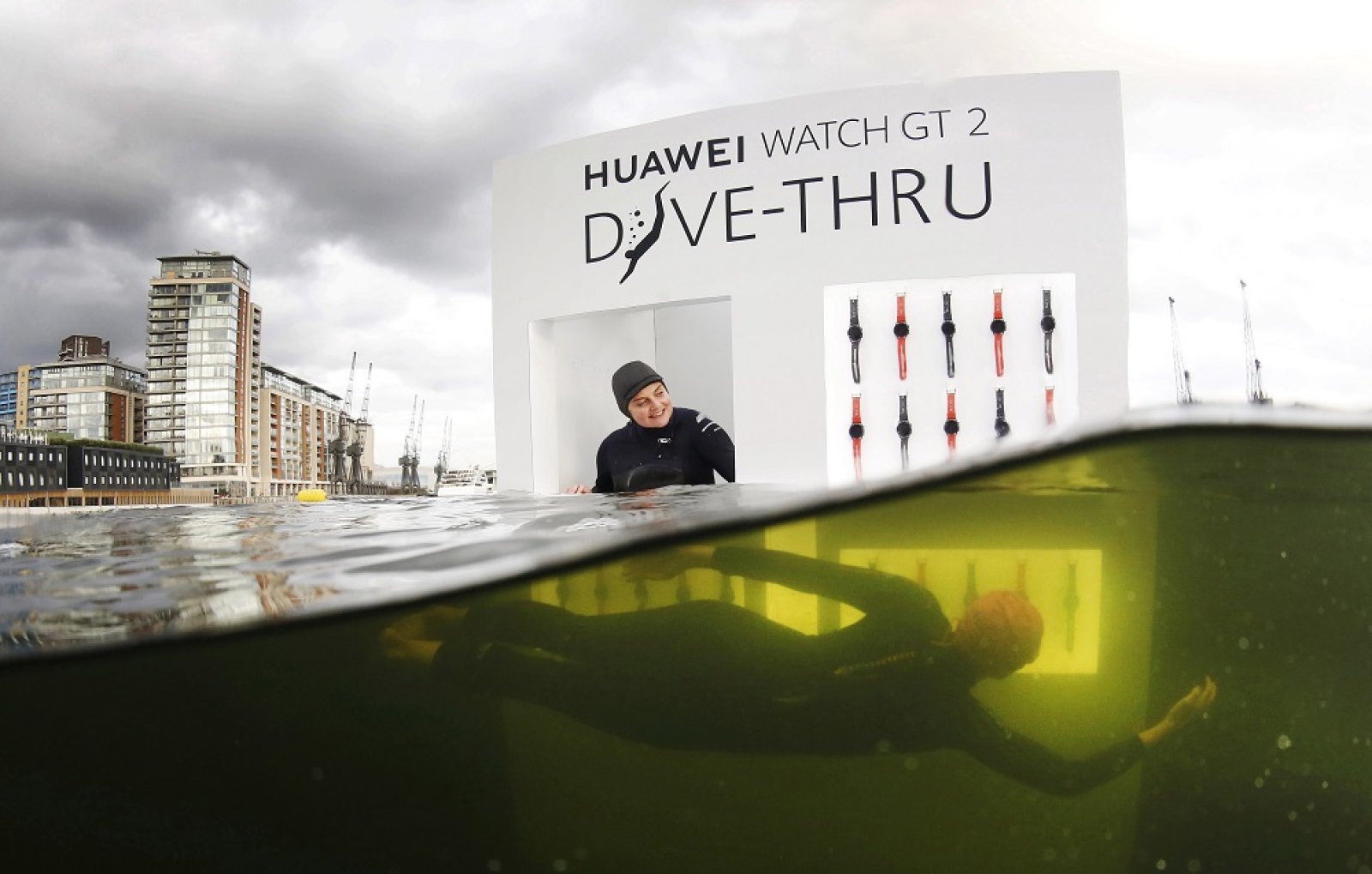 Greg was the first person to jump into the freezing cold water before members of the public get to put their swimming skills to the test on Saturday 19th October.
The Kiosk is located at the Royal Victoria Dock, and offers thousands of pounds worth of Huawei tech for those brave enough to take a dip. The kiosks will be open from 12pm to 4pm with a limited number of watches available for free.
The kiosk measures at 2.6m tall and 2m wide, with half of it submerged underwater and can dispense your chosen smartwatch into a collection point situated 1m under water. Similar to a fast-fast food drive-thru, customers come to the kiosk, make their order, go through (well in this case dive) and collect.
The Huawei Watch GT 2 is completely water-proof and packed full of sports data monitoring features for accompanying sports enthusiast and open water swimmers alike. In the sports mode, the watch is compatible with 15 sports, including eight outdoor sports (running, walking, climbing, hiking, trail running, cycling, open water swimming, triathlon) and seven indoor sports.