University students can win the world's first communal Pot Noodle
By Rachel McCullough on Friday, September 20, 2019
Pot Noodle are offering university students the chance to win the world's first communal Pot Noodle, encouraging Freshers to cook less and live more.
The limited edition XL pot is 600% the size of a standard Pot Noodle, feeding six hungry students at a time and aims to help students spend less time 'stuck at the stove' and more time 'dating, dancing, joining societies and socialising' with their new friends during Fresher's week.
In order to win this unique dining experience, students simply need to share an Instagram post of themselves and their new mate between 17th – 30th September and tag @PotNoodle, followed by the hashtag #CookLessLiveMore.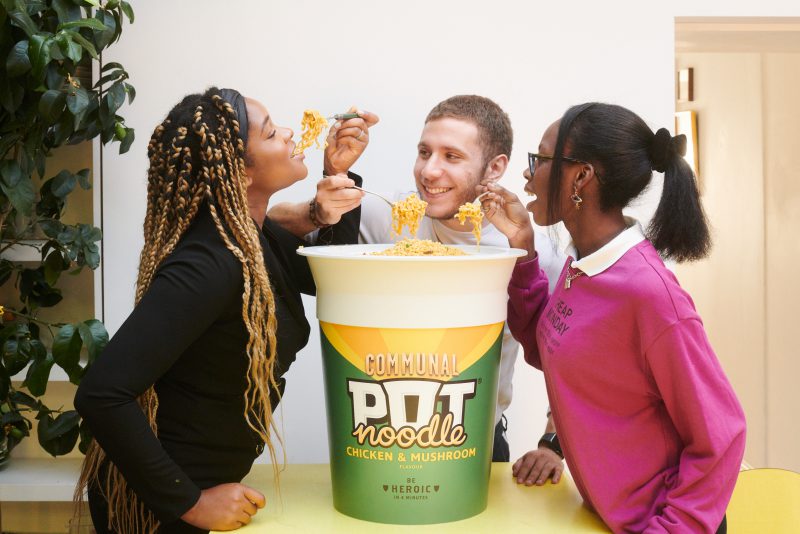 Lena Portchmouth, Brand Manager at Pot Noodle, said:
"At Pot Noodle, we're always looking for different ways to help students cook less and live more, encouraging them to connect with people and experience new opportunities."
"As the Fresher's semester begins, there's no better way for us to keep bellies full and energy levels up than with the world's first Communal Pot Noodle."
"As friendships grow and students commence their university journey this Freshers' week, we're hoping the time saved cooking will inspire them to learn and experience new activities!"
For a full list of terms and conditions, please visit: https://www.facebook.com/notes/pot-noodle/communal-pot-noodle-competition/10157756171110288/