WATCH: Ryan Reynolds test some new slogans for Aviation Gin
By James Herring on Saturday, August 24, 2019
Face-of and owner-of Aviation Gin Ryan Reynolds has shared the latest promo for the brand and it's hilarious.
The film features the Hollywood star try out some new slogans for the gin.
Two of my faves.
"It's just vodka, after its wish was granted",
"If you're drinking anything else, you're drinking bullshit".
The film was seeded to customers via dropbox – under the guise of misdirected email.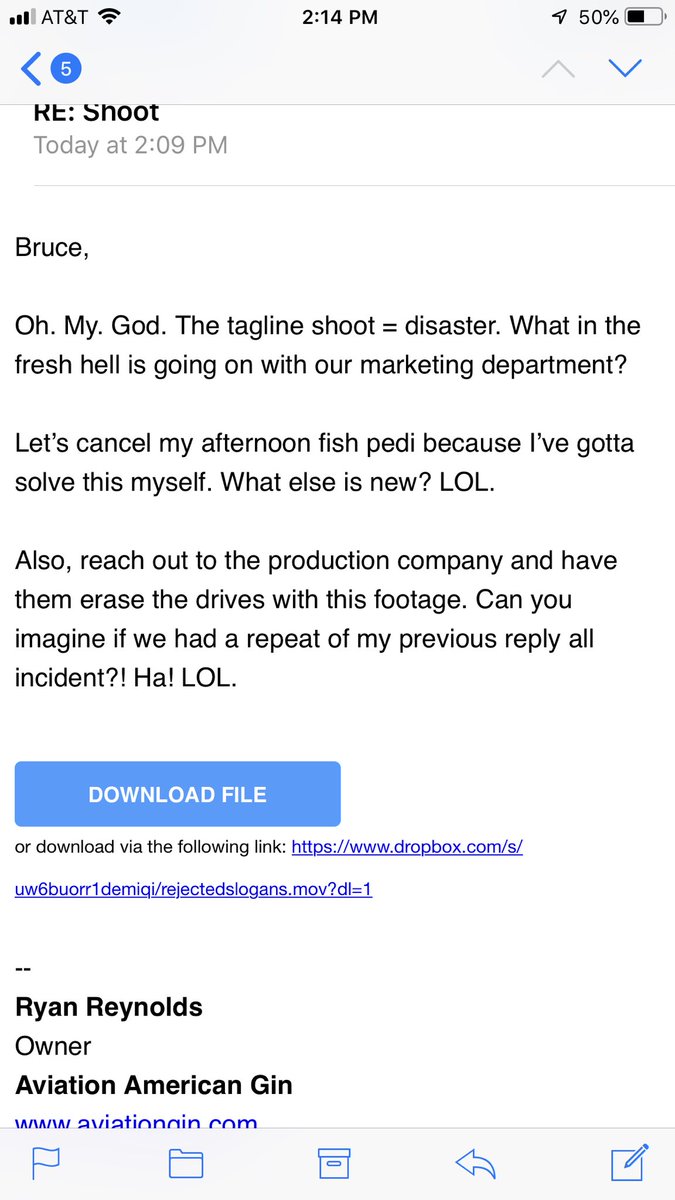 The film resolves with the Aviation American Gin logo, no slogan required.
Related reading: We need to talk about the creative marketing genius of Aviation Gin