Giant inflatable highlights lack of LGBT players in the Premier League
By Milan Charles on Monday, August 5, 2019
Paddy Power have launched a Pride campaign to highlight that there are no openly gay or bisexual players in the Premier League.
A giant, inflatable footballer balloon was paraded at Brighton Pride this weekend.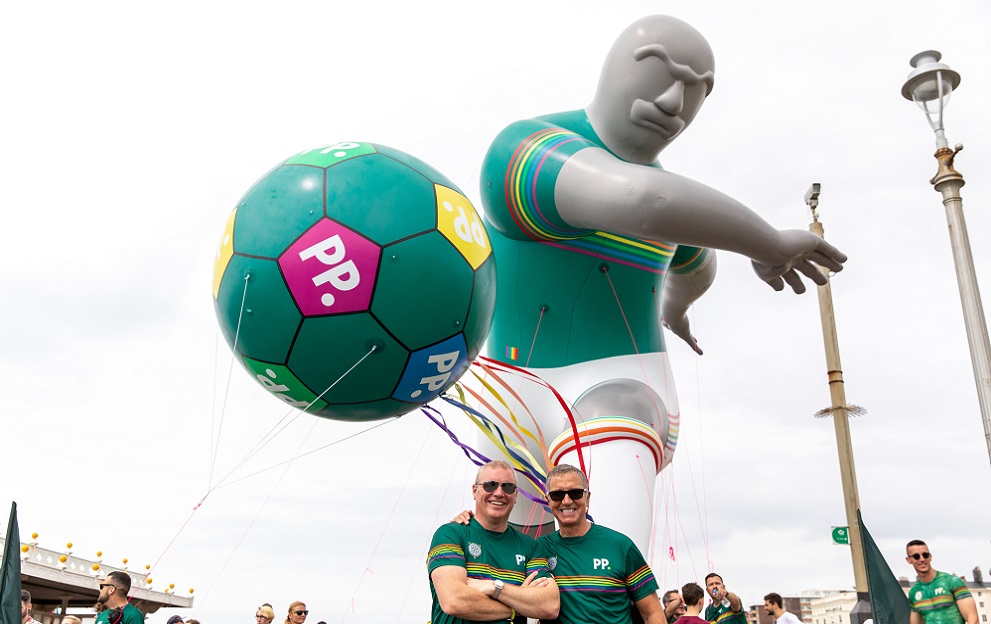 According to Pink News – Graeme Souness and Proud United – a team of LGBTQ footballers from across the nation – walked under a colossal 'Game Changer' balloon.
The Liverpool legend took up the role as the symbolic 'boss' of the team as they unveiled the largest inflatable ever used at a Pride Parade in the UK to call to attention the lack of visibility for LGBTQ players.
The unmissable balloon looming higher than a two-story house and the length of double-decker bus.
Souness fronted the float in association with Paddy Power, an official partner of Brighton Pride for the second year running, as part of their Come Out and Play campaign
The king-size balloon required enough helium to fill 7,000 balloons and took 2 hours to inflate.
'Society has made such giant strides generally in terms of LGBTQ, that as football people we've got to ask why does the issue of homophobia persist within our community and the professional game and challenge that,' said Graeme.
Acceptance in football is clearly an issue that needs to be tackled.