eve sleep lobby UK government to recognise 'right to sleep' as a human right
By Frankie Allen on Tuesday, August 27, 2019
eve sleep today published an open letter to Lord Chancellor and Secretary of State for Justice, The Rt Hon Robert Buckland QC MP, calling on support the campaign to recognise sleep as a human right.
Despite the fact that sleep is as important to a healthy lifestyle as exercise and nutrition, and a fundamental driver of both mental and physical wellbeing, it is not currently included within the legislated list of fundamental human rights.
The letter, which was delivered to parliament and published on a mobile billboard outside the Palace of Westminster and in advert space at Leicester Square, marks the beginning of eve's mission to have sleep protected by law in the Human Rights Act 1998 .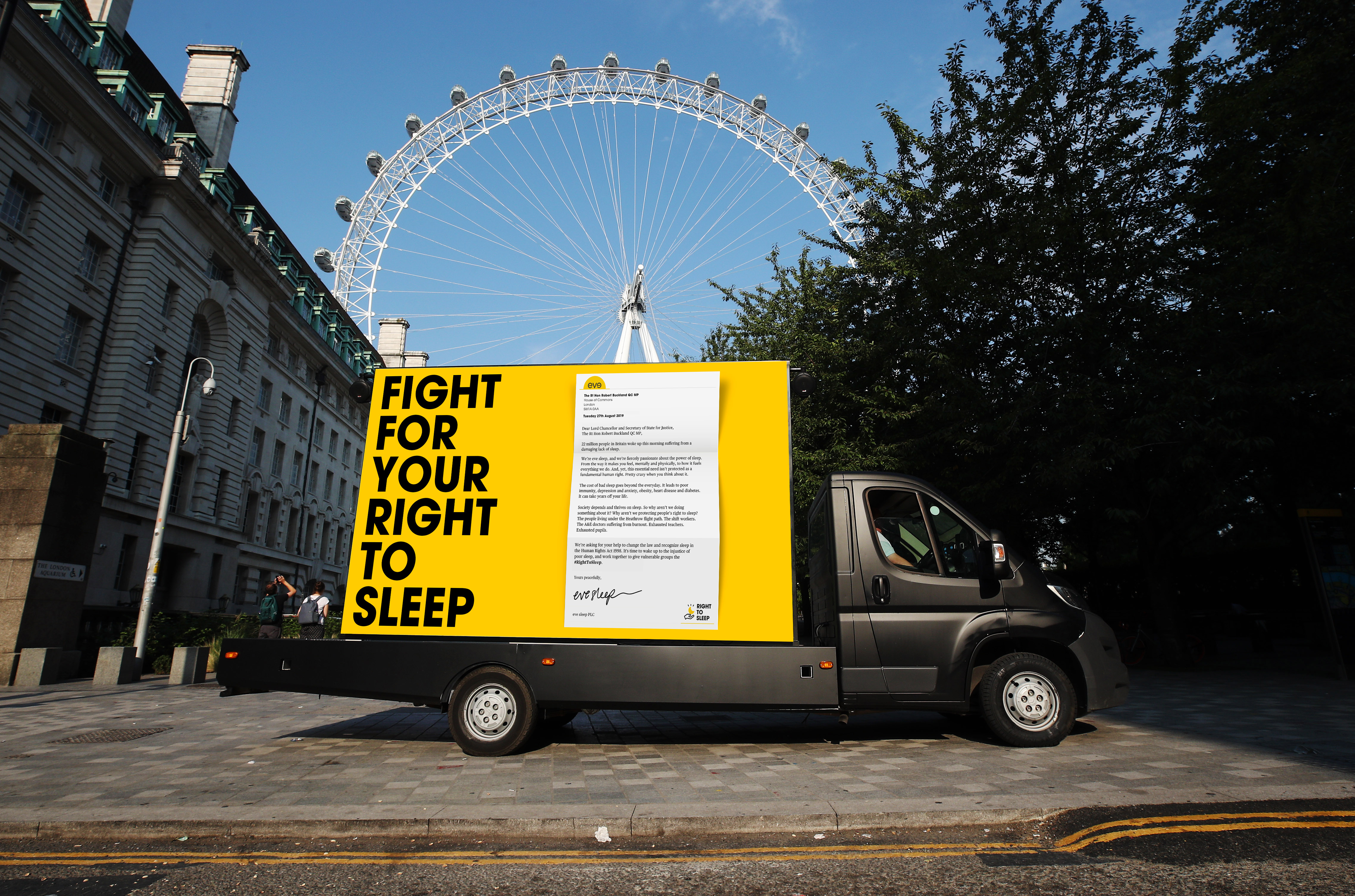 The company have identified that societal health and wellbeing depends on sleep, and a change in the law could protect the rights of vulnerable groups such as the people living under the Heathrow flight path, shift workers, A&E doctors, and teachers.
As part of the social mission to change the policy, eve sleep is assembling a team of independent experts to act as a think tank around the proposed legislation and will produce a white paper detailing the impact it will have on the country should the law change.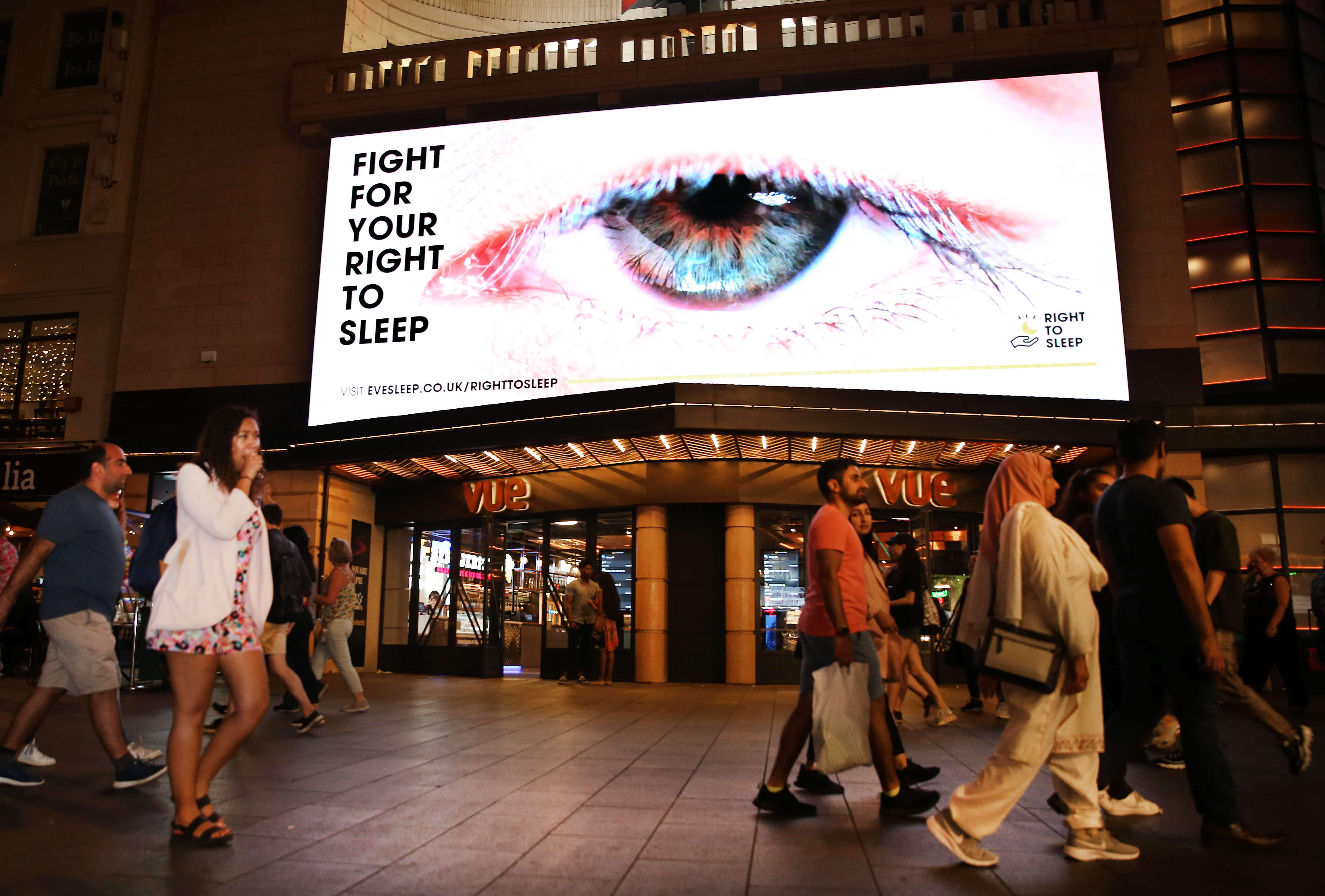 James Sturrock, CEO of eve sleep said:
"At eve we're on a mission to help the nation realise and enjoy the power of sleep wellness and this campaign is another part of our mission to improve sleep for all. But to make a watertight case to the government, we are calling on the support of experts, businesses, community groups and charitable organisations across the country, to join us on our quest to help sleep become a fundamental human right."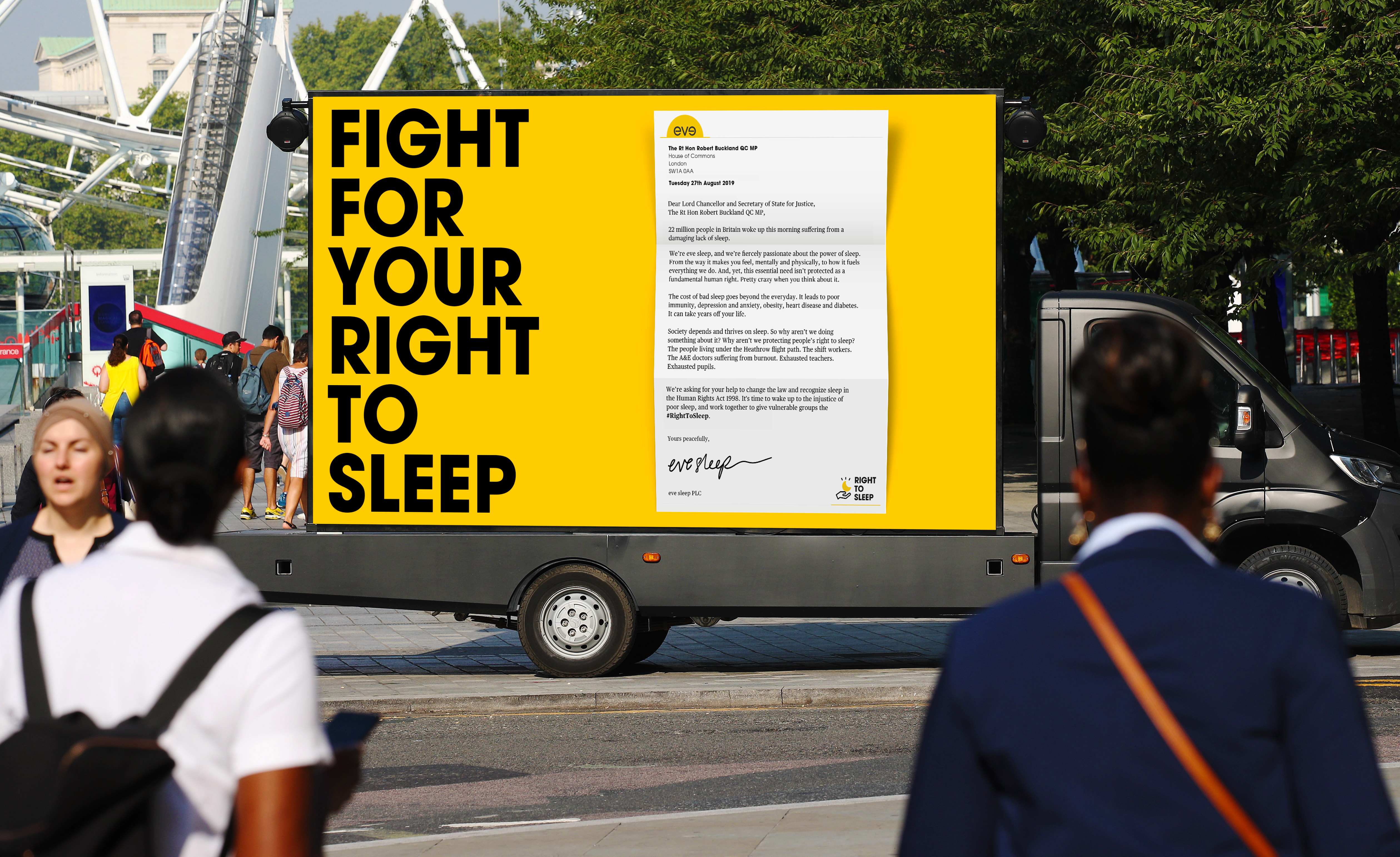 The creative and PR execution for the campaign has been created by The Romans, which follows on from the agency's successful launch of the 'Refuse to Snooze' campaign.
To read the full letter, share your sleep story or get involved visit: www.evesleep.co.uk/righttosleep