A giant sculpture of Tina Turner's head is set to be unveiled in Margate.
By James Herring on Friday, August 9, 2019
A giant sculpture of Tina Turner's head is set to be unveiled at the Dreamland amusement park in Margate.
Standing 7m tall and 7m wide, the mammoth piece of fan art will be unveiled at the park on August 10.
It will even contain a karaoke booth so fans of the iconic singer can belt out Simply The Best or Private Dancer from inside the comfort of the inflatable head.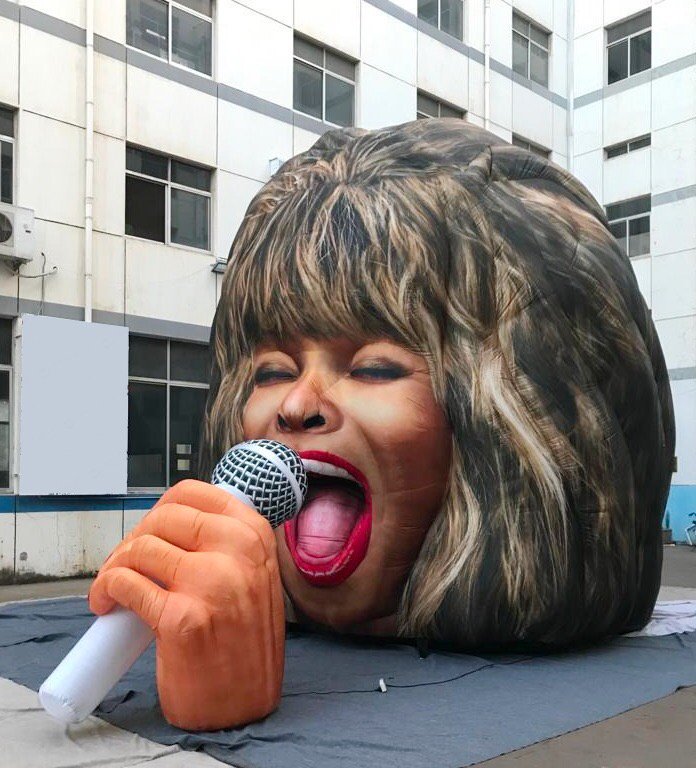 CEO of Dreamland Margate Eddie Kemsley said: "Turner Prize 2019 is one of the biggest events to come to Margate – so we responded in kind. Margate is a haven for internationally renowned artists and the Turner Contemporary is at the heart of the town's cultural evolution. But Margate is also – and always has been – delightfully kitsch, fun and a trendsetter. So we wanted to create a work of art at Dreamland that would complement the Turner Prize exhibition – by offering visitors another anchor point of interest – and also show the alternative, modern and wonderfully camp side of Margate's arts scene."
Here's a sneak peak of it being inflated.
It is being erected ahead of this year's Turner Prize which comes to Margate's Turner Contemporary gallery from September 28.