Chicago Town launches pizza-themed bridal package competition
By Staff on Monday, July 22, 2019
Pizza brand Chicago town have launched a new and very unique pizza themed bridal competition.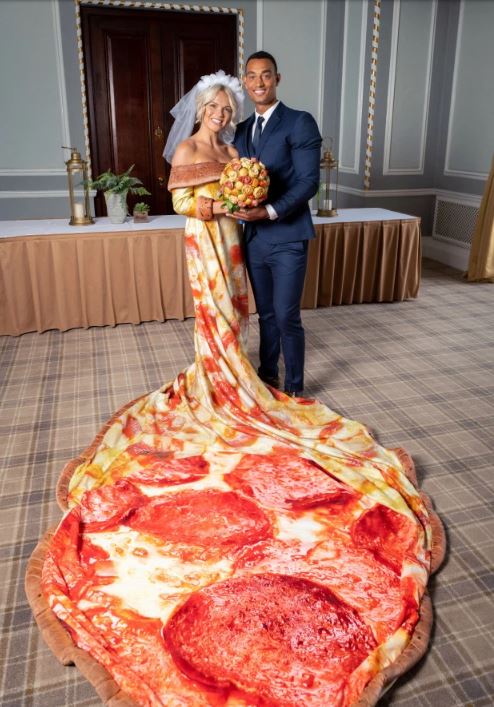 One lucky winner will receive a bridal package that includes a pepperoni wedding dress, a bouquet of dough balls, a honeymoon in Chicago and a six-tier pizza wedding cake.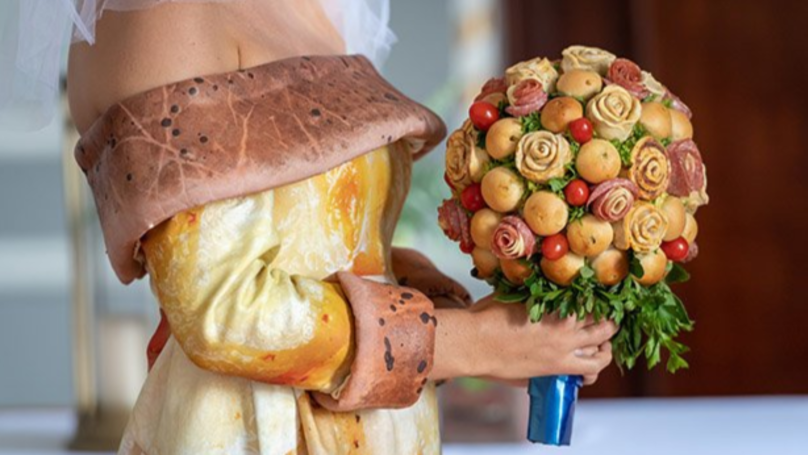 The inspiration for this food-focused wedding comes from a poll conducted by the company. Chicago Town Rachel Bradshaw said "our research has revealed that 65 per cent of Brits would be more excited about attending a wedding if they knew pizza was on the menu."
Design inspiration stemmed from Rhianna's attention-grabbing dress which quickly became an internet meme last year.
A spokesman for Chicago Town said: "The unique pizza wedding dress is loosely modelled on Rihanna's iconic 2018 Met Gala dress – and the package is available for one lucky bride-to-be due to get married this year."
While others spend a lot of time and dough trying to make their wedding unique, the winner of this Chicago Town bridal competition will truly have a one-of-a-kind day for free.