Swedish beer brand creates 'Beer Contract' that could send flaky friends to court
By Georgina Vincent on Wednesday, June 5, 2019
Asking for a rain check could now take a hit on your paycheck, thanks to a brazen new publicity campaign from Swedish beer brand Norrlands Guld.
The brand, brewed by parent company Spendrups, have got their lawyers to draft up a legally binding 'Beer Contract' (Ölavtalet), which threatens a 500kr (£40) fine or day in court to anyone bailing on their drinking plans.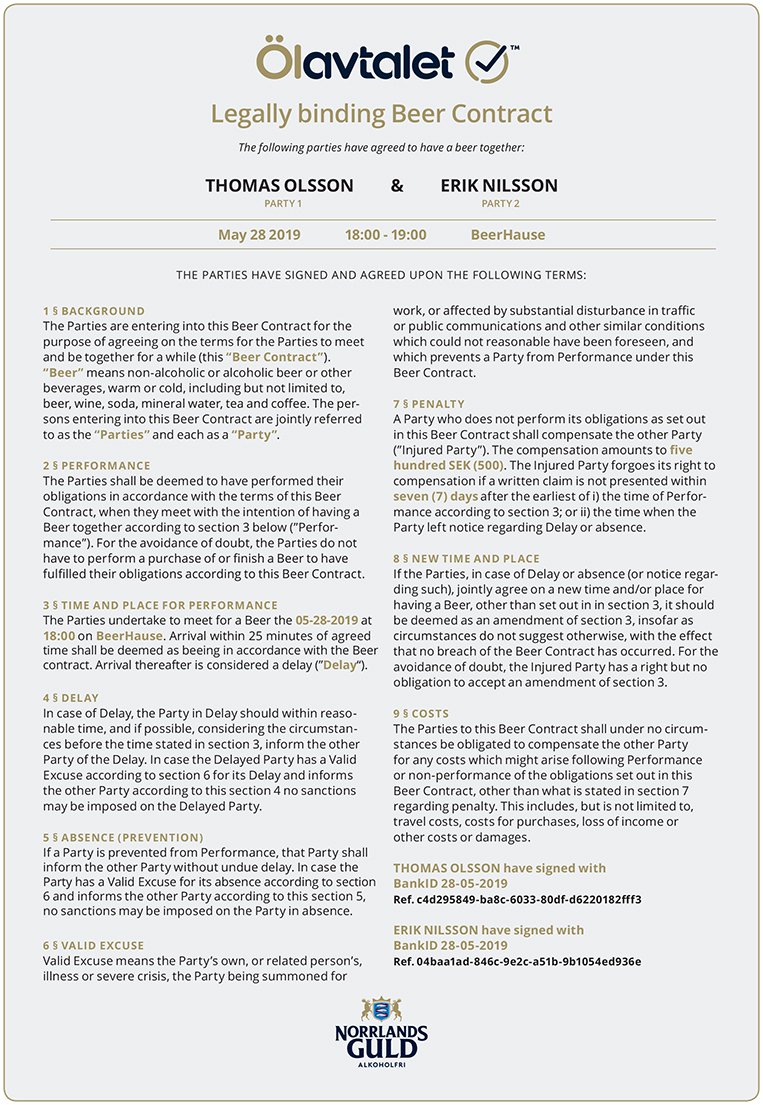 The tongue-in-cheek campaign was devised by Stockholm-based agency Åkestam Holst and is being supported by a high-visibility outdoor, print and TV promotion running across Sweden.
Friends planning to catch up over a pint can create the contract in a matter of minutes, picking a time, date and place, and then digitally signing the legally binding contract.
Norrlands Guld representative Charlotte Liljewall says, "Trying to plan a simple get together with a friend can be tricky. Just because you agree to grab a beer doesn't necessarily mean it will happen. To put an end to this half-hearted behaviour, and get more Swedes to meet as agreed, we've created a digital tool that helps turn empty words into action with a contract that guarantees a beer will take place. We want the contract to transform 'maybe we'll grab a beer' into a legally binding 'yes'."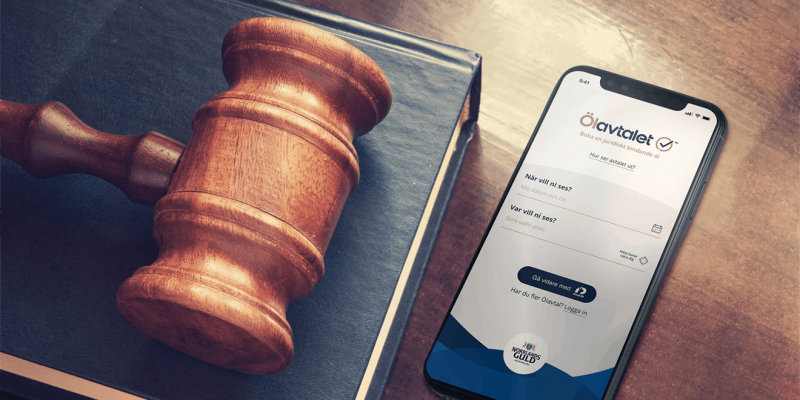 The 'follow through or be sued' campaign is the latest instalment in a series of innovative activations from the beer giant encouraging real-life social interactions, including 2018's "The Social Beer"  in which the brewer built a printer that uses malt-based ink and printed World Cup related tweets onto beer foam.
The legally binding contract can also be used for non-alcoholic drink meet-ups.
@JasonAntill