LinkedIn goes on tour with pop-up pub – The Linked Inn
By James Herring on Friday, June 7, 2019
A pint of lager and a new job please!
LinkedIn has teamed up with Heineken to take its pop-up pub concept The Linked Inn on tour to Manchester and Bristol.
Back in March, the social networking site debuted the pub in Shoreditch.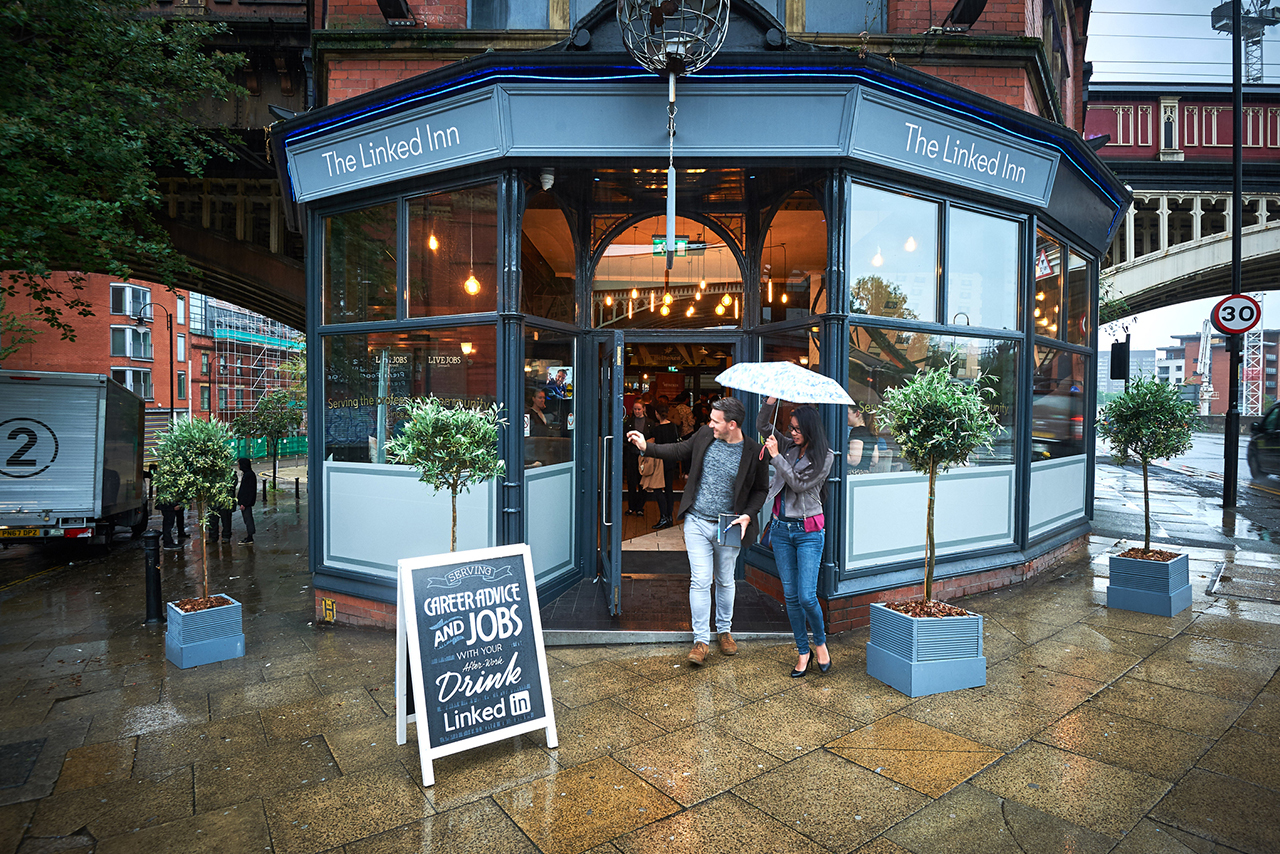 The Inn has played host to networking events to demonstrate how socialising can get jobseekers closer to the job they want, with brands such as John Lewis, Lloyds and LADBible.
Punters could secure themselves a job by popping down for an after-work drink at the pop-up local.
There will even be a professional photographer on hand to help you get the perfect LinkedIn profile picture.
Darain Faraz, head of brand, EMEA and Latin America, at LinkedIn, said: "As we continued to evolve the campaign and highlight our 20 million jobs on our platform, it was a no brainer to reopen the doors to The Linked Inn to other UK cities."
Agency: Brands2Life