New vending machines offer free short stories for commuters
By Frankie Allen on Thursday, April 4, 2019
In need of a new commute hobby? How about speed reading five stories on your morning commute instead.
Vending machines that print out free short stories will be installed at Canary Wharf today at Jubilee Place, Churchill Place and Crossrail Place Roof Garden.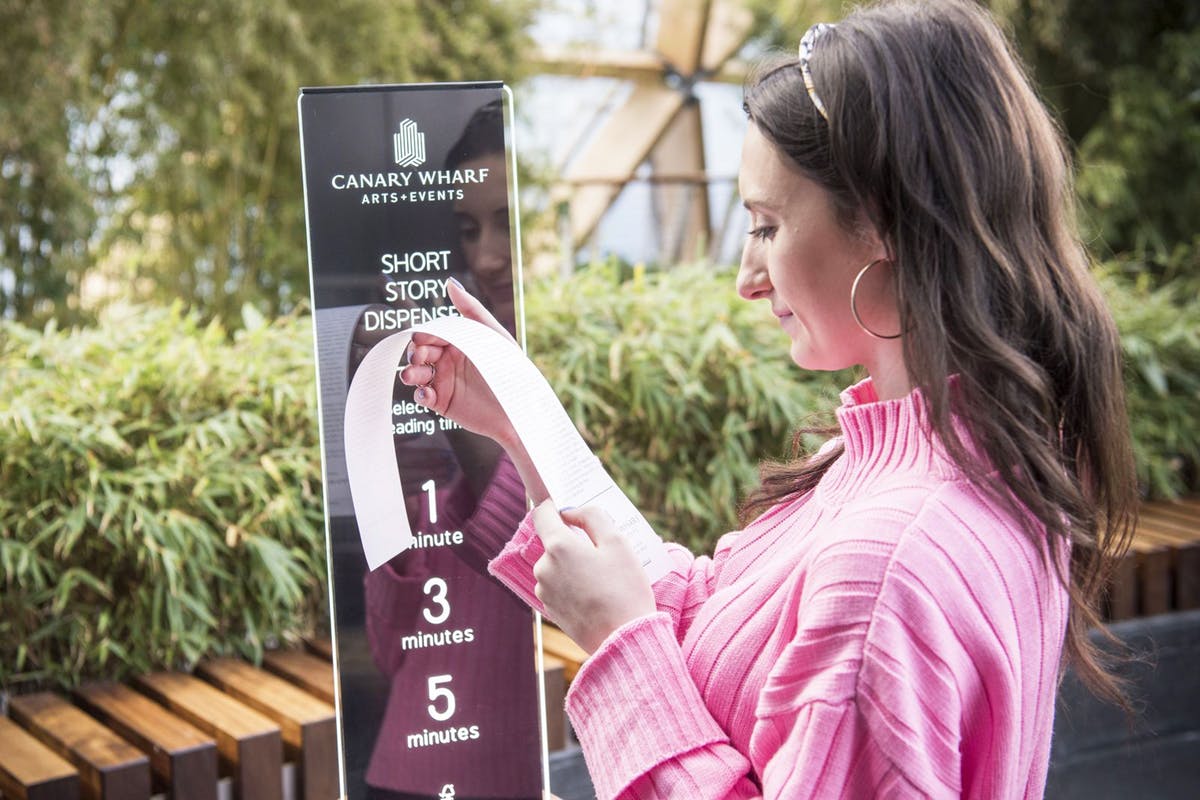 The dispensers offer customers the option to pick from uber-short reads ranging from one, three and five-minute long tales.
Research by Canary Wharf reveals that over 53 million books are left unfinished in the UK every year – a lack of time is often given as the reason.
The launch is the brainchild of French company, Short Edition, which has already installed similar machines in France, Hong Kong and the USA.
While selection is random, the genres range from crime, feel-good fiction, and condensed stories from classic authors including Virginia Woolf and Charles Dickens.
An exclusive whodunnit short story 'Mr Robinson', has also been written by Anthony Horowitz.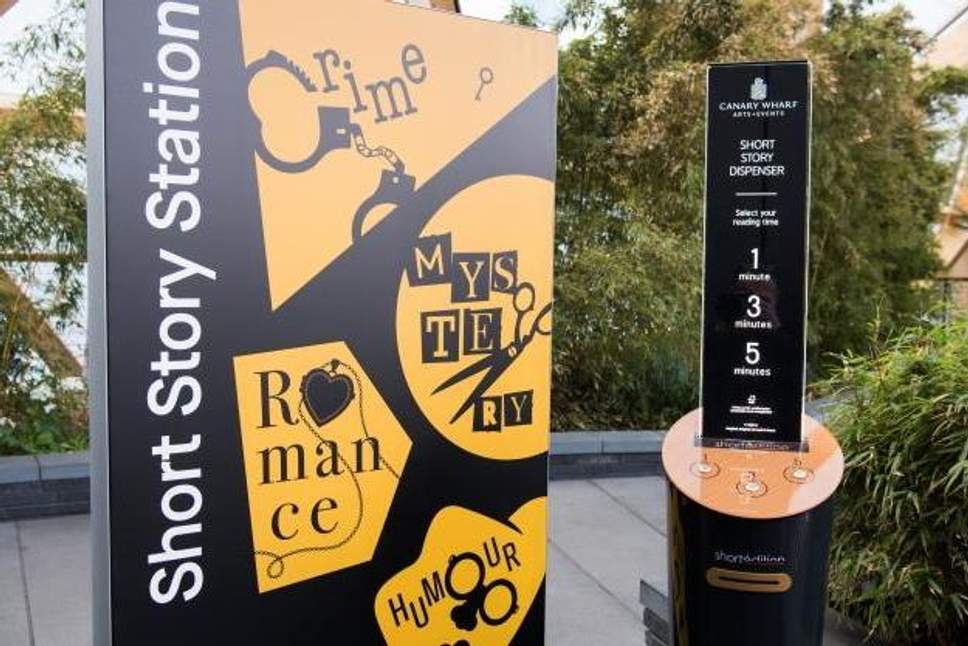 Author Anthony Horowitz said: "I've always loved the challenge of the short story — creating a whole world in just a few pages. Here's a whodunnit, complete with suspects and clues, that can be started and finished in just a minute. I hope it will entertain tube travellers who will know, at least, that they won't have the frustration of having to get off before the end!"