Buzzfeed Go Offline with their First Ever Print Paper
By Jessica Kane on Thursday, March 7, 2019
BuzzFeed have made a brief move into print. Yesterday morning commuters in New York could get their hands on a limited edition print version of Buzzfeed.
BuzzFeed News reporter Dominic Holden and editor-in-chief Ben Smith handed out the paper at Union Square. In a brief statement, the company joked: "BuzzFeed, a company that was born on the internet and social media, is testing a new technology called print and unveiling a one-time, special edition BuzzFeed Newspaper, showcasing the latest news stories and favourite BuzzFeed content in an easy to consume mobile format."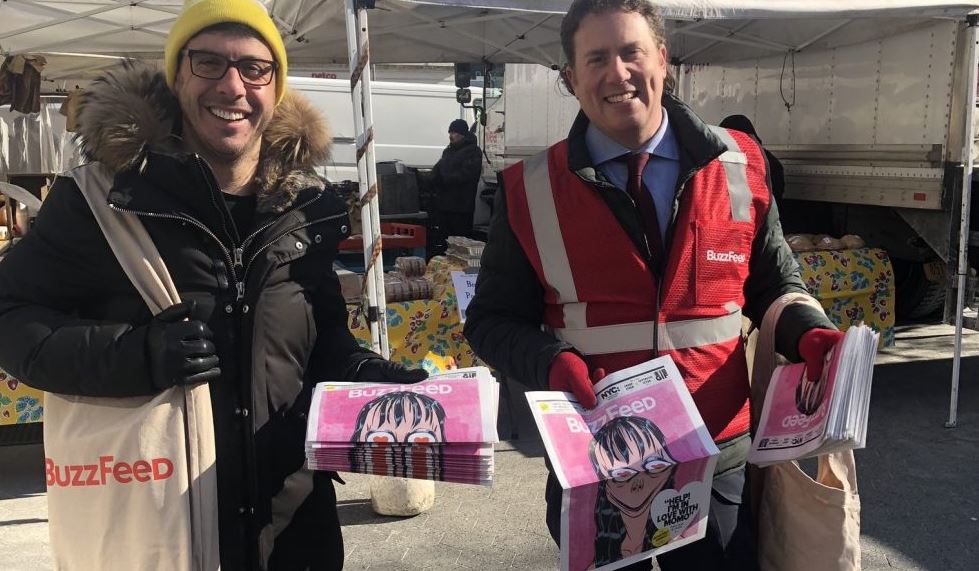 Remaining topical, Momo, the creepy character that was reported to pop-up in children's videos on YouTube to tell them to harm themselves, which turned out to be a hoax, graced the cover of the paper.
Ben Kaufman, CMO of BuzzFeed, said he considered the paper an "interesting twist" to what the publisher already does online.
Indeed, the paper includes instructions on cooking cheap and expensive steaks as well as an attempt to include the GIF of Glenn Close at Oscars in print form, providing chronological snapshots of her hilarious reaction as she checked out Billy Porter's red carpet outfit . Tom Namako, Head of breaking News, proudly tweeted that he is "Confident @BuzzFeed is the first outlet to print a gif in a newspaper, we are rocket scientists".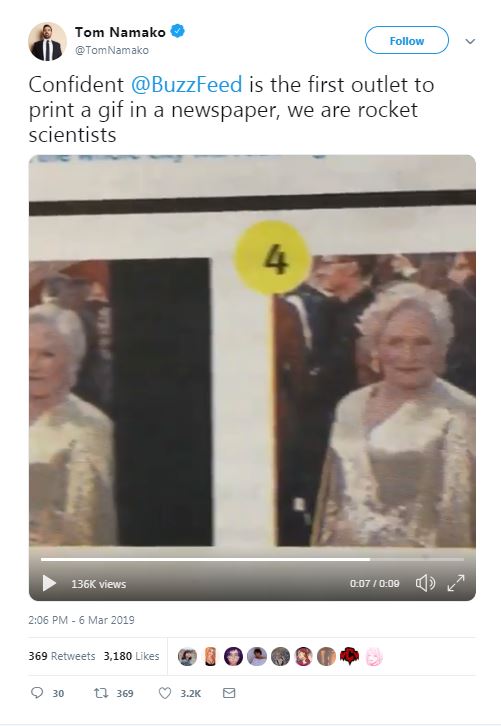 On the last page of the issue, BuzzFeed printed coupon codes for companies that have also been largely born and bred on the internet, including Ritual, Burrow, Jet, Frank and Oak, Casper and Tarte Cosmetics. Kaufman said that they will track redemption of those codes to see how well the paper performed.