Gucci charge £615 for a pair of 'dirty' trainers
By Staff on Wednesday, February 13, 2019
The Italian designer brand Gucci has released a "new" pair of men's trainers, retailing at £615, designed to look deliberately filthy.
The men's Screener sneakers are sold with scuffs and marks and come in a range of stained colours.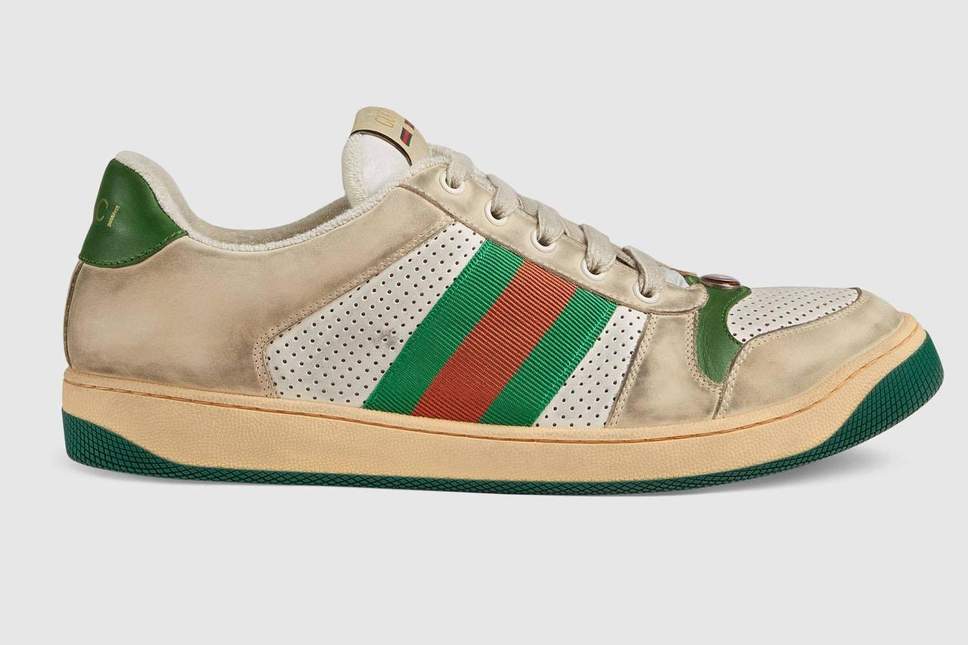 On Gucci's website listing for the trainers, the product description reads: 'Influenced by classic trainers from the 70s, these sneakers mix leather with canvas, featuring the Web stripe and Gucci vintage logo, treated for an all over distressed effect… A pastiche of different influences that span across decades, the Cruise 2019 collection references old school shapes and materials inspired by vintage sportswear'
For the same price, Gucci is also selling the Rhyton trainer, a chunky tennis shoe also produced to make it appear dirty.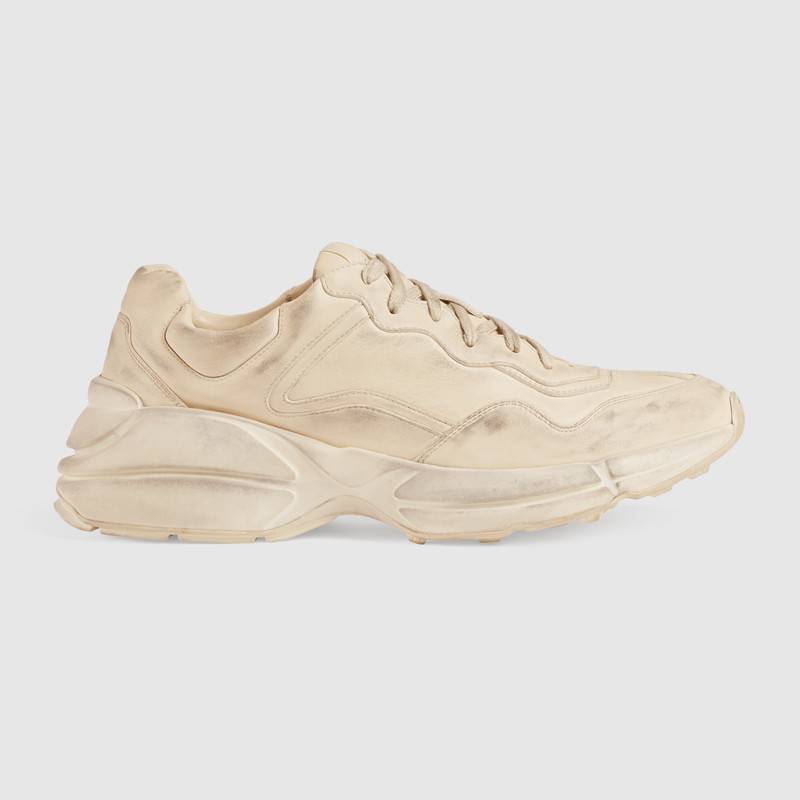 Italian fashion house Golden Goose was accused of glamourising poverty last year by selling £399 taped-up trainers similar to that of Gucci's Screener and Rhyton sneakers.
Critics accused them of mocking poorer people who have no choice but to wear shoes until they fall apart.