Top 20 PR and Marketing Stunts (September 2018)
By James Herring on Sunday, September 30, 2018
It's our monthly round up of some the most popular posts on the site.
Subscribe to get our monthly creative round up in your inbox or follow us on Linked In to get daily inspiration in your feed.
#1 Deadpool Brings Back Blockbuster Video
Deadpool turned back the clock  bringing 90s favourite Blockbuster Video back to the British high street.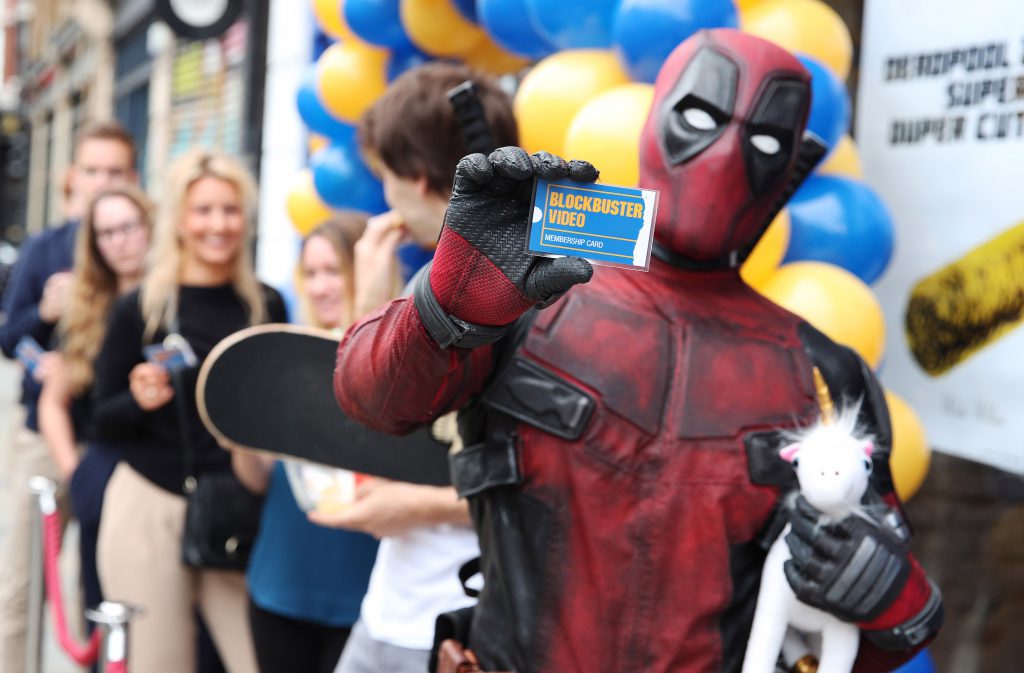 #2 Colin Kaepernick is the face of Nike's new Just Do It campaign
Nike's creative department aren't making adverts, they are starting conversations.
Storytelling is an art form and one that Nike has perfected using its brand ambassadors to reaffirm one of the world's most memorable and powerful brand slogans of the last 30 years, which reminds us all that we should get up and Just Do It.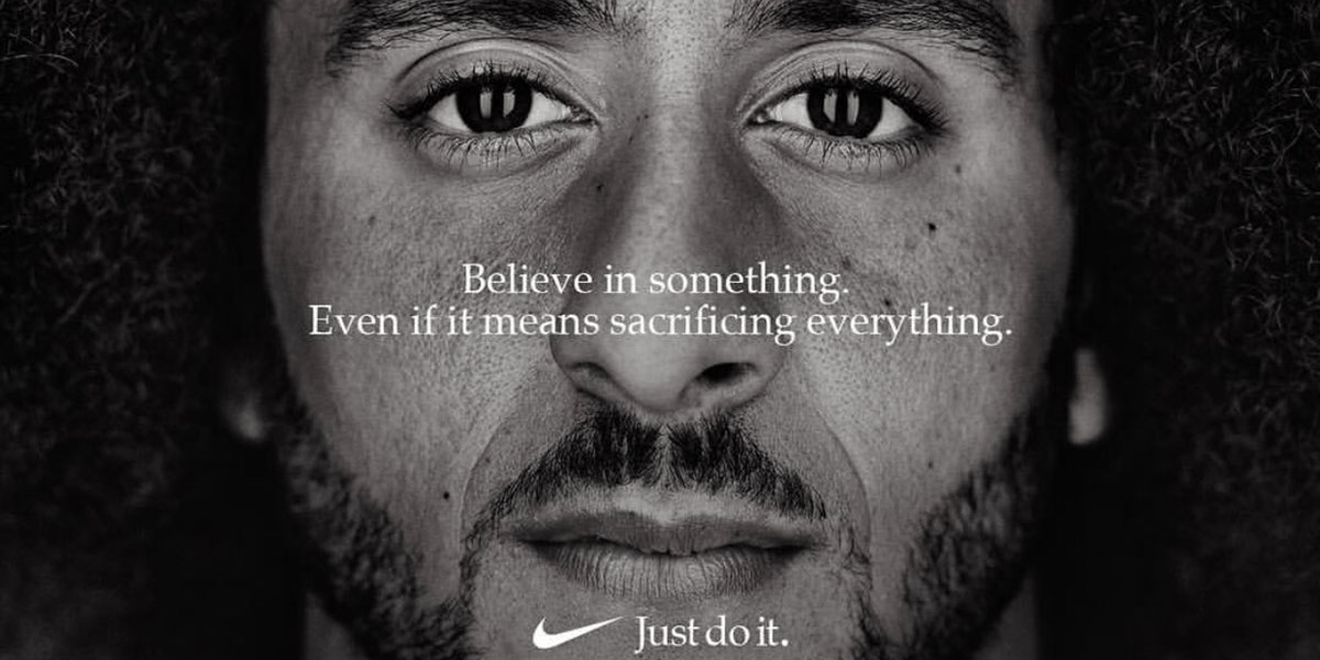 #3 Eminem takes full page ad featuring negative reviews of his latest album
Eminem has taken out a full ad in the latest issue of The Hollywood Reporter's magazine to diss the music critics who panned his new album, "Kamikaze.
#4 You can punch Boris Johnson's face at this Brexit-inspired gym class
A London gym has turned Brexit misery into a promotional opportunity.
Gymbox Victoria is offering an exclusive 30-minute class called 'Brexfit', where you can vent your pent-up negativity regarding the current political climate on leading MPs.
#5 Harvey Nichols rebrands as Holly Nichols to celebrate women
The department store temporarily rebranded as Holly Nichols to celebrate women and launch its newly refurbished First Floor.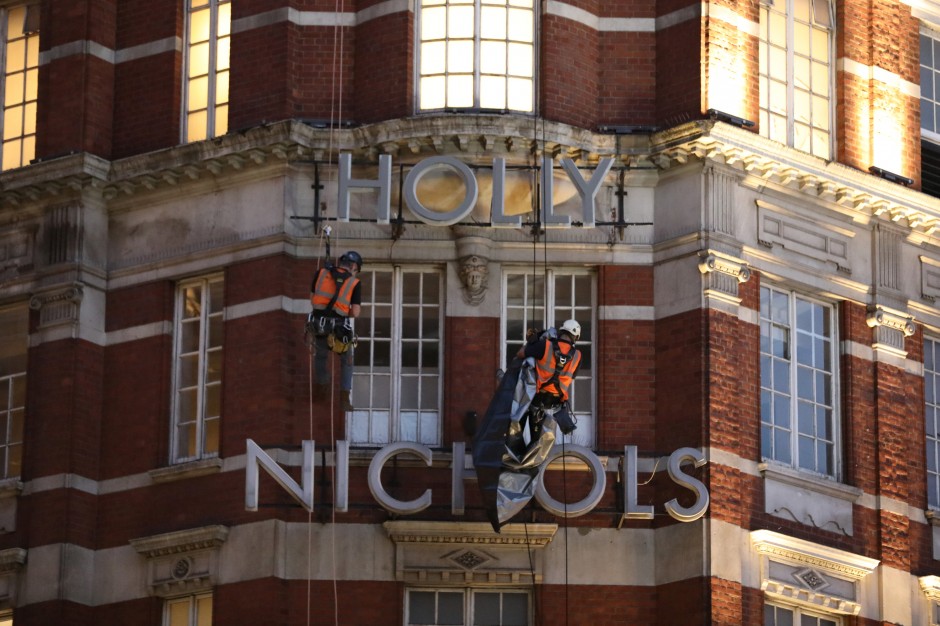 #6 Huawei are trolling Apple as new iPhones go on sale
As crowds camped outside the Apple store in Singapore eager to get their hands on the newest edition of the iPhone – rival tech brand Huawei was on hand to make sure their needs were catered to. Apple's iPhone may packed with many fabulous features, but lengthy battery life isn't one of them.
With this in mind, Huawei decided to hand out free power banks to customers along with a little sign that said: "Here's a power bank, you'll need it."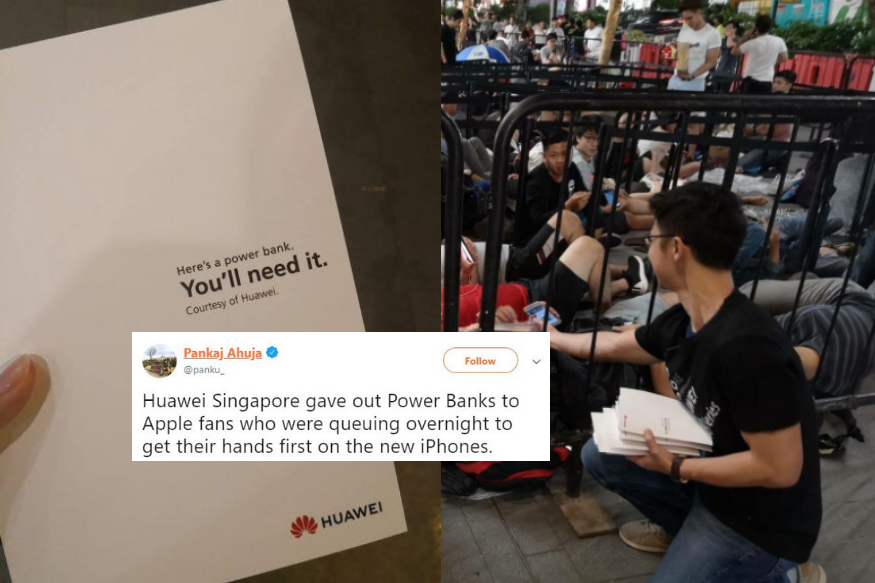 #7 adidas convert Chicken Shop into a Glitch Takeaway
Adidas shut down a chicken shop in Hackney to celebrate the launch of their new Glitch boots.
Fans queued up at 'Glitch' takeaway to get their hands on the new boots which were served out of specially designed chicken box style packaging.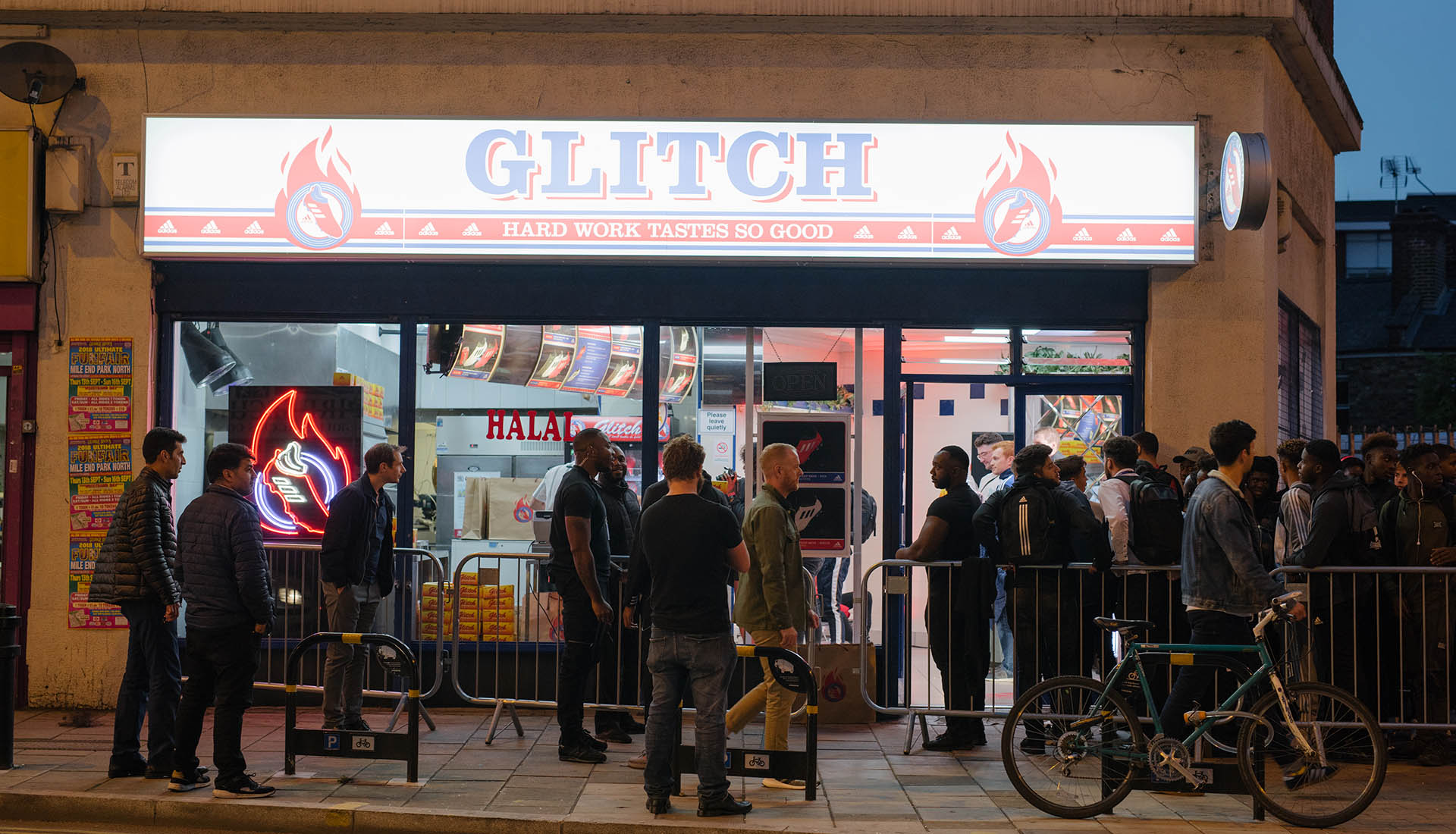 #8 Church stages screening of The Exorcist to raise money for restoration
This campaign takes immersive cinema experience and creative fundraising to a dark next level.
Horror masterpiece The Exorcist is to be screened in church in Strasbourg as part of the annual Film Festival.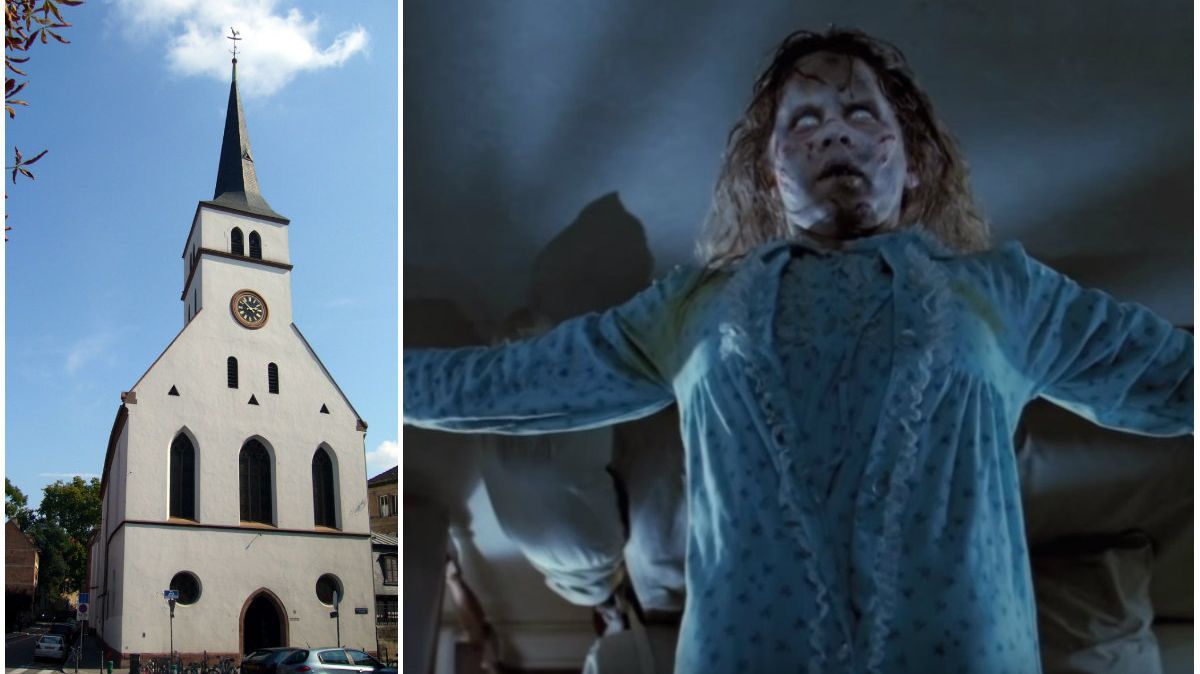 #9 Freddie for Take-Off! British Airways baggage handlers pay tribute to Freddie Mercury
To celebrate the rock legend's birthday on September 5th and the upcoming release of Bohemian Rhapsody, Heathrow and British Airways 'escaped from reality' to pay tribute to Freddie Mercury.
#10 KFC will pay you $11,000 to name your baby after Colonel Sanders
To mark the Colonel's 128th birthday KFC just launched a bizarre contest targeting expectant parents.
If they're willing to name their child after KFC founder Harland Sanders — they could win $11,000.
#11 Diesel's latest fashion collab is with a kebab shop
Taking a swipe at at the state of ludicrous collaborations in the fashion industry, Diesel Berlin have signed a brand partnership deal with a kebab shop.
#12 Swedish sports brand opens shop where you can swap drugs for gym kit.
Swedish sports fashion brand, Björn Borg have opened a pop-up store in Amsterdam where you can swap drugs for workout gear.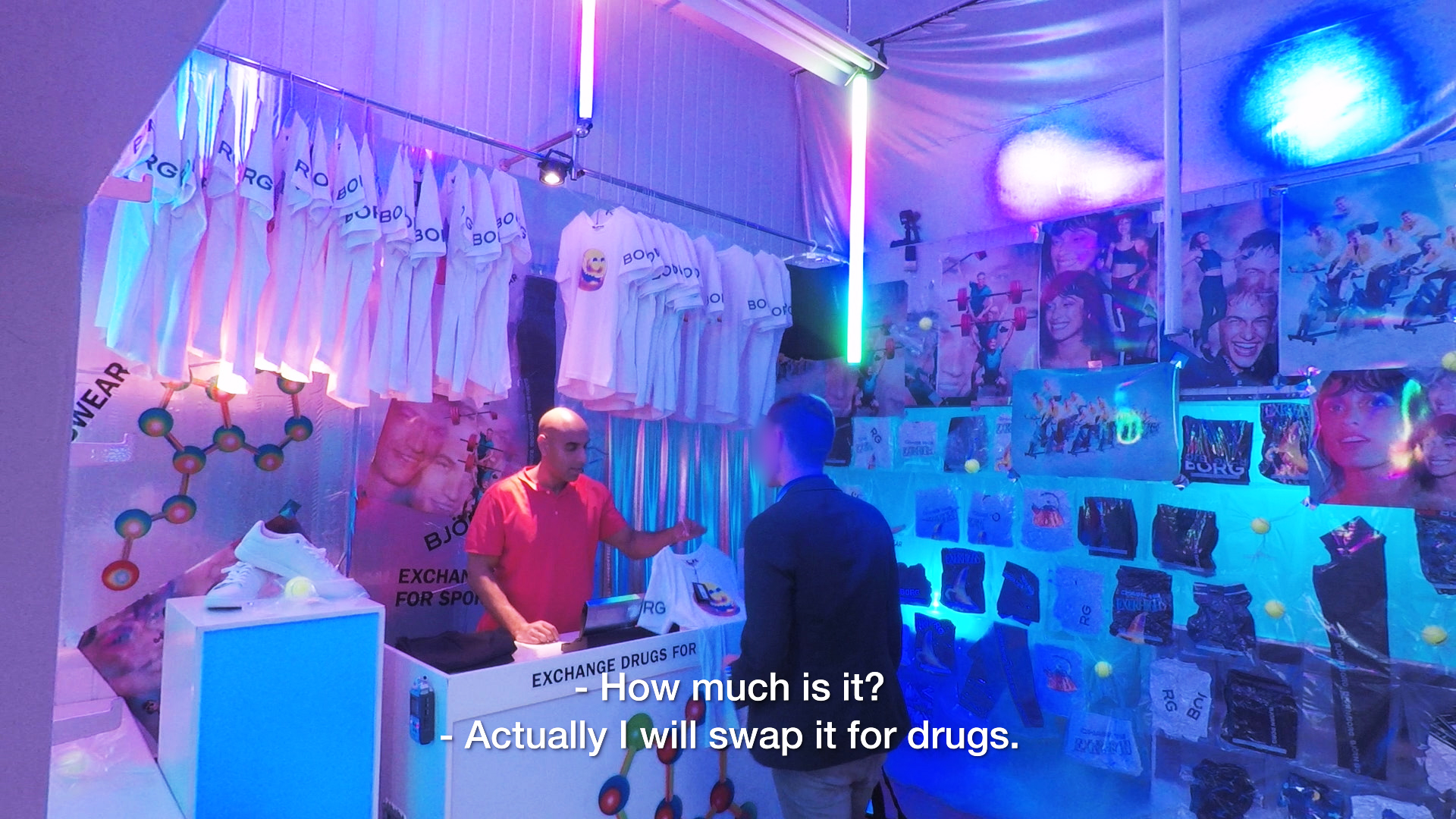 #13 Bus crashes into Italian lake to promote Spider Man videogame
Sony Interactive Entertainment have crashed a bus into a lake in Milan's City centre.
No it's not some reckless driving incident – it's all the name of promoting the latest Spider Man video game.
#14 TUI Sensatori launch an umbrella designed to beat the post-holiday blues
TUI Sensatori have designed a high-tech umbrella named the 'Holi-Brolly' to help Britons adjust back to the cool and wet British climate after their sunny summer breaks.
#15 Chill out with KFC on Mindfulness Day
When it comes to mindfulness, there's nothing like the sounds of nature to help you unwind. Until now.
KFC is promoting the sound and sight of sizzling fried chicken on Mindfulness Day.
#16 New York Public Library makes literature more accessible to the masses with Instagram
People are spending less time engrossed in literature because of social media – but New York Public Library has a solution.
The institution has launched an innovative new program called Insta Novels – which involves publishing novels via on their Instagram Stories feed.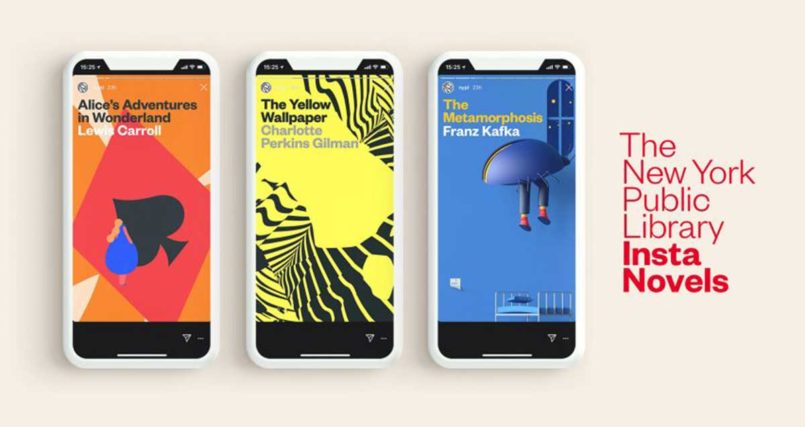 #17 Desperados hire the world's deepest pool to host the first ever underwater rave
Tequila beer brand Desperados have taken their 'Release you inner Tequila' campaign to new depths by holding an underwater party in a 42m deep pool, the first party of its kind
#18 A fluorescent red lion roars poetry in London's Trafalgar Square
A fifth lion has joined the pride beneath Nelson's column in an activation by Google Arts & Culture for London Design Festival.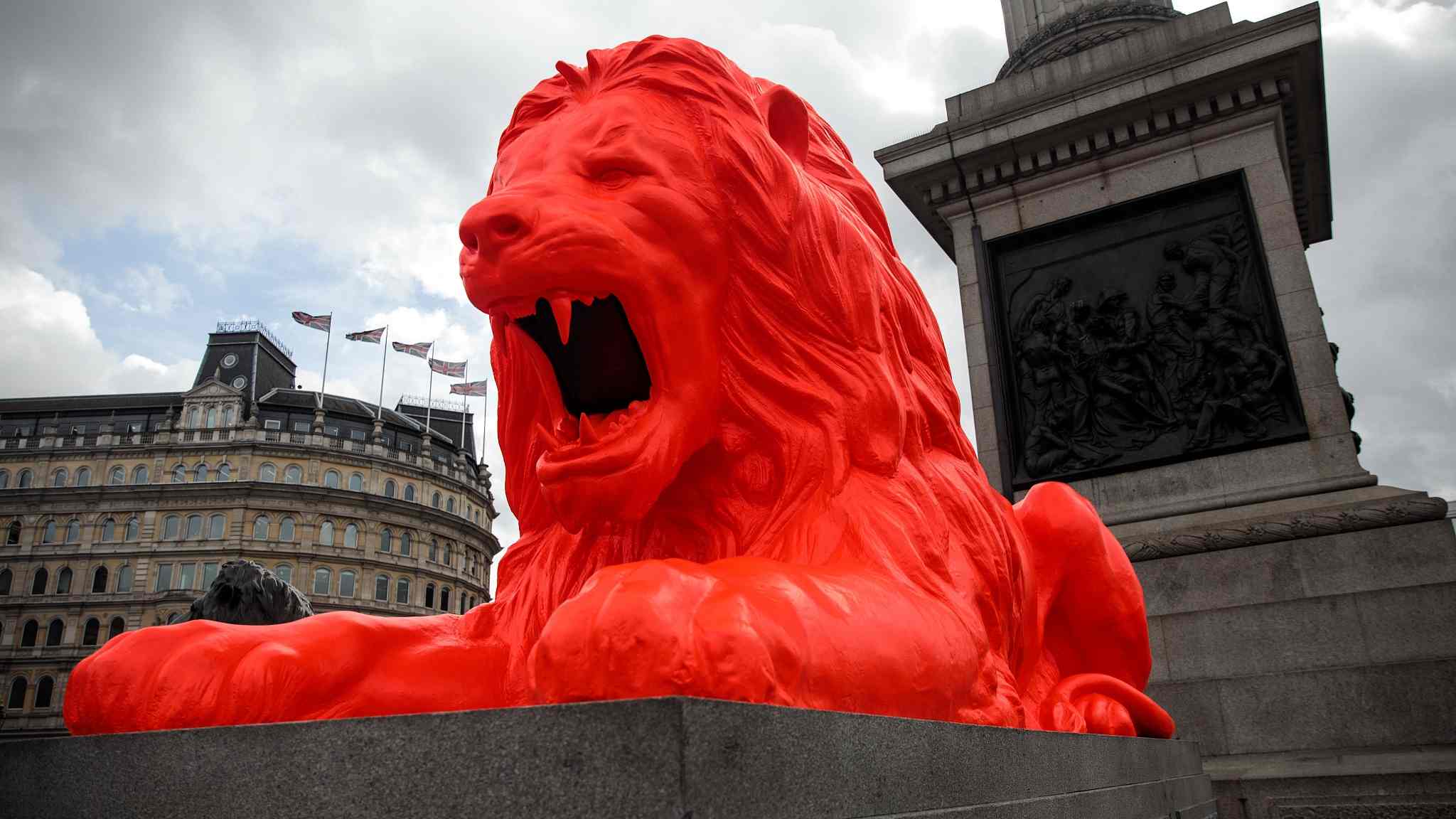 #19 Diesel launch 'Hate Couture' line to tackle online hate
Diesel's latest campaign acknowledges the hate that people receive on social media.
The 'Hate Couture' line is designed to push the message, "the more hate you wear the less you care".
#20 Russians promised 'free pizza for life' in exchange for a permanent Domino's logo tattoo
Domino's Pizza Russia launched a competition that sounded too good for any fan to pass up.
The promise was 'Free pizza for life' for anyone who got a permanent tattoo of the pizza chain's logo on a visible spot of their bodies.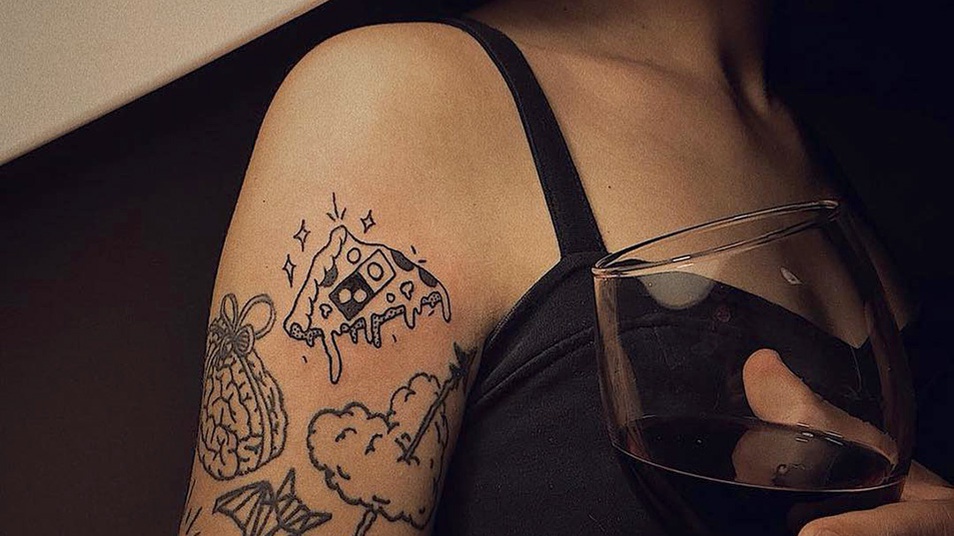 Need more inspiration check out these> August, July, June, May
Seen anything good – please send us your tips – or blog for us.

Subscribe to get our monthly campaign round-up in your inbox.

Follow us on Linked In to get daily inspiration in your feed.