Colin Kaepernick is the face of Nike's new Just Do It campaign
By Sam Corry on Tuesday, September 4, 2018
Nike's creative department aren't making adverts, they are starting conversations.
The brand has made NFL athlete Colin Kapernick the face the 30th anniversary 'Just Do It' campaign. Kaepernick was the first NFL player to kneel during the national anthem as a protest against racism and police brutality in America.
The former 49ers quarterback posted a black-and-white close-up of himself on Instagram and Twitter on Monday featuring the Nike logo and "Just do it" slogan along with the quote, 'Believe in something. Even if it means sacrificing everything.'
Believe in something, even if it means sacrificing everything. #JustDoIt pic.twitter.com/SRWkMIDdaO

— Colin Kaepernick (@Kaepernick7) September 3, 2018
Gino Fisanotti, Nike's Vice President of brand for North America said: "We believe Colin is one of the most inspirational athletes of this generation, who has leveraged the power of sport to help move the world forward".
This new ad campaign hasn't been designed to just be stuck up on billboards or digital displays. It's been engineered specifically to cut through the news cycle and deliver earned media.
The creative director, the copywriter and graphic designer have all conspired not to create a passive piece of marketing, but instead to devise a campaign that cuts through the noise and starts a conversation.
Storytelling is an art form and one that Nike has perfected using its brand ambassadors to reaffirm one of the world's most memorable and powerful brand slogans of the last 30 years, which reminds us all that we should get up and Just Do It.
The brand's creative work is not just about creating movement on the sports field, but also culturally.
Yes, some Trump supporters out there are burning their Nike trainers in protest, but all they are really doing is adding fuel to the fire.
The overall campaign also features other brand athletes including Odell Beckham Jr., Serena Williams, LeBron James, Seattle Seahawks linebacker Shaquem Griffin and skateboarder Lacey Baker.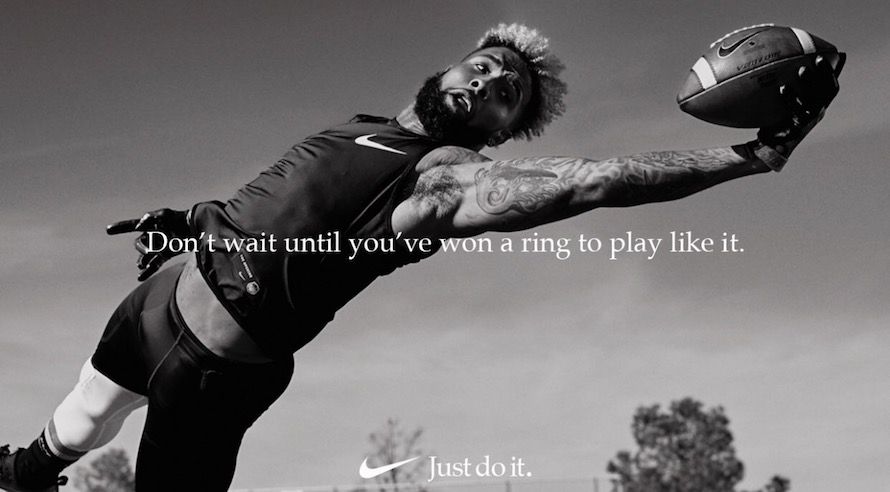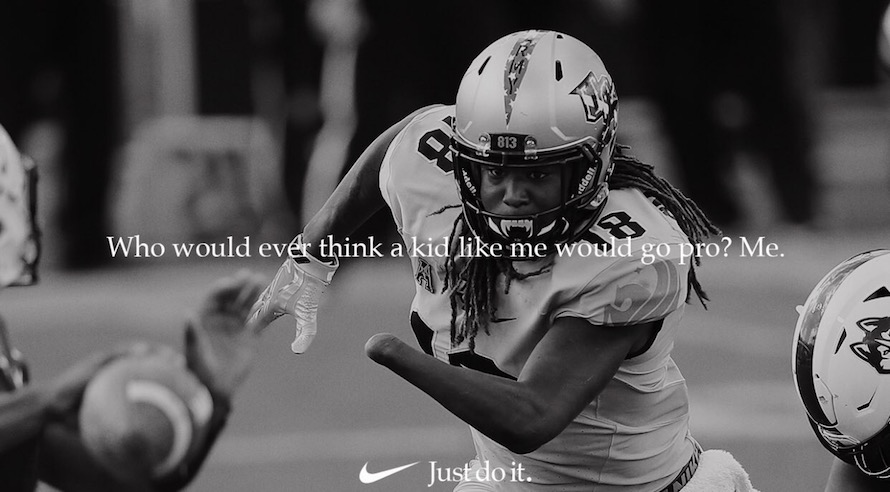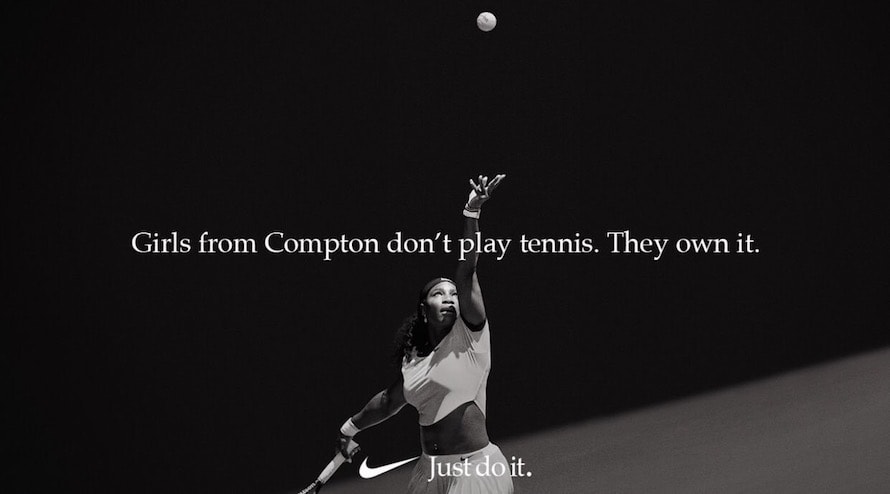 Nike also unveiled the new campaign last week with a film featuring Serena Williams titled 'Voice of Belief', which is a stunning piece of creative in its own right: