Dirt-activated story book encourages kids to play outside
By James Herring on Wednesday, August 8, 2018
In a bid to get kids outside playing and away from technology, washing powder brand Omo (or 'Persil' to UK readers) has created a "dirt-activated" story book
The pages of the 'Tale of Spots and Stripes"  only come to life when smeared with dirt, thanks to special ink formula.
The initiative is part of a long-term campaign called "Dirt is Good" – encouraging children move away from the screens of smartphones or tablets and go out to play.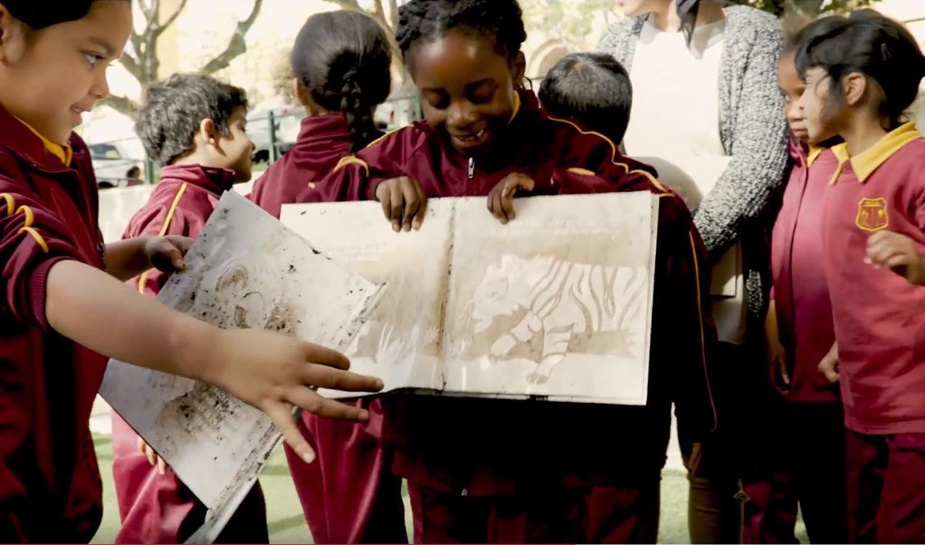 The book is a fable about unity, in which a leopard cub and a tiger cub roll around in the mud and then look the same.
Persil are  is distributing copies of the book to various South African schools.