Adidas reward team spirit with new interactive billboard
By Staff on Thursday, August 2, 2018
Adidas India's new interactive billboard has got people buzzing.
The OOH campaign requires team effort to pull the rope and move the "O" into the "GOAL" – which then releases a free football for the group to play with.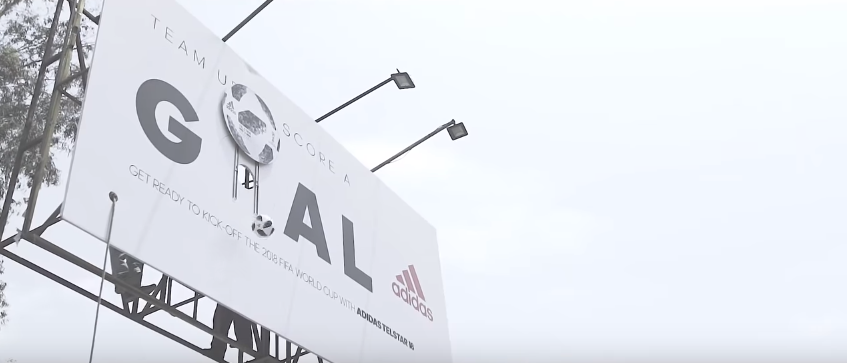 The campaign is based around the rationale that the world goes into hibernation when football isn't on our screens, but this new experiential billboard gets the whole community involved in the sport and brings people together in their shared passion.
Sean Van Wyk, senior marketing director, Adidas India, said: "The love for football is growing massively in India with each passing year and we wanted to kick-start the celebration of the World Cup in an impactful way. The idea of this innovative billboard was to celebrate and reward the spirit of coming together as a team."
Aditya Goel, assistant vice president, Posterscope (North), said: "This idea is an amalgamation of emotions like joy, happiness, team work and hunger; the ingredients needed for a team to win."
The campaign was amplified through digital media and has attracted over 3 million views.
by @caitlin_marsh