WaterAid produce ecofriendly showering Spotify playlist for UK heatwave
By Staff on Tuesday, July 10, 2018
With the summer heatwave reaching highs of 33 degrees there has been an increase in demand for water, putting strain on our most essential resource. In order to curb water use, WaterAid and Y&R have partnered up to tackle the issue in an unsuspecting, innovative way: a Spotify playlist.
Water companies encourage showers of 4mins or less, any longer is extremely wasteful, especially in this weather.To ensure that Brits abide to this, the playlist consists of 40 songs, each exactly four minutes in length, so that Shower- goers can regulate their own water use.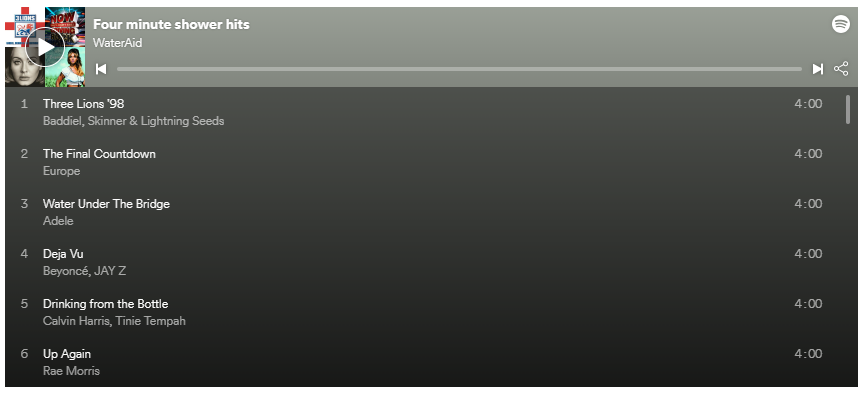 The list consists of an eclectic range of genres, songs include 'Material Girl' by Madonna, 'All Along the Watchtower' by The Jimi Hendrix Experience along with (of course) the song of the moment – 'Three Lions' by Baddiel, Skinner & Lightening Seeds.
By @J_robinson2013