Protestors secure permission to fly Trump Baby blimp over London
By Staff on Sunday, July 8, 2018
Protestors have had plans approved to fly a giant inflatable depicting Donald Trump as a baby over London during the US president's visit.
Campaigners raised £18,000 for the helium-filled 20ft high figure, which they said reflects Mr Trump's character as an "angry baby with a fragile ego and tiny hands".
London mayor Sadiq Khan bowed to a petition of 10,000 signatures to allow the balloon to fly over central London on July 13.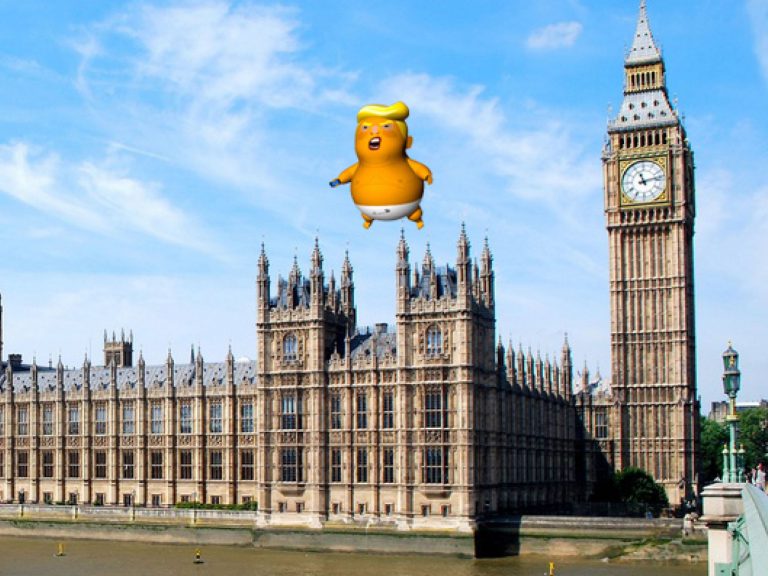 According to Sky – strict rules are in place for the flight from Westminster, with the balloon being tethered to the ground and restricted from floating higher than 30m (98ft).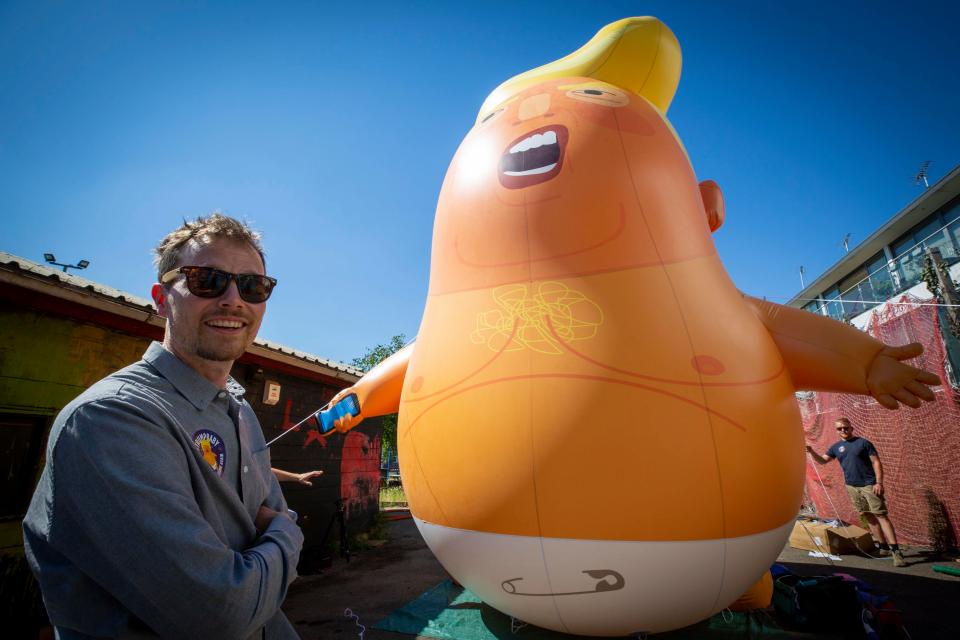 Mr Khan's city operations team gave them permission to use Parliament Square Garden as a grounding point for the blimp.
Leo Murray, who is behind the crowdfunded idea, said: "Mr Trump really seems to hate it when people make fun of him. So when he visits the UK on Friday, we want to make sure he knows that all of Britain is looking down on him and laughing at him."
"That's why a group of us have chipped in and raised enough money to have a six-metre high blimp made by a professional inflatables company, to be flown in the skies over Parliament Square during Trump's visit."
Leo Murray is the grandson of late Labour politician Anthony Greenwood and once scaled the roof of the House of Commons to protest against the expansion of Heathrow, the Daily Mail reports.
Writing in Metro Murray said "To really get through to Trump, you have to get down on his level and talk to him in a language he understands: personal insults. That's why my friends and I have made a six-metre-high, orange, inflatable baby with tiny hands and a malevolent, constipated expression on his face, which we intend to fly over Parliament during the president's visit on July 13th."
A statement on behalf of the London mayor said he "supports the right to peaceful protest and understands that this can take many different forms".