Corona unveil ocean plastic billboard installation for #worldoceansday
By James Herring on Friday, June 8, 2018
Loving this creative outdoor campaign by Corona for World Oceans Day which was unveiled in London today.
A sign next to the installation reads 'This wave of waste contains the average amount of marine plastic pollution found on every two miles of beach in the UK'
pic via @GD_PR
The campaign is an alliance between Parley (an organisation centered on fighting marine pollution), together with Corona (global) to bring change to the beverage industry and protect 100 islands by 2020, starting in six key regions – Mexico, Maldives, Australia, Chile, Italy, and Dominican Republic.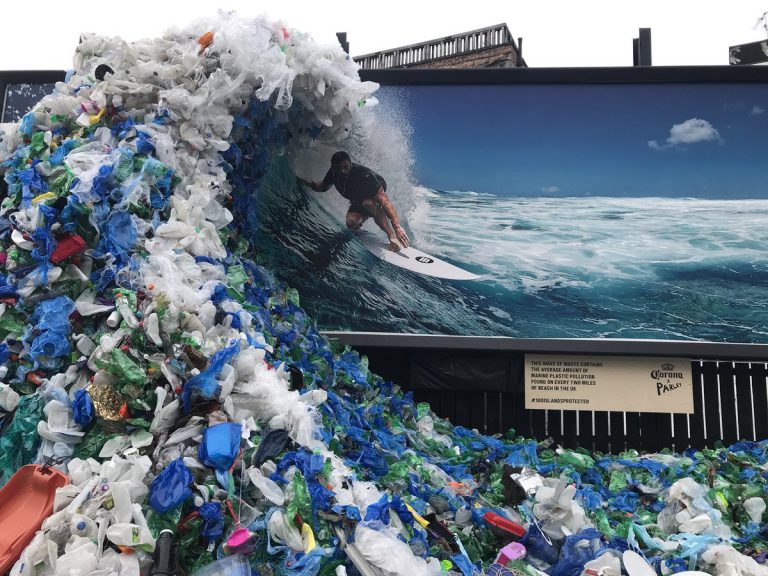 via @AphexTweets
It's getting lots of social love from passers-by.
Big ❤ for this from @corona x @parleyxxx – amazing installation in #London to highlight the plight of our oceans ??? pic.twitter.com/2TDooseFze

— Sebastian Bell (@sjmbell) June 7, 2018
American Express have also partnered with Parley, for an eco-friendly initiative that will aim to not only reduce its use of plastic, but raise awareness among its cardholders.
Under the collaboration the company will release a credit card constructed mainly of recovered plastic found in the ocean.