Assault rifle-sharing station causes a media stir in Chicago
By James Herring on Saturday, May 12, 2018
A bike-sharing station, but with assault rifles?
This new street installation in Chicago holds a rack of 10 replica AR-15 rifles.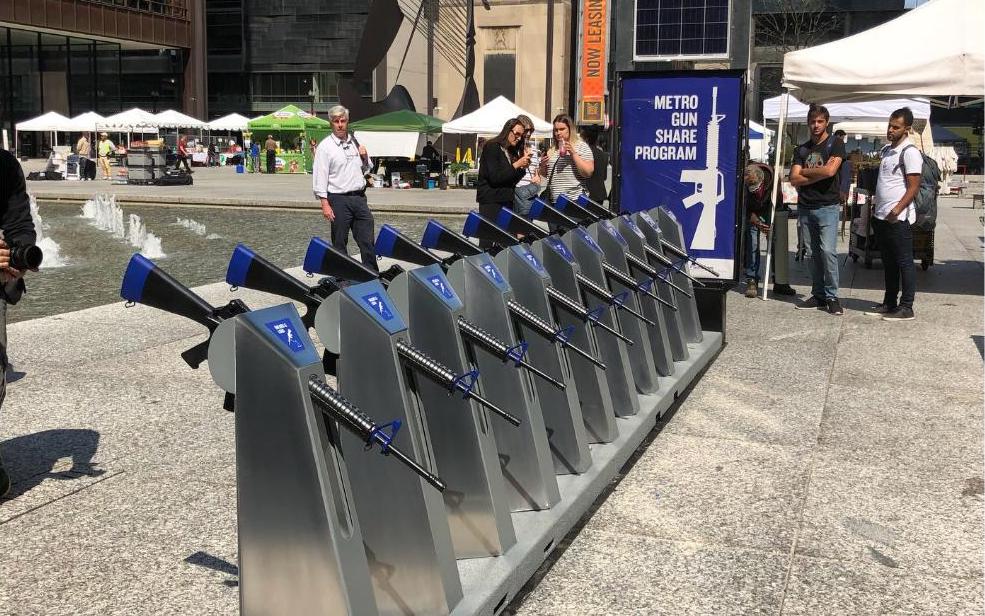 Designed to resemble familiar bike sharing stations in major cities, the installation brings to life the ease with which a person may obtain a weapon.
The protest art piece came about as a partnership between Chicago-based advertising agency The Escape Pod and gun safety organisation the Brady Center.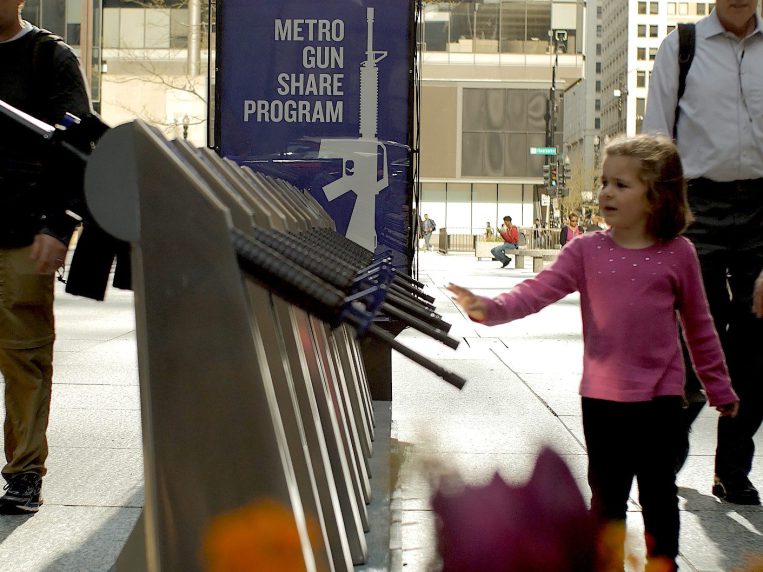 "Our hope is to raise awareness of this important issue. We're hoping the Chicago community can take advantage of this … and learn how simple it is for a civilian to obtain a weapon of war," said Max Samis, Brady Center press secretary.
Visitors to the exhibit  can make a donation to the Center and learn more about the campaign's gun safety efforts.
[via: Chicago Sun Times +  CNN]