Top 10 campaigns of the month (March 2018)
By Staff on Saturday, April 14, 2018
Here's our round up of the most popular/shared stories on the site during the past month.
10. The best job in the world (for Lego fans)
Thousands of hopefuls applied for a £27,000 job where you get to play with Lego all day.
News reports revealed that more than 5,000 applicants submitted CVs for the post of master model builder at a new Legoland Discovery Centre.
[more about it here]
9. Virgin Trains respond to 26-30 railcard selling out with #AvoCard
Virgin Train's reactive campaign revolved around Millennial's supposed favourite foodstuff – the avocado.
For one week only customers aged 26-30 were encouraged to simply bring along an avocado when buying a ticket on Virgin trains to claim the same discount the railcard offers.
[more about it here]
8. Laithwaite's Wine and Pantone create an "English Sparkling" shade
Such is the meteoric rise of English Sparkling Wine in recent years that you can now have it on your walls.
Laithwaite's Wine and the experts at Pantone have collaborated on the creation of an official shade of colour for English bubbles, celebrating its growing status in the industry and taking the battle of the fizzes into the design and interior world.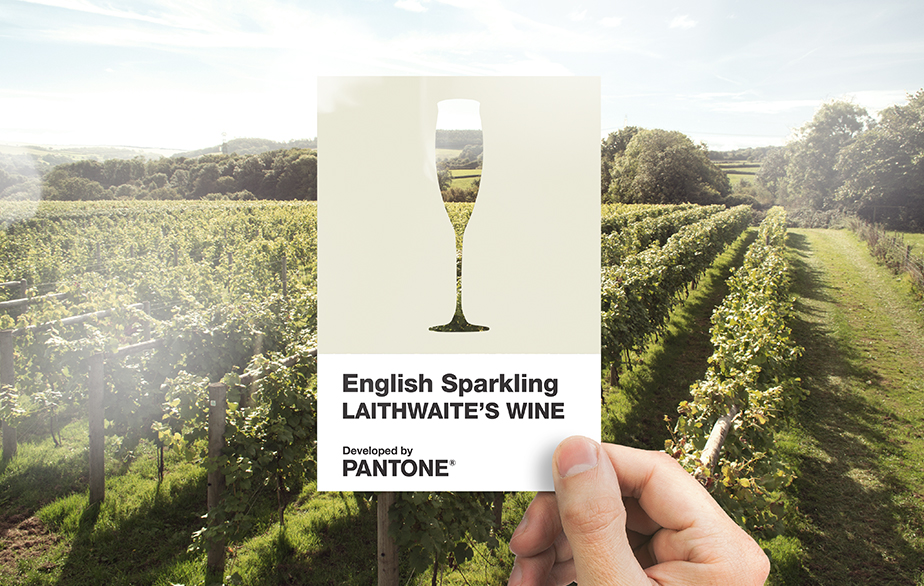 [more about it here]
7. The Hulk stops the traffic in Blackpool
The Hulk stops traffic in Blackpool as he arrives with a bang in a 'ground-breaking' stunt by Madame Tussauds.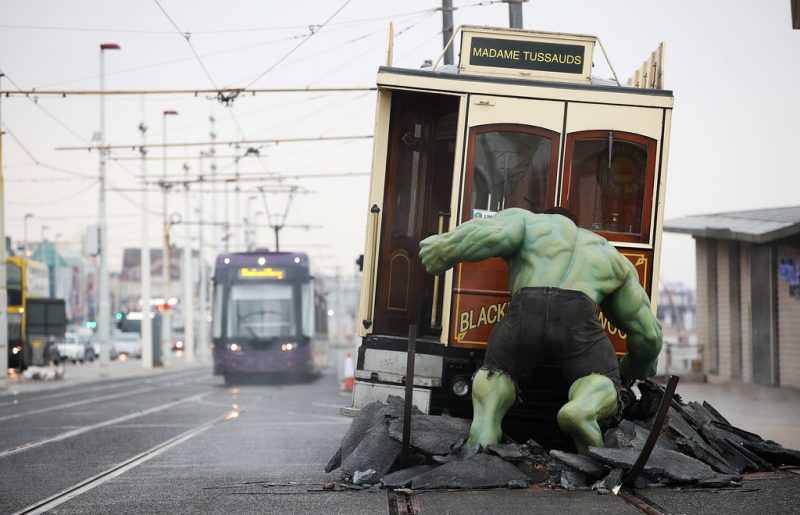 [more about it here]
6. Lindsay Lohan is the new face of Lawyer.com
Former child star Lindsay Lohan was announced as the unlikely spokesperson for the free legal resource website, Lawyer.com.
[more about it here]
5. HBO recreates Sweetwater for an immersive Westworld experience 
HBO made the dreams of Westworld fans come true at SXSW.
The company built a replica of the show's Wild West Sweetwater town in order to promote the second series of the hit science fiction drama.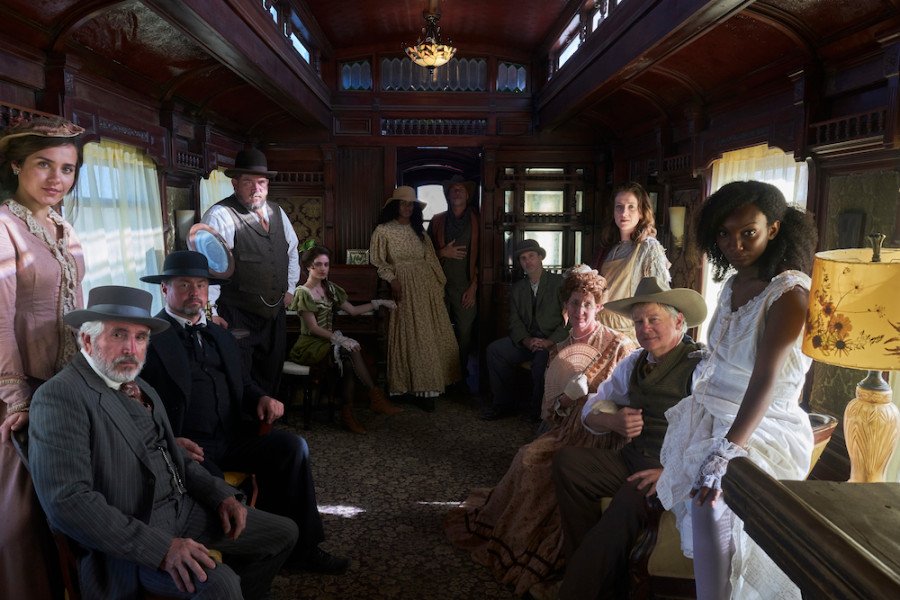 [more about it here]
4. Global landmarks turn green for St Patrick's Day
290 global landmarks went green generating a burst of publicity worth an estimated €10 million to Irish tourism.
From Rome to Rio and from London to Las Vegas, a host of buildings and sites around the world are turning a shade of green to celebrate the country's national day.
[more about it here]
3. Yorkshire Tea unveil 'the greatest beverage in the history of the universe'
Yorkshire Tea's latest inspired PR stunt/genius product innovation set Twitter alight.
Ladies and Gentleman – you can now enjoy tea and biscuits without even having to open a packet of digestives – because the company launched a new brew which tastes exactly like… tea and biscuits.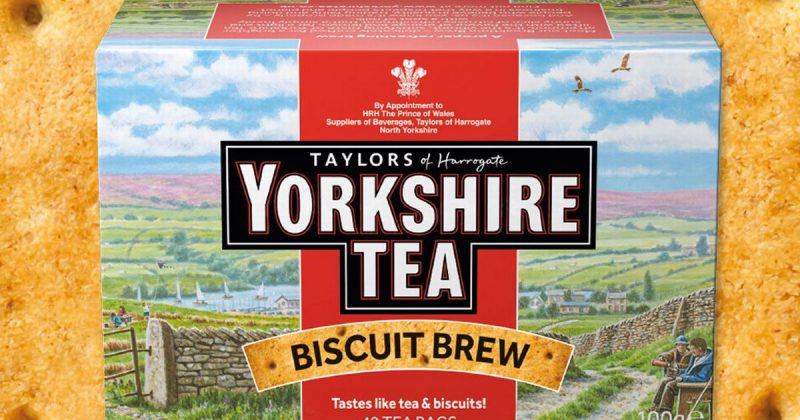 [more about it here]
2. CALM's Suicide Sculptures
Suicide prevention charity CALM (Campaign Against Living Miserably), sparked discussion with eighty-four sculptures of men with hoods covering their faces on top of the ITV South Bank Studios to raise awareness of male suicide.
The campaign created by Adam & Eve/DDB was supported by ITV show This Morning with three days of programming dedicated to male suicide. PR execution by W Communications.
[more about it here]
1. Beano vs. Jacob Rees-Mogg
Kids entertainment brand The Beano entered the world of politics issuing Jacob Rees-Mogg with a 'cease and desist letter' firmly requesting that he stops impersonating Dennis and Gnasher's nemesis Walter Brown – and landing coverage pretty much everywhere.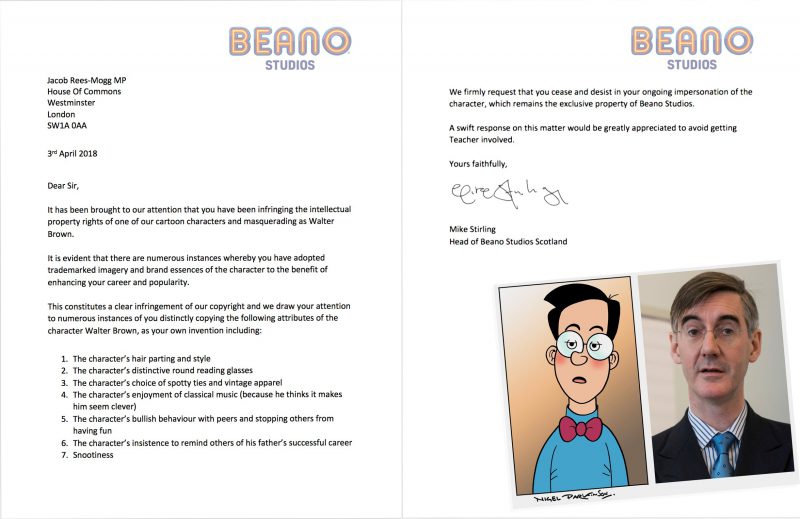 [more about it here]
Previously: Top 10 campaigns of the month: February 2018
If you'd like to blog for the PR Examples please do get in touch.