Selfridges offer potato peeling lessons to shoppers
By Lydia Bryant on Monday, April 10, 2017
So Selfridges has created this campaign called 'A Home For All', which is themed around a series of domestic rituals that we all take for granted but actually gives us a sense of 'self' – I know what you're thinking and I'm thinking the same.
'A Home For All', which will be running until the 9th June, is located on the lower ground floor of Selfridges on Oxford Street, where Homemakers Susy Webb and Bee Farrell, lead members of the public through workshops like preserve and sourdough making.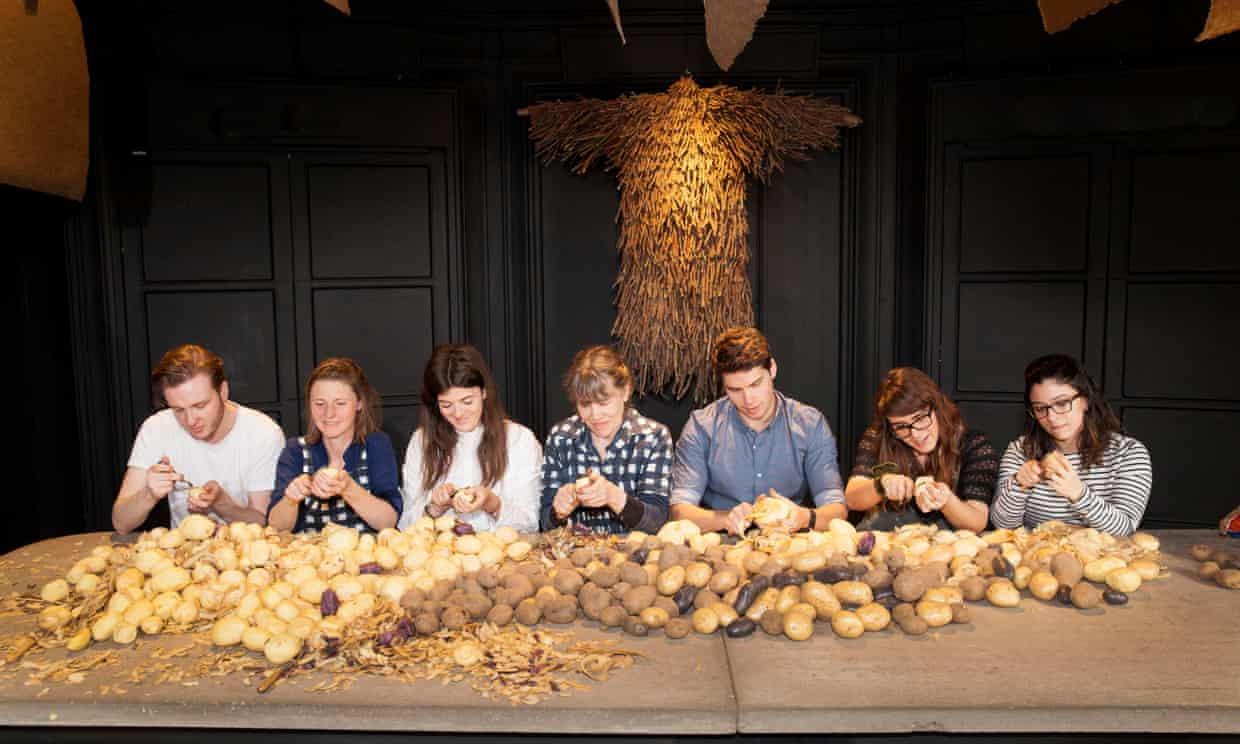 (Photograph: Alicia Canter for the Guardian)
This particular workshop is offering shoppers the chance to peel potatoes – I kid you not.
Apparently it aims to help stressed out shoppers unwind, and how best to peel spuds with a peeler or a traditional knife, minimizing the amount of potato you hack off.
Naturally a luxury business like Selfridges offering such a mundane class has picked up coverage in The Guardian, The Metro and The London Evening Standard, so no matter how 'fluffy' the campaign it is, it's done it's job!