Top 10 PR and marketing stunts and campaigns of November 2016
By Rich Leigh on Tuesday, December 6, 2016
So… IT'S NEARLY CHRISTMAS.
As we go into a busy couple of years as an industry, where we're all battling for the same eyeballs and wallets, here is the penultimate round-up of the year. The final one will be the fourth annual round-up.
I hope you have a lovely week and month in the meantime and hey, let's agree to try not to allow social media and the news and The Other Side(s) (whichever side you're on) be quite so responsible for our happiness. 'Tis the season and all that. If in doubt, watch Love Actually. Does it for me.
*Prepares for accusations of mansplaining and/or isms*.
Here, in reverse order (and based solely on the number of unique views each post received), are the top ten PR and marketing campaigns throughout November 2016:
10. 5,000 fish frozen into skating rink's ice in 'soulless' PR stunt
Fish, crabs and other shellfish were embedded in an ice rink at an Japanese amusement park as part of a special winter attraction… BUT, as one might expect based on the WTF photos above, it didn't go down as they'd hoped.
It's picked up a load of attention but the park's had to close the rink while they remove the fish.
9. Tommee Tippee make 500 cups to help an autistic boy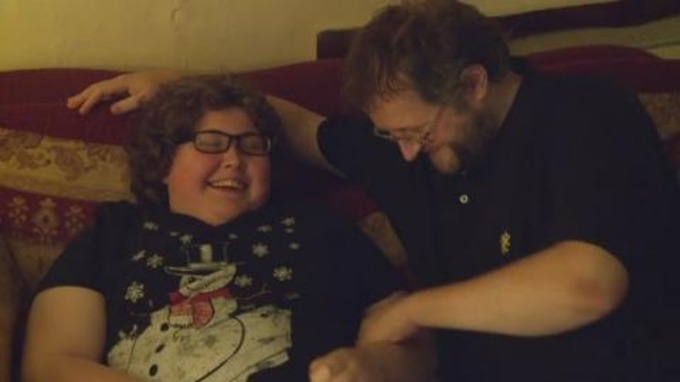 Autistic teenager Ben Carter has been drinking from the same Tommee Tippee cup since he was 2 years old – but after recently losing it, his dad launched a public appeal for the cup, now no longer manufactured.
The company itself tracked down the original mould at a factory in China and has said they'll make 500 of the cups for Ben.
8. Anyone for Chateau Peckham? Laithwaite's creates UK wine map of 2100 – by MHP's Mark Perkins
Britain could become self-sufficient in the likes of Chardonnay, Sauvignon Blanc and 'even the hard to cultivate Malbec grape' in a few generations, according to this research-backed campaign from Laithwaites Wine.
7. McVities create wedding cake to save couple's day – by Callum Gable
With just a few weeks to go until their wedding day, a couple still had no wedding cake.
In the second example of a brand going out of its way for members of the public, McVities offered to construct a huge wedding cake made up of almost 1,000 Jaffa Cakes after seeing a post by the pair voicing their love for its cakes.
6. Digital artists bring historical paintings to life – by Callum Gable
Digital artists have re-imagined some of the world's most iconic paintings, to reflect on what paintings would have looked like if the artist had camera technology at their disposal when the paintings were created
5. Pizza Express create Trump and Hillary pizzas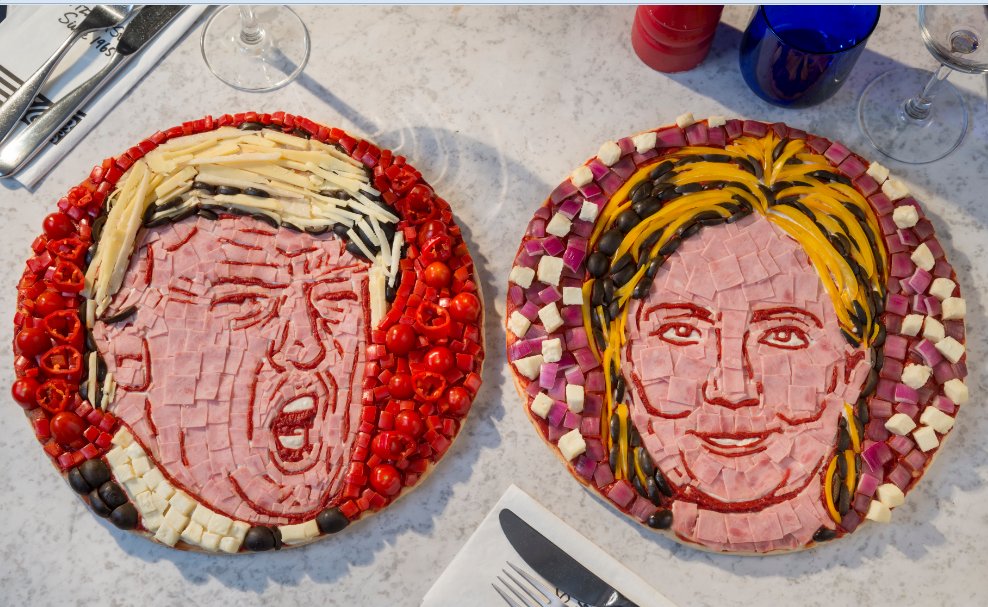 US election-related food art stunt that does what it says on the pizza.
4. Brands jump on #BusterTheBoxer bandwagon – post by Angharad Welsh
https://www.youtube.com/watch?v=-5zqNhCoeTI
A few brands spoofed the new 'Buster the Boxer' John Lewis advert – here are a few efforts, from Paddy Power, MyVoucherCodes, the Poke and Aldi.
3. World's first 'Hangover Bar' opened in Amsterdam
The world's first 'hangover bar' has been opened in Amsterdam, offering a relaxed space for hungover people.
The space includes  comfy bed nestled amidst potted plants, their favourite movie(s), hydration, Innocent drinks, hangover food (through a tie-up with Foodora) and – and this is my favourite – 'fresh oxygen'.
2. PETA tricks Londoners into drinking 'dog's milk' in new stunt
Good prank video from everybody's favourite cardigan wearers.
1. Innocent Drinks launch handmade tweets campaign – post by Lydia Bryant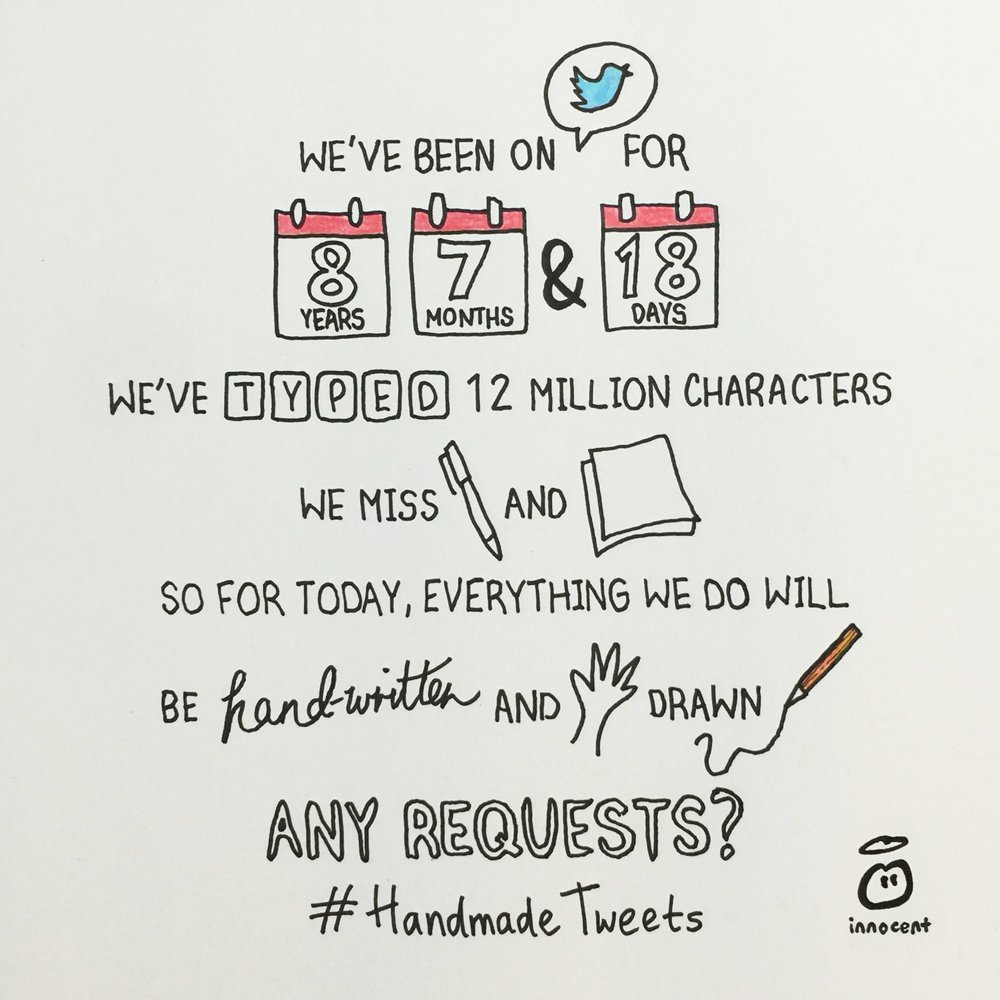 Imagine Jim'll Paint It, but cutesier.
That's what Innocent did this month, inviting people to request hand-drawn tweet responses. Lydia's included a few good ones in the post, have a gander.
---
As always:
If you'd like to write for the site – please do sign up to do so by clicking right here and filling in the short form.
If you've seen or are working on any great stunts or campaigns, please email me – rich [at] prexamples dot com (or tweet @PRexamples or @RichLeighPR)
Subscribe to our monthly newsletter, highlighting the best PR stunts and campaigns
---
Thanks for reading