Giant Stay Puft Marshmallow Man spotted at Waterloo Station in Ghostbusters PR stunt
By Rich Leigh on Monday, July 11, 2016
To promote the release of Sony Pictures' Ghostbusters remake, a giant Stay Puft Marshmallow Man can be seen breaking out of the ground at Waterloo Station, London.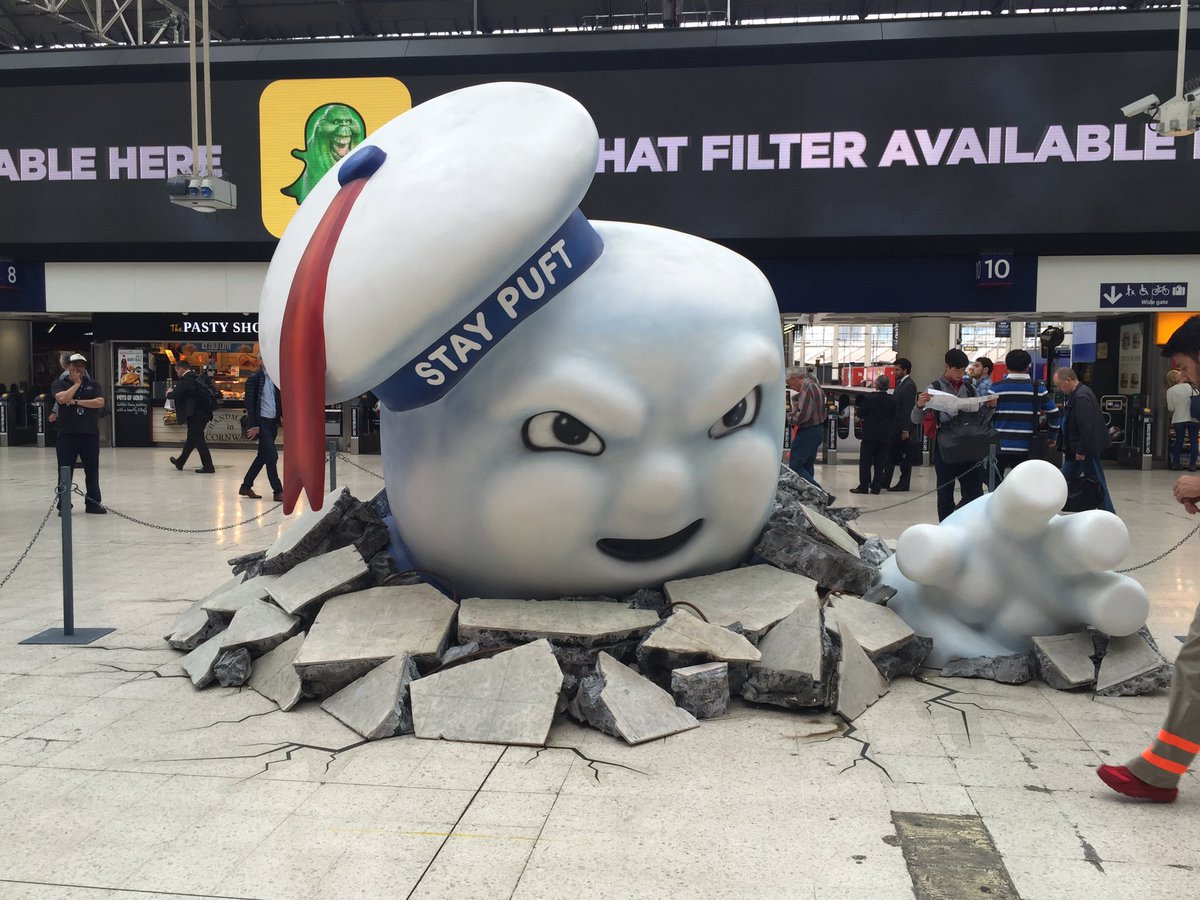 In addition, 8m tall 'slime' posts can be spotted on cameras around the station:
The @Ghostbusters takeover of @LondonWaterloo is amazing! #GhostbustersWaterloo pic.twitter.com/SNHT3pDotL

— WayneDavid (@WayneDavid81) 11 July 2016
There's also a pop-up retail unit, built to look like a New York Subway entrance, being run by renowned science fiction, fantasy and cult entertainment retailer Forbidden Planet. Visitors will be able to buy limited edition ODEON tickets and merchandise between 11 – 24th July.
Business cards will be given out encouraging commuters to call the GHOSTBUSTERS headquarters on 0800 2229 911 and hear a message from team.  The number is also displayed on phone boxes across the UK.
A great looking stunt and, judging by the number of people sharing images on social media, one that'll really help a film many seem to have written off, oddly, before even watching it.
Read more: JCDecaux press release
Credits: The campaign concept was created, managed and executed by JCDecaux. The creative was handled by Feref and media handled by MGOMD and Talon.