Top 10 PR and marketing stunts and campaigns of May 2016
By Rich Leigh on Friday, June 3, 2016
Here, in reverse order (and based solely on the number of unique views each post received), are the top ten PR and marketing campaigns throughout May 2016:
---
10. 'Big Stig' returns in Top Gear stunt outside BBC
They call him #BigStig pic.twitter.com/Qy8zTwSPLb

— Top Gear (@BBC_TopGear) May 17, 2016
To promote the new series of Top Gear (which started at the end of May) the BBC unveiled a giant Stig (Top Gear's mysterious helmeted star driver) outside Broadcasting House. Super simple and given they had the 30ft tall figure knocking around anyway, why not?
 9. Lyst launches controversial 'canine collection' & receives huge backlash
Fashion e-commerce site Lyst weirdly (and beyond the notion that dogs are fashion accessories, for reasons that can surely only amount to 'for links') built a page dedicated to selling 33 different dog breeds, from French Bulldogs to Dalmatians.
Ultimately we'll all forget about this anyway, but a stunt that got people talking for all the wrong reasons.
8. Aldi open up futuristic wine pop up in London – post by Rich Leigh & Co's Lydia Bryant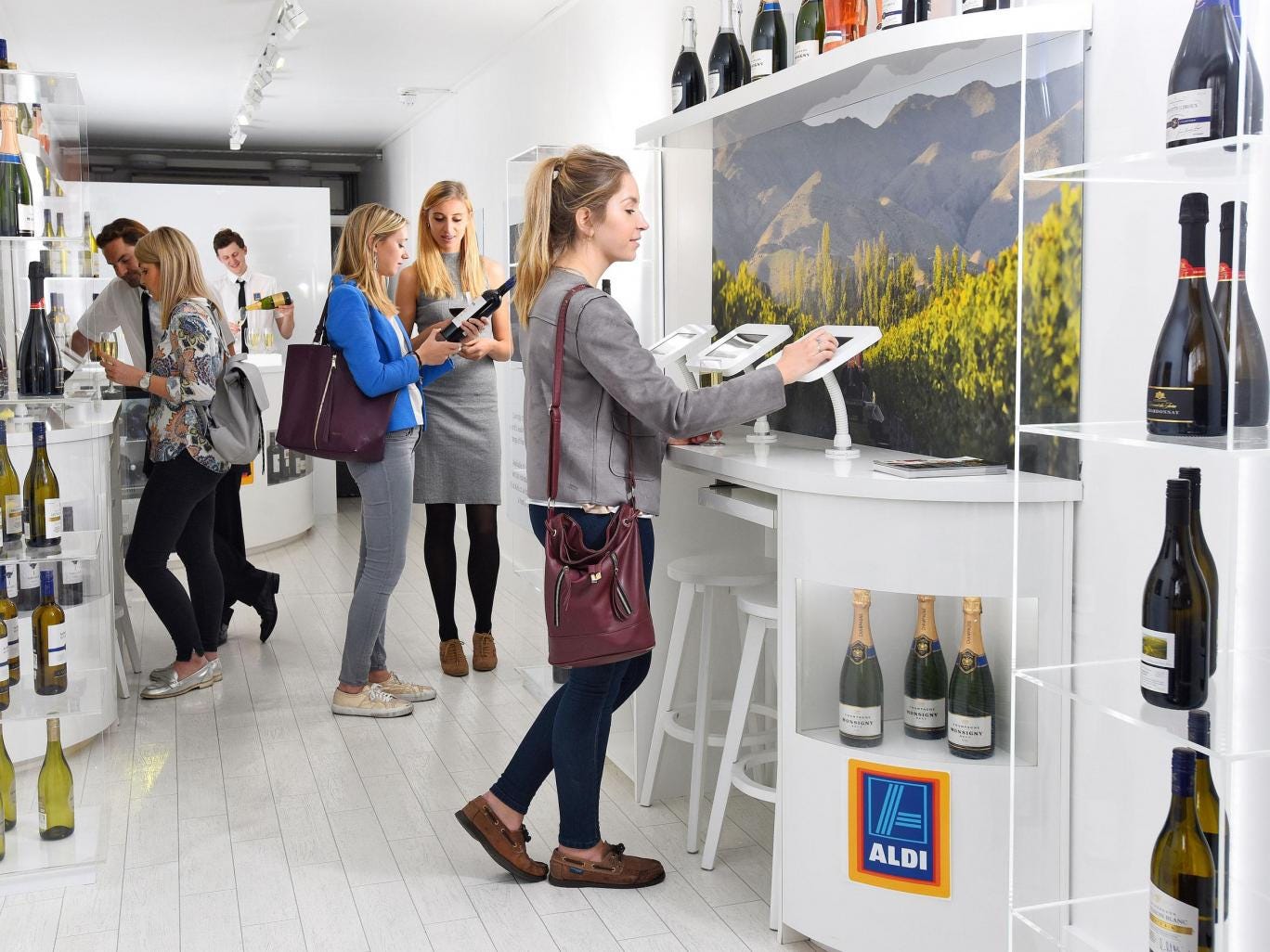 Aldi created a wine pop up in Shoreditch's Boxpark, London to promote the launch of the supermarket giant's e-commerce site, as part of London Wine Week. Located in Shoreditch's Boxpark, the pop up stayed for a couple of days, during which customers could try before buying.
7. Passengers given flight discount each time a baby cried in JetBlue Mother's Day stunt
Babies cry on flights. It's stressful for parents and, well, it's a bit annoying, isn't it?
Well, in a nice stunt to piggyback Mother's Day in the US, airline JetBlue decided to reward passengers on a flight from JFK to Long Beach whenever a baby cried, offering a 25 percent discount to passengers each time a baby cried – meaning if four babies cried, all passengers would get a free return ticket for their next JetBlue flight.
6. PornHub launches BangFit – 'the fitness system gyms don't want you to know about'
This appears to have done far better as a campaign than I would have imagined it would, but then, what do I or indeed any of us know?
In one of those 'hey, take a look at this product design we're never going to actually create' additions, the 'BangFit Band' will be available soon. Uh-huh.
5. Krispy Kreme 'leaks' internal memo to announce new Nutella filled doughnut – post by Georgia Murray
Clever (if retro) way to announce the new flavour.
4. Kiwi kids quote Trump in video campaign for… online electricity retailer
Reading back, I was kind of down on this campaign. It *is* tenuous, but would you just look at those wigs?
3. KFC is taking 'finger licking good' to the next level – post by Becca Bateson
Oddness abounds as KFC's catchphrase was taken all-too literally.
Creating products semi-related to your brand is always a nice PR option, especially if there's money to be made and data to be grabbed without it being damaging. Go forth and replicate.
2. Giant hamster spotted scurrying around a London park in Kwik Fit PR stunt
You'll almost definitely have seen this stunt.
The well-worn PR route of highlighting weird and wonderful things left behind/complained about has been taken one step further by Kwik Fit, which instead decided to supersize a hamster the garage chain claims was left in a car, because why wouldn't you?
1. Domestic violence awareness campaign makes grave point using YouTube's 360° feature
A very creative and thought-provoking way to utilise YouTube's much-hyped 360° feature. You'll want to watch this a couple of times.
---
As always:
If you'd like to write for the site – please do sign up to do so by clicking right here and filling in the short form.
If you've seen or are working on any great stunts or campaigns, please email me – rich [at] prexamples dot com (or tweet @PRexamples or @RichLeighPR)
Subscribe to our monthly newsletter, highlighting the best PR stunts and campaigns
---
Thanks for reading