Top 10 PR and marketing stunts and campaigns of April 2016
By Rich Leigh on Tuesday, May 3, 2016
Here, in reverse order (and based solely on the number of unique views each post received), are the top ten PR and marketing campaigns throughout April 2016:
10. Tropicana giving away free orange juice in digital billboard campaign
In a bid to promote its new smaller-sized range, drink brand Tropicana unveiled a 5m-tall digital billboard at Westfield, London, dispensing free orange juice in a 2015/2016 go-to campaign.
9. This is what happens when a bank takes over your local pub
https://www.youtube.com/watch?v=_U2MZGNaCkA
In an attempt to highlight the importance of good customer service – in a sector renowned for its bad service – bank Tandem created a prank video showing poor service in a real-life pub setting.
The stunt hinges on the brand's message that 'everyone can have a better, happier life with money'.
8. Online home selling marketplace creates 'Game of Homes'
In a campaign slightly different to most featured on this site, Settled.co.uk, an online marketplace for homeowners, created an infographic based on the hit TV show, Game of Thrones, estimating how much each key property in the show would cost, alongside what the £ equivalent would be.
7. Thrill-seeking Fan sleeps suspended 20m above ground
To promote its first store opening in Sydney, performance clothing brand Icebreaker went on the hunt for its 'wildest fan' on social media to take part in an adventurous promotional activity – eventually settling on paying an abseiler $2000 to sleep for one night in a hanging tent suspended 20 metres above a busy Sydney mall.
6. China's 'leftover women' ask for freedom to marry for love in beauty campaign
To shine a spotlight on Chinese women being labelled as a 'Sheng Nu' – translated it means 'leftover woman', international skincare brand SK-II released a short four minute film called 'Marriage Market Takeover'. The campaign aims to highlight that everyone should have the freedom to marry for love and not because of familial or societal pressure.
5. Airbnb's newest unique bedroom revealed
Airbnb (which now churns PR stories out at a terrifying rate) created an Olympic-themed bedroom, overlooking the gymnastic floor ahead of the Rio Olympics which, scarily; considering how recently 2012 feels, is happening this summer.
The room comes complete with a range of apparatus associated with gymnastics including rubber floors, a hanging rope ladder and lamp rings.
4. Aston Martin £1 Million car flies 300 feet over London – post by Becca Bateson
Ahead of the 2016 FIA World Endurance Championship in April, Aston Martin airlifted a £1 Million 2016 V8 Vantage GTE Challenger over 300 feet into the sky by crane onto the 31st floor of a Canary Wharf skyscraper. Beyond being pretty visually exciting and for coverage, I'm not quite sure why, either.
3. Anti-Ageing Gin Targets Older Demographic – post by Bottle PR's Nina Sawetz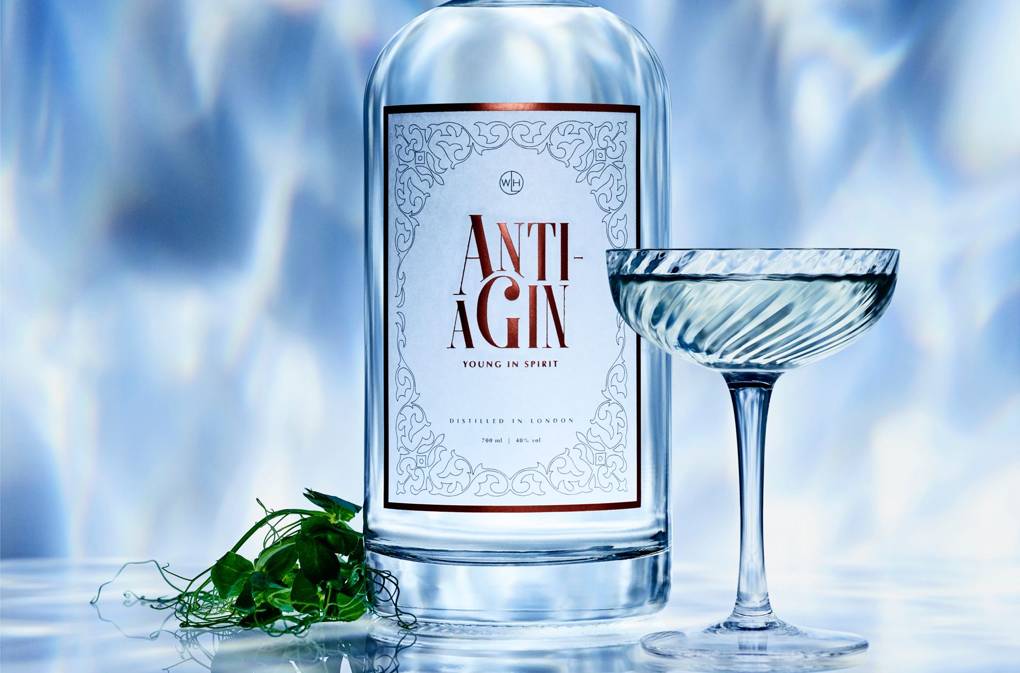 Warner Leisure Hotels found a way to tap into the over-50s market with the launch of their anti-ageing gin, named 'Anti-aGin'. By teaming up with Bompass & Parr, Anti-aGin was crafted with edible collagen and a mix of anti-oxidant botanicals.
Despite the obvious scientific improbability of it working (JUST BE OK WITH GETTING OLD, GODDAMMIT), the campaign flew, attracting coverage the world over on account of two click-enticing subjects being masterfully merged.
2. Derren Brown unleashes demon in prank to promote Ghost Train VR attraction
Having already sent creepy Victorian dolls out among members of the public to promote his virtual reality ride at Thorpe Park, illusionist Derren Brown unleashed a 'demon-type creature' – one of a number of characters in the experience's 10-15 minute story line, apparently in a bid to 'test reaction to it'.
The video above shows the creature terrorising the theme park's staff, reactions thankfully captured on hidden cameras (usual cynicism as to legit nature of prank reactions applies but STILL).
1. Giant Monopoly Board lands in Trafalgar Square – by Rich Leigh & Company's Lydia Bryant
To celebrate the London Games Festival, a 15m² Monopoly board installation, called 'Monopoly at the Square', turned up in Trafalgar Square during the first weekend in April.
In a clever tie-in, members of the public were invited to complete a round of the board to learn more about key figures and dates in the gaming industry.
---
As always:
If you'd like to write for the site – please do sign up to do so by clicking right here and filling in the short form.
If you've seen or are working on any great stunts or campaigns, please email me – rich [at] prexamples dot com (or tweet @PRexamples or @RichLeighPR)
Subscribe to our monthly newsletter, highlighting the best PR stunts and campaigns
---
Thanks for reading