Hitman campaign creates a mess in the bathroom
By Hannah Kelly-Price on Thursday, March 10, 2016
Celebrating the upcoming launch of the new Hitman game, the marketing team at Square Enix decided to promote it by taking the buzz back to the bathroom.
Their methodology consisted of fake blood seemingly spilling from underneath a set of London toilet cubicles.
I'm giving them brownie points for their light-hearted approach, however it seems that their fun intentions were taken slightly out of context last week when Twitter user @graceblaise (Social media manager for @TotalWar) took these photos of the promotion: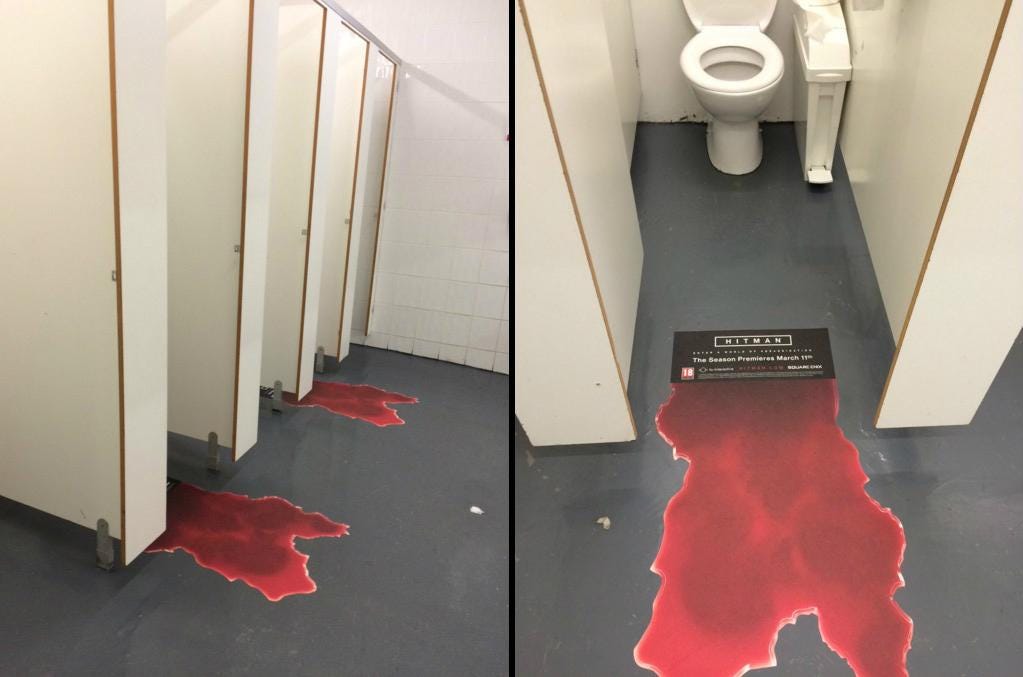 The next day she "returned to the scene of the crime" to find the ads still oozing out from under the doors.
The action-adventure video game will be released tomorrow (11th March).
Read more: Independent