Kids overjoyed as they meet Santa – in a Kwik Fit waiting room!
By Rich Leigh on Tuesday, November 17, 2015
A trip to the local Kwik Fit in Whetstone, North London seems hardly the place for a festive treat – but that's exactly what ten kids got when seemingly dragged along by parents.
To promote its free winter safety check-ups, the children bumped into a man that looks an awful lot like Santa Claus, sat waiting for his sleigh to be serviced.
I'm none-too-sure about 'Merry Kwikmas' at the end of the campaign video (sitting at 350k views since its release yesterday), but I love the idea, the set-up and – being a dad of two myself – the look of actual joy on the kids' faces as Santa recalls their names and hands them gifts from his sleigh. The secret camera footage was filmed over the course of two days, apparently.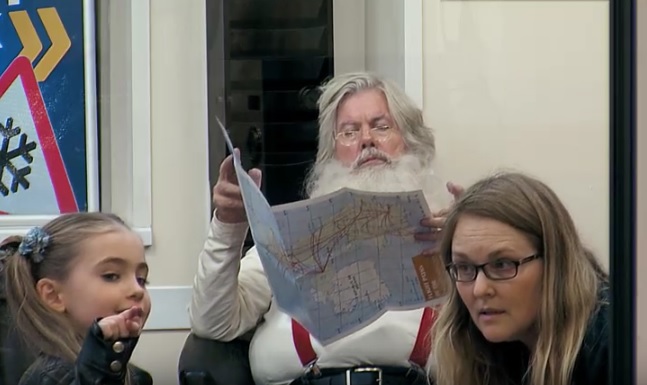 In the first year the John Lewis ad hasn't done it for me, I think this is my favourite effort so far.
Involved agency: Taylor Herring