'Scariest vending machine in London' gives passers-by Hallowe'en trick and treat
By Rich Leigh on Tuesday, October 27, 2015
Gourmet gummy sweet brand Candy Kittens unveiled a 'Dead Good' Halloween vending machine in Shoreditch, London this week.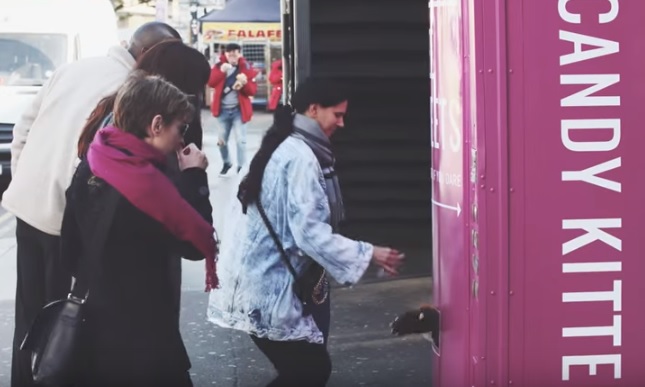 Offering passers-by free sweets, there was a trick in-store – in the shape of a ghostly hand grabbing at those trying to scoop up their free treats.
The video set my encyclopedic PR stunt brain (and honestly, I don't say this with an ounce of self-congratulation – it's like having an affliction, or the crappest super power known to man) whirring – when I recalled this from Kellogg's in 2013 to launch its 'Malloween' and 'Totally Shocklately' Rice Krispie Squares.
Essentially, the exact same stunt – but still, no such thing as an original idea and all that.
The Candy Kittens Dead Good vending Machine will be at Boxpark,Shoreditch, on the 29th of October and Topshop Oxford Street, on the 30th and 31st of October.
Involved agency: Frank PR