Moonpig get green fingers in London's One New Change.
By Lydia Bryant on Monday, October 5, 2015
To promote its flower delivery service, Moonpig created a garden installation at London's One New Change on the 2nd October, showcasing their range of bouquets.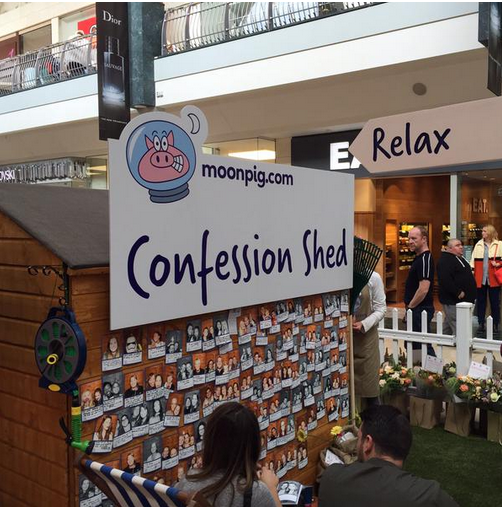 Now, that alone would be a fairly dull promo event, unless you just love flowers, but the greeting card brand went that step further and created a 'confession shed' – nicely in keeping with the garden theme.
The confession sheds purpose was to encourage visitors to 'confess' who they should thank, apologise or say I love you to. Those who entered the shed were entered into a draw to receive a free floral delivery, had their photo taken (photo-booth style), which was then pinned on the outside. Moonpig 'gardeners' were also handing out free flowers during the day.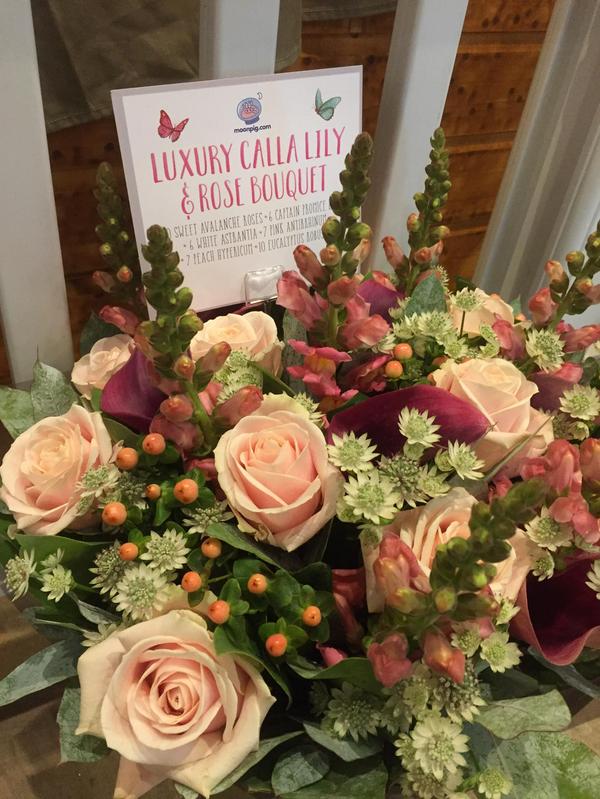 The installation then travelled to Bluewater shopping centre in Kent to finish off the weekend. House of Experience agency organised and delivered the successful Moonpig garden, which received positive engagement on Twitter with the hashtag #MoonpigMoments.
Armelle Guillet, Moonpig's customer experience director, said: "We were really excited by the proposal put together by House of Experience and knew it could be a really engaging experience for Moonpig customers new and existing.
"We wanted to explore the power of experiential and are confident that the Moonpig Flower Garden will increase brand and product awareness whilst surprising and delighting the public in central London and Kent, with the overarching aim to promote our beautiful and ever-increasing flower range."
(Sourced from eventmagazine.co.uk)