Nākd bare all on an edible billboard
By Lydia Bryant on Thursday, September 10, 2015
Nākd, Natural Balance Food's wholefood snack food brand, created a giant edible advert in the heart of London's Shepherd's Bush Westfield shopping centre on Tuesday 7th September, showcasing its diverse product range.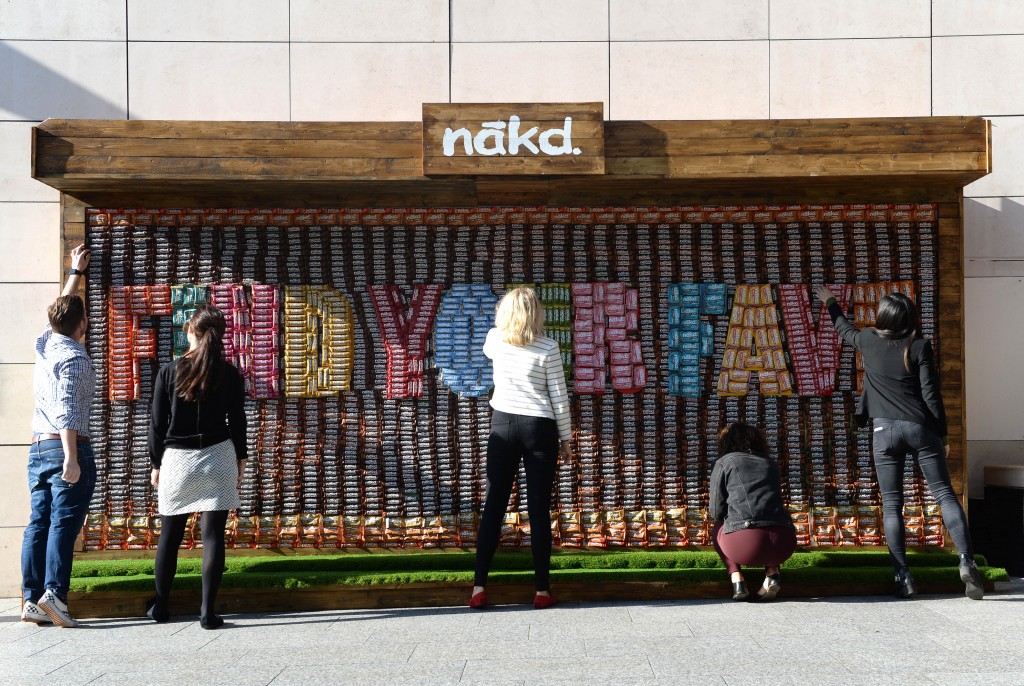 The public can sample parts of the billboard for free and explore the breadth of flavours on display. The campaign successfully appeals to the Nākd target audience, who are time-poor, health conscience consumers.
The 5mx2m edible billboard was erected at the very popular Westfield Shepherd's Bush Eat Street site and will be re-stocked at the end of each day until the completion of the 'Find Your Fave' campaign. Not only does the campaign target current Nākd consumers, but also exposes the brand to new ones, who may not have tried the snack food before.
The integrated campaign reaches online platforms too – timelapse video footage of the billboard being created will roll out across twitter, Facebook and Instagram, alongside the hashtag #FindYourFave, which will be promoted across Facebook, twitter and Instagram during the week.
It's a great, engaging campaign to build Nākd's brand awareness, because let's be honest no one turns down free food.
The campaign was created by Nākd's retained media agency independent shop Total Media, creative agency YOLK Creative London, experiential agency psLIVE, and social media agency MEC.