'Where's Wally?' campaign asks families to hunt for 100 Wallys hidden around the UK
By Rich Leigh on Tuesday, July 21, 2015
In a summer partnership between Virgin Trains and Where's Wally (Waldo for US readers), a nationwide 'Where's Wally? Hunt' to encourage families to get out and about this summer, with a luxury weekend break in London up for grabs for whoever finds the most.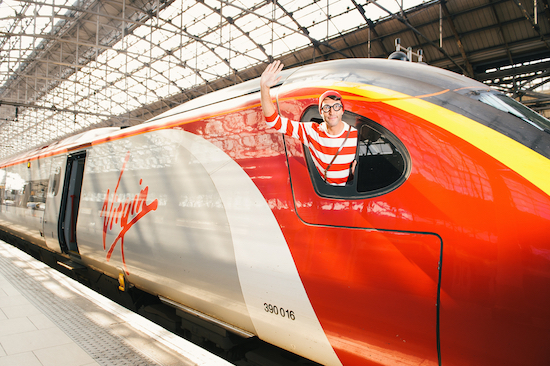 One hundred Wally replicas were dispatched yesterday (Monday, July 20) ready for the challenge to begin today.
According to the press release, Wally can be found 'in the form of size cut-outs and smaller transfers blending into real crowds, cityscapes, train stations and trains along the West Coast Main Line – in Birmingham, Carlisle, Crewe, Edinburgh, Glasgow, Liverpool, Manchester, Preston, Rugby and Stoke on Trent'.
The hunt runs for six weeks throughout the UK school holidays. Virgin Trains will be releasing a series of clues via its social media channels:
Can you find the Wallys on our network to #WIN your family a weekend away? T&C's http://t.co/tHeBBzIPAr #FoundWally pic.twitter.com/DntfY4G1FH

— Virgin Trains (@VirginTrains) July 21, 2015
To enter, people are being asked to take a picture of themselves with a Wally as proof. Once they've found as many as they can, they can tweet the total number of Wallys they've found to @VirginTrains using the hashtag #FoundWally or enter via the Facebook page by August 31:
#foundwally in Stoke! I hope these men don't think I'm photographing their PIN numbers) @VirginTrains pic.twitter.com/ZPwawMqaqC

— Annie Jean Crooks (@Anniejean128) July 21, 2015
Read more: Virgin Trains site
Involved agency: Hope and Glory PR