Bulmers opens bar that, incredibly, looks like a black and white movie scene
By Rich Leigh on Thursday, July 16, 2015
Here's a visually striking campaign from cider brand Bulmers.
As part of its 'LiveColourful' campaign, a black and white bar was opened, with all the colour drained out except for customers and the Bulmers-stocked bar.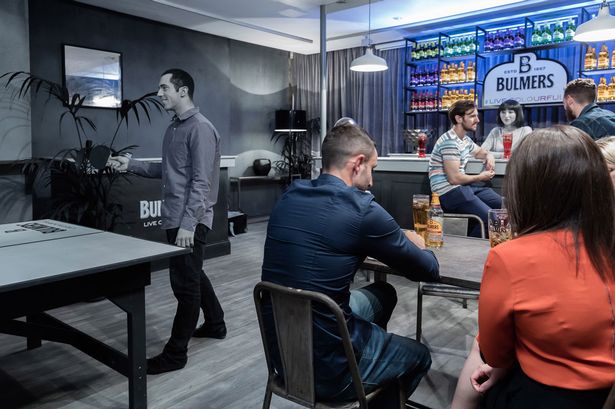 The walls, furniture, lighting, pictures, ping pong table, board games, bar food and staff were all drained of colour, making it look like a black and white movie. Apparently, the venue took four months to create, with staff members sitting in the makeup chair for an hour and a half each to achieve the look.
Bar staff were even given contact lenses to ensure eye colour fitted into the grey scale theme and the women wore black bob wigs while the men's hair was coloured using black hair spray and paint.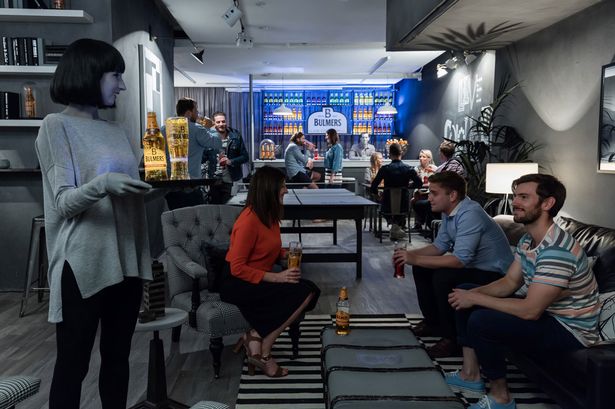 The team behind the design includes film set designers, make up artists and practical effects wizards whose collective CV includes films like Gladiator and Avengers and TV series Game of Thrones.
The LiveColourful bar, in Shoreditch, London, was open for 3 days last week to mark the addition of the Bulmers Zesty Blood Orange flavoured cider.
It's being touted as a world-first on the Mirror – which is far from a world-first PR description of a campaign!
Involved agency: Cow PR