Kleenex and Madame Tussaud's mop up as Zayn departs
By Mark Perkins on Tuesday, April 7, 2015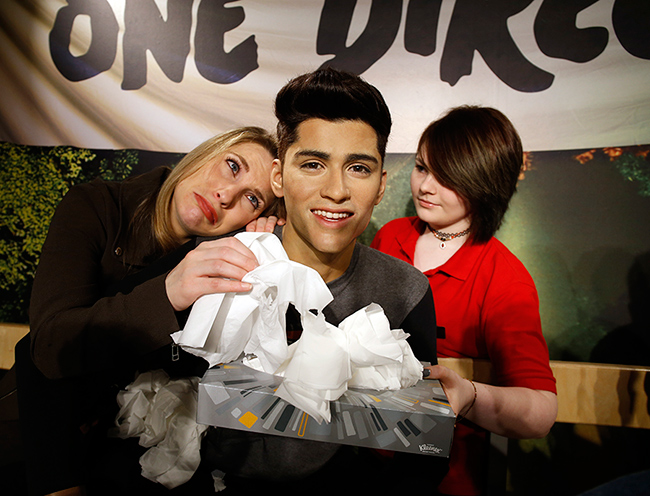 When One Direction fans had their 'Diana' moment with news that Zayn had left the world's most popular boyband the news was more about their reaction than how music as we know it would be diminished by the five-piece becoming a four-piece.
Naturally, sympathetic bunch that we are, PR agencies across the land seized the moment for quick turnaround reactive content opportunities where others only saw heartbreak.
With Zayn going underground there was still one place he could found with his alongside OneD band mates where fans could pay homage – albeit in wax. Kleenex were quick to capitalise on the news by partnering with Madame Tussaud's and providing a Tissue Attendant to help mop up the tears as overcome fans bid their farewells.
A photo call was swiftly staged up with over 150 Kleenex Mansize boxes piled high around the wax figures and attracted the attention of picture desks and OneD fans in mourning across social media.
The result: thousands of tweets and social shares from OneD fans (not all of whom were in on the joke during this difficult time) Kleenex branded coverage across national, celebrity and lifestyle sites such as Buzzfeed, Evening Standard, Mashable and MTV, even crossing over the pond with online features in TIME and USA Today. Now that is not to be sniffed at! (forgive the absence of a OneD related pun, this writer wouldn't know where to start)
Agency MHP Brand