Virtual reality gives music fans chance to be onstage with Kasabian
By Rich Leigh on Wednesday, February 4, 2015
Members of the public are being given the chance to experience the best seats in the house at a Kasabian gig in a new virtual reality project from Visualise (disclaimer: a client, but a very cool/relevant campaign I'd have written about anyway), O2 and Columbia Records, Sony Music UK.
The content (also on Kasabian's site, viewable in-browser, on mobile or on tablet) can be seen here:
Thanks to 360 degree filming and sound, fans can experience what it's like to be on stage with Kasabian as they perform singles Club Foot, from their debut album, and Stevie, from the band's UK chart-topping fifth studio album 48.13.
The band were filmed at one of their December shows at O2 Academy Brixton. Three viewpoints were captured, giving fans the chance to 'be' on stage with the band as well as experience the gig from the press pit and amongst the crowd.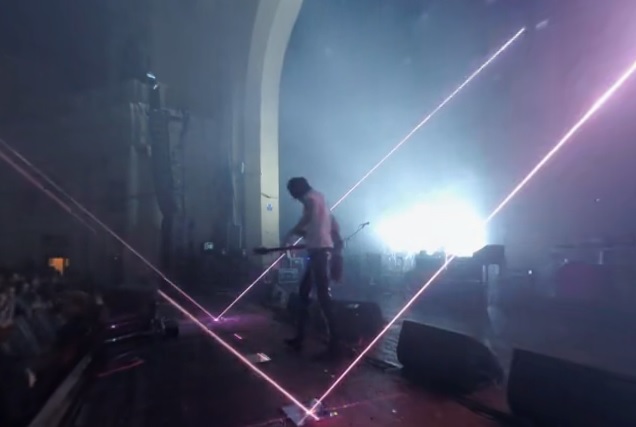 A behind the scenes video can be seen below:
Involved agency: VR PR agency specialists RL&C