Male sex toy testers required in pun-laden PR campaign
By Rich Leigh on Wednesday, July 30, 2014
Sex toy company Hot Octopuss is recruiting for male 'orgasm engineers'. Which is really just a fancy way of saying 'sex toy testers'. (WHICH, incidentally, is an idea I and my old 10 Yetis team put to another sex toy company. They turned down for being 'a bit much').
All that aside, the pun-happy (hand)job description asks that applicants are over 18, have 'good stamina' (though I can't see how this helps…!), are able to handle pressure and, erm, have their own penis. Under 'salary' for the part time role it simply says 'great package', obviously.
Here's the recruitment poster featuring the company's 'Guybrator':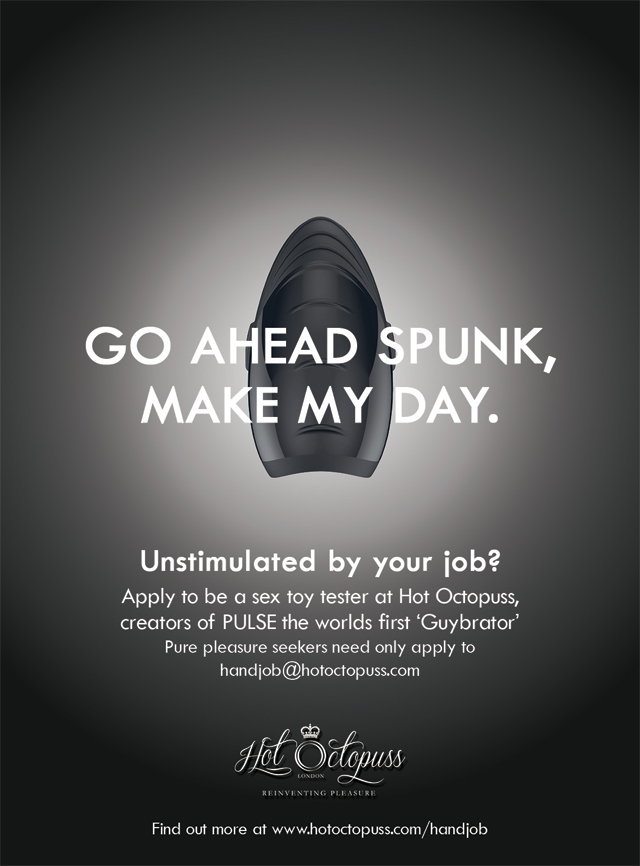 In short, the chosen applicant will be sent prototype toys to review on a regular basis and will be required to report back.
The company has already had more than 400 applications, I'm told.
Spotted on: Metro
Involved agency: Manifest London