Londoners targeted in Sharknado shark attack stunt
By Rich Leigh on Wednesday, July 30, 2014
Members of the public became the unsuspecting victims of a shark attack in this hidden camera stunt to promote Sharknado 2: The Second One (going out on Syfy channel at 9pm tomorrow, Thursday the 31st July).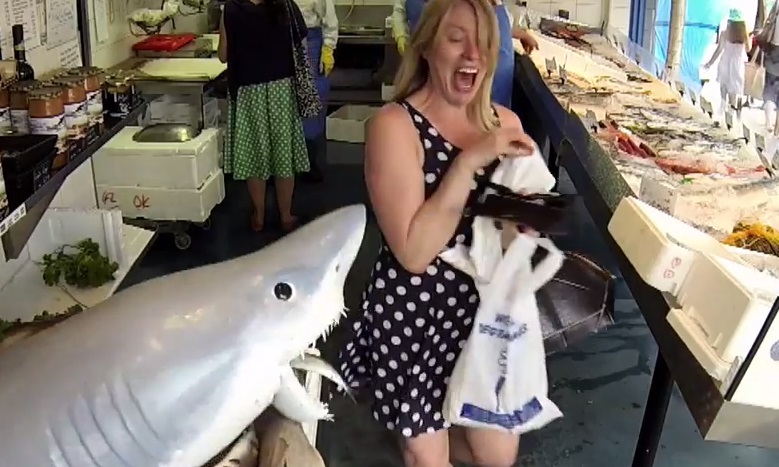 Customers at Steve Hatt Fishmongers in north London were 'attacked' by an animatronic shark as they passed it, placed on the fish counter as if for sale.
The 'fresh killer shark' was created by a team of four experts over the course of two weeks. A team of paramedics was also apparently on hand in case of heart attacks and the like.
Here's the video – but be warned, there's A LOT of shrieking. You might want to turn your speakers down if you don't want the entire office staring in your direction:
Source: Metro
Involved agency: Taylor Herring