Michelin Starbucks? : Hot Coffee vs. Haute Cuisine
By Don Ferguson on Sunday, March 23, 2014
A quick hop, skip and a jump across the Atlantic and you too could take in the delights of the burgeoning food scene; exciting the senses amid the rarefied surroundings of classy restaurants serving fine wine and haute cuisine.
Either that or you could pop into your friendly-neighbourhood -faceless-behemoth known by those in the know as Starbucks – who have just announced they are trading cappuccinos for culinary excellence.
In an effort to bring in evening revellers so as to boost sales, the Seattle based corporation will be serving a range of alcoholic beverages, including craft beers and imported  wines, alongside a range of more gourmet food options on top of their usual fare.
Rolling out across literally thousands of its US stores, some of the more high-end foodstuffs include bacon-wrapped dates with a balsamic glaze, parmesan crusted chicken skewers and truffle infused macaroni and cheese (ooh –la-la!). Although not fully implemented quite yet, some outlets are already on board as folks in Chicago, Seattle, Los Angeles, Washington, D.C., Atlanta, and Portland – tuck into high-grade cooking.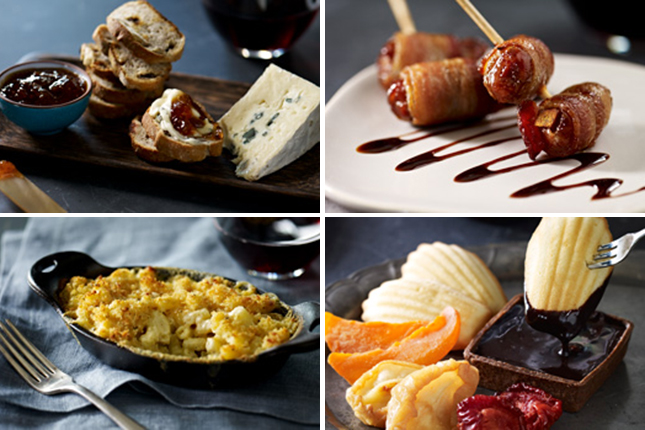 This however isn't the first time that a mega-chain like Starbucks has attempted to branch out of the saturated market, change their image and take advantage of a growing appetite for fast-casual dining options.
For instance in December last year, KFC set about just such an image overhaul (of sorts) with the debut of the 'KFC Select' restaurant in Toronto. It was here that the iconic 11 herb-and-spiced deep-fried chicken legs were swiftly replaced by a menu featuring dishes with a fresh Mexican feel, – like burritos filled with grilled chicken, coriander and rice.
"It's all of the great things about KFC that Canadians already love with a fresh, contemporary twist," said David Vivenes, chief marketing officer of KFC Canada.
What's more, as part of their relentless campaign to go a couple of rungs more upmarket, MacDonald's colossal spending on unbranded French advertisements, interior design, salads, wraps and coffee  is undoubtedly eclipsed in the media by  the bizarre 'Quarter Pounder Jewelry Series' stunt.  Available for a limited period during last summer and only available in Japan, the meat patty sandwiches were transformed to include such exotic ingredients as chorizo, avocado, grilled mushrooms and black truffle sauce.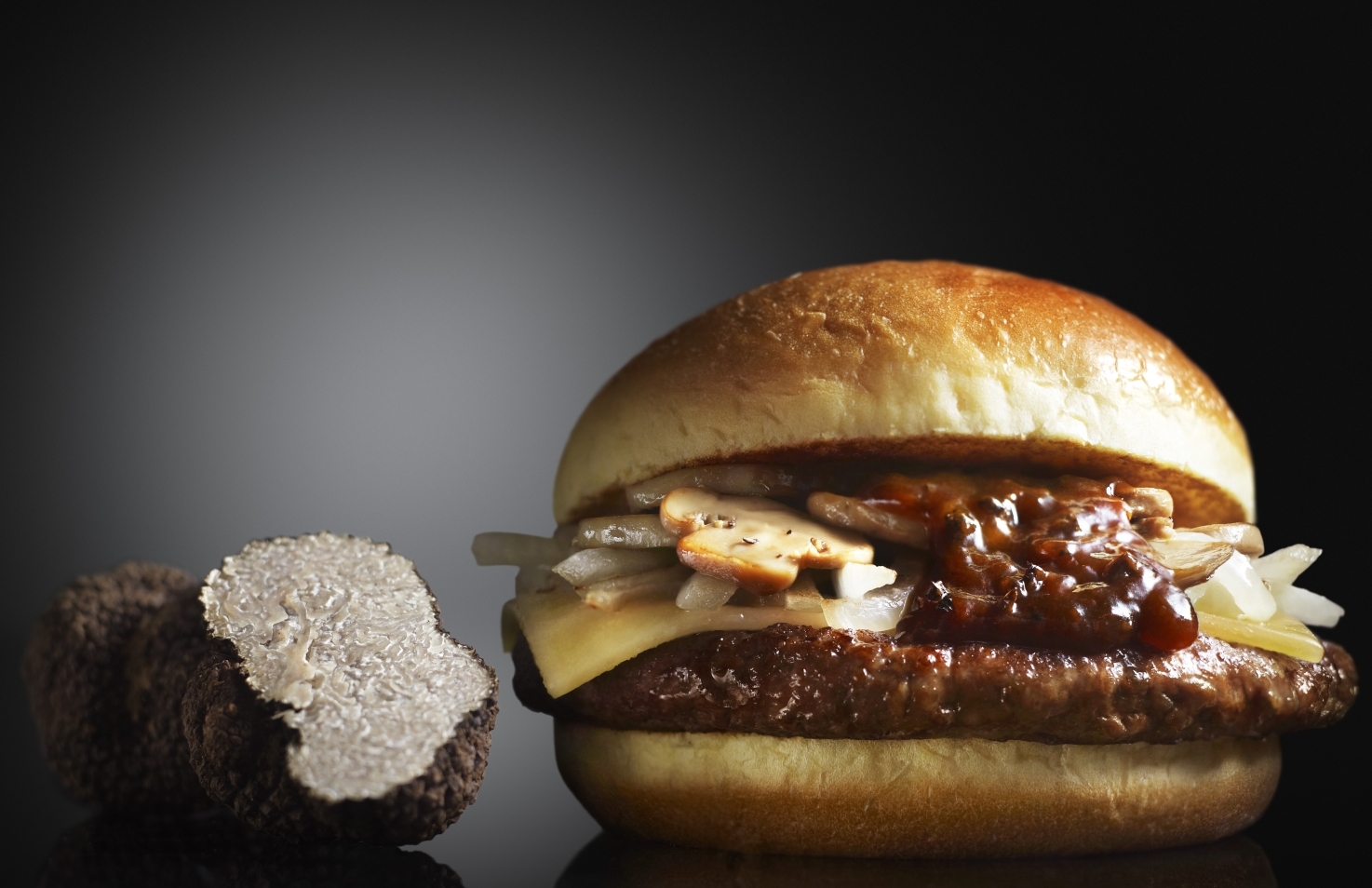 Equally, at the other end of the spectrum, the high-end eateries of the world have also been rebranding themselves in search for this lucrative middle-ground. There are a multitude of options to choose from, but as an extreme example take the likes of Brasserie Zedel – the brainchild of Wolseley owners and restaurant magnates Chris Corbin and Jeremy King that is essentially a value for money, upscale Café Rouge.
Although the media based battle by Starbucks, its contemporaries (and not so contemporaries) for this hallowed middle ground does oscillate wildly in terms of successfully executed marketing and PR –it is in my mind, is no bad thing.  As, when you set about stripping away the mania of publicity, what this shift reflects  is a real and burgeoning desire for quality cuisine  in spite of wealth, background or class  – which, at the very least,  is a positive thought for the future.