Celebrity Salami: the acceptable face of cannibalism?
By Don Ferguson on Sunday, March 2, 2014
Celeb culture relentlessly permeates the brains of the aspirational, fame obsessed masses that is humanity. However the next shaky steps into a terrifying Hunger Games-esk world are being taken sooner than you might think – courtesy of lab-grown star-meat start-up BiteLabs.
Described as a way of getting closer to your favourite star than ever before, BiteLabs utilises a unique method in which DNA from celebrity tissue samples are used to 'grow' artisan charcuterie in the "tradition of Italian cured meats".
Blending lab-grown celeb and animal meat "through a proprietary culturing process", the scientists have complete control of the end product's flavour profile, texture and even look.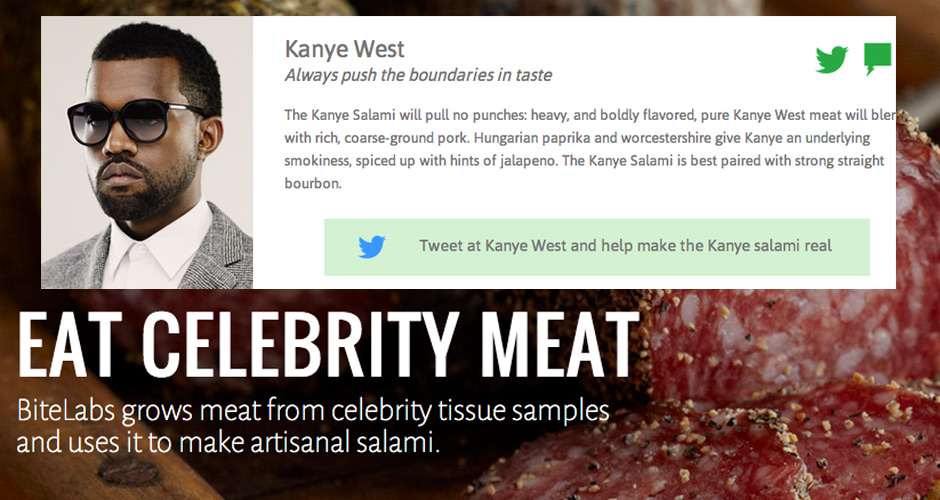 Following a bit if technical info on how such a product is created, the BiteLabs website is in reality a jarring mix of the technical/ethical credentials of lab-grown meat and the quirky glamour of 'acceptable-celebrity-cannibalism'– to coin a phrase. Jumping between the two at break neck speed, it even goes so far as to provide a list of A-listers who might make good salami, including James Franco, Jennifer Lawrence, Kanye West, and Ellen DeGeneres.
What's even more interesting about the whole concept is the fact that the team behind the project are almost exclusively using Thunderclap to promote their little venture, proactively encouraging users to tweet celebs to get them to agree to be part of their Frankenstein food offering.

The BiteLabs motives are however a little ambiguous, on the one hand a potentially irreverent PR stunt and on the other a serious venture. That aside, the fact it exists at all raises a numeracy of questions about sustainable meat production and the real world effects of social-media on borderline dangerous celeb engagement (which may in fact be the point).
Most chilling of all is the fact that this star-powered-digital-deli, when you think about it, is not as odd as it first seems – especially as it follows hot on the heels of things like P&G's sponsorship of Kevin Jonas's Dreft baby. Although arguably more visceral than Twitpics of a child in its mothers arms, both seem to satisfy an insatiable public appetite for a more direct form of voyeurism into the most intimate parts of celebrity lifestyle.
Taking it one step further back, more chilling still is that this is not so dissimilar to the many strange at the time, but historical acts of sponsorship we have come to recognise as the norm. A bit of Googling in the right direction and there are many of these that can be found, ranging from Kerry Katona's MTV birth to Anthea Turner's Cadbury wedding and Winston Churchill's world famous Spam tattoo*.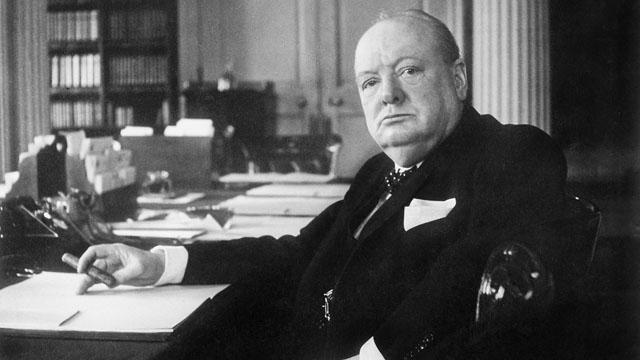 *I may have made the last one up.