M&M's Valentine's gifts
By Hannah James on Thursday, February 6, 2014
The beginning of February revolves around Valentine's Day, the holiday of love for the cute (sickly) couples. This year, instead of a famous lingerie brand using a creative stunt to boost sales, M&M have decided to jump in on the action, and use the holiday as a perfect opportunity to 'splurge' on personalised chocolate.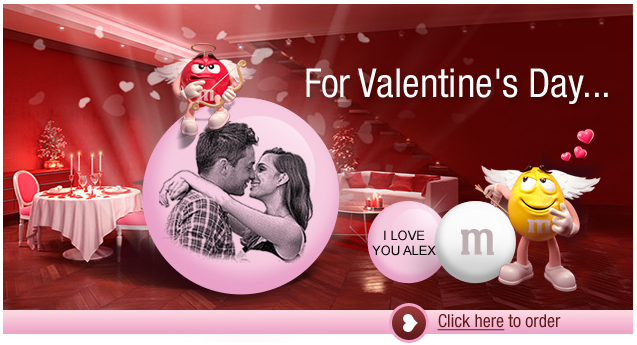 The popular chocolate brand are allowing customers to personalise the small rounds of delight by not only choosing the colour scheme, but allowing images of our beloved to be printed on to the chocolate, with text and clipart's also available. The prices start reasonably from £2.67 but can easily amount larger.
The Valentine's treat is simply making customers make a more personal gift for their other half, and who doesn't love chocolate? So surely we'll all love eating chocolate with our own faces stamped on them?