P Diddy joins Downton Abbey in hilarious spoof
By Jade Mansell on Friday, May 17, 2013
A very strange stunt, and one that I'm sure threw the producers of Downton Abbey  into confusion – what do you do when a US music mogul announces that he is to become a regular on the show, the first black character and new owner of Downton Abbey no less?
P Diddy announced on his Twitter page: "MY BIG NEWS: So happy to announce that Im a series regular on DOWNTON ABBEY-my favorite show+i'll be debuting a sneak peek tonight 12am PST!,"
The star, real name Sean Combs, took it one step further by releasing a spoof video featuring himself amidst the cast members appearing as 'Lord Wolcott', which appeared on the Funny Or Die website.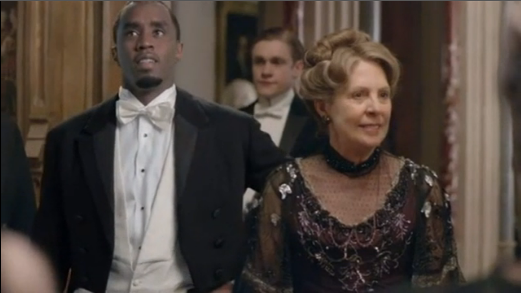 The scenes that follow are rather unorthodox – from his asking footman Thomas Barrow: "You keepin' these hoes in check right here?" to trying to persuade the Dowager Countess and Isobel Crawley to kiss each other, telling them: "I want you to use your tongues."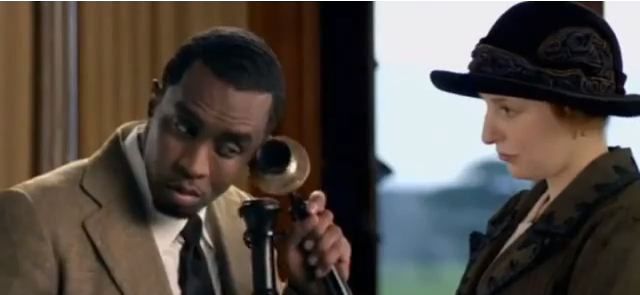 Clearly a high profile star generating conversations about Downton (or 'Down-town' as Diddy referred to it) is great PR- but if the conversations are not suitable for Downton's intended audience, how you do turn the situation to your favour?
Initially US broadcaster PBS denied that P Diddy's claims a
bout his new role were true, but the PR team from Carnival, the makers of Downton, clearly decided it was worth embracing the skit and issuing a positive statement.
They said to Sky News: "P Diddy has done a brilliant job with this skit and we are thrilled that he is such a fan of the show.
"We would certainly welcome him to visit Downton Abbey in the future. Lord Wolcott may meet the Dowager yet."
The Sun today reported that "Rapper P Diddy has been given the keys to Downton Abbey", and the story is all over the online nationals – Metro, Daily Telegraph, Independent, Guardian, Daily Express, as well as Huffington Post, NME, Vanity Fair, MTV, Marie Claire, Heat and a whole host of others.
A bizarre situation all round- I think this is where the old adage 'no PR is bad PR' comes into play.
Have a look at the spoof here:
http://www.youtube.com/watch?v=C-poV-cqDW0