Bar creates 1000 calorie Creme Egg cocktail
By Jade Mansell on Wednesday, March 27, 2013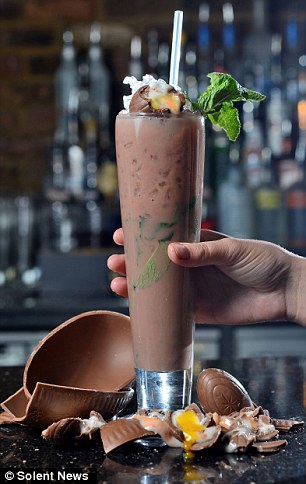 Proving that simplicity is the key when it comes to PR stunts, a London bar has won a shedload of coverage by devising a Creme Egg Cocktail that contains almost a thousand calories.
The 'Creme Egg mojito' has been created especially for Easter by mixologist Jack Williams for the Jewel bar, owned by Late Night London. It blends rum and chocolate liqueur with the smashed-up milk chocolate and fondant treats, and comes in at 987 calories.
Jack commented, "This is the ultimate in Easter treats – boozy, refreshing and deathly chocolatey".
Rory Spicer, manager at Jewel bar, said: "Our cocktail experts are so good at what they do, we like to throw the odd special mojito into the mix along with our usual favourites.
"It'll be fun to make, fun to serve up to customers and should make for a cracking Easter all round."
The story has been picked up by Metro, Mail Online, and Shine from Yahoo.
Costing £8.50 it will be served on Thursday, Saturday and Sunday at the Jewel bar in Piccadilly Circus, London.
Involved agency: PR and Everything Inbetween