Succession of mysterious packages keep journalists guessing
By Rich Leigh on Thursday, January 17, 2013
Before I start, I LOVE THIS.
A 'synthpop' duo (I've no idea, I'm afraid) were behind a succession of mysterious packages sent to the Pop Justice office.
On January 9th, Pop Justice posted this blog, concerning an old school portable cassette player they received in the post: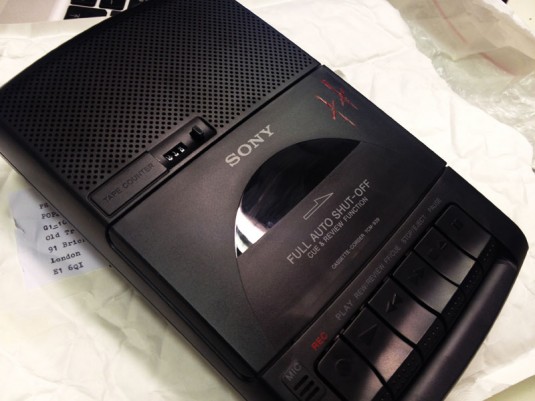 It didn't have a tape in it and a letter, signed off with a simple H (the eagle-eyes may have spotted an H on the cassette player above, too) told them to keep it handy: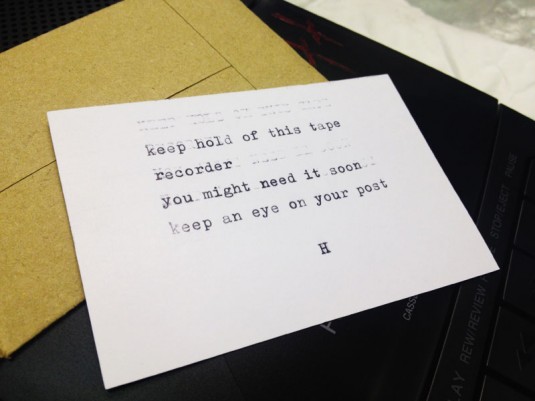 Yesterday, Pop Justice's Peter Robinson blogged again.
A hand-written letter, sent from Russia, told how there was a jacket waiting in a dry cleaners with something in one of its pockets, enclosing a collection ticket and address:
Having made the decision to visit the dry cleaners to pick up the jacket, Pop Justice discovered what they'd suspected all along… (not before the dry cleaner giggled when asked 'who brought this in?').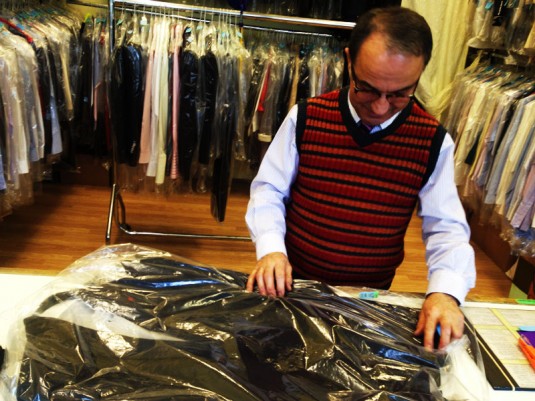 The jacket was also marked with an H – the logo of a band called Hurts, we're told – and in the inside pocket was a golden cassette and a Polaroid, with the word 'Heaven' and the date 07.02.2013 printed on it – the date of Hurts' London show: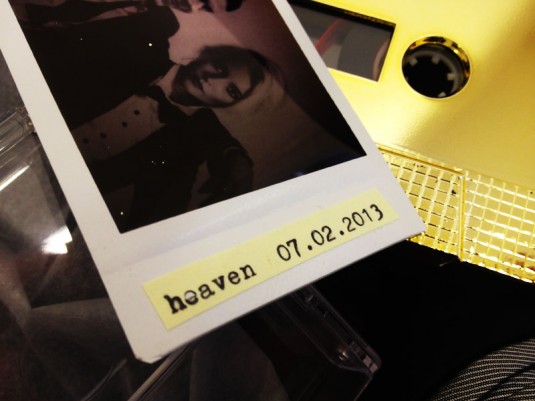 Here's what happened when the cassette, which turned out to be an album sampler, was played:
Pop Justice explain that 'there are some bits of songs on the tape, as well as a load more radio waffle, but we'll probably get told off for putting those online', explaining all in this wrap-up blog.
Pop Justice concluded the saga by saying:
1. Pop is exciting.
2. Hurts are amazing.
3. The end.
A massive well done to Hurts and the PR company behind it, Purple Music, for this brilliant example of creative, mysterious PR – effectively making huge advocates of a big pop news site if they weren't already – and thanks to Ravi Pau and Blue Rubicon's Fleur Wylie for tweeting with it!
UPDATE – looks like a few journalists received similar pitches (though that doesn't affect how good the idea was, obviously), with thefourohfive's editor Oliver Primus tweeting pictures of 1) the Russian envelope,  2) Valentina's letter (not exactly the same text) and 3. the dry cleaners receipt, though he did tweet to say 'I can't actualy be bothered to go to the dry cleaners…'!